Artist Statement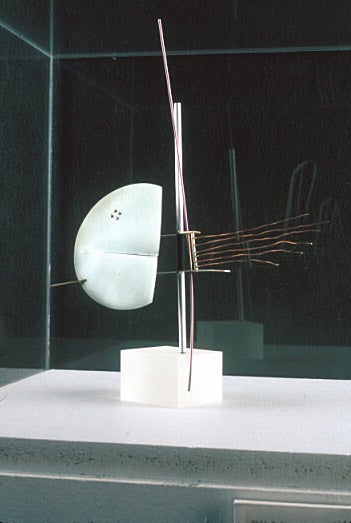 Throughout history, art has often addressed technology either by utilizing new processes or through imagery. For the last few thousand years, metal technology has been an indicator of a society's advances, and metal as an art medium has many technological connotations.
In my artwork, the aim is to address technology through metals and other materials commonly associated with technology. I do not rely on the precious metals commonly used in small scale metal work, but have tried to effectively use materials commonly associated with technology. I have utilized materials such as aluminum and the refractory metals titanium and niobium which are used extensively in the space industry.
Aluminum, titanium and niobium, with their unique properties of coloration and strength to weight ratio, have enabled me to step out of the bounds of traditional jewelry.
The work is not intended to bring across a specific message, but meant for the viewer to form insights about art and technology from his or her own perspective.