CURRENT EXHIBITION
Sabbatical Exhibitions: Kimberly Loken & Andrew Williams
November 13 - December 16, 2023
Opening Reception: Thursday, November 16 | 4:30–6:30 p.m.
Please join us for two sabbatical solo exhibitions featuring the research of Dr. Andrew Williams, Professor, School of Art & Design and Kimberly Loken, Associate Professor, School of Art & Design.
Alternate Histories presents game environments and level design by Andrew Williams. The works on display are taken from two significant educational and commercial game projects focused on the 1770 Boston Massacre. Combining historical research and current industry practice in environment art, Alternate Histories presents 18th century Boston in vivid detail.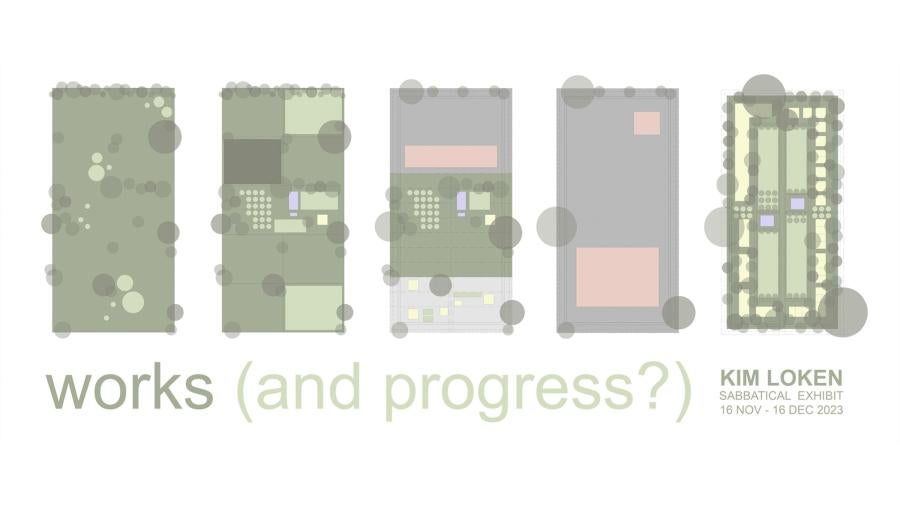 Works (and Progress?) shows two ongoing projects led by Associate Professor of Design Kim Loken, AIA, LEED AP. The Legacy Project, an ever-growing series of oral histories and short documentaries, highlights the range of architectural practice of notable women in Minnesota. The still-schematic AgriBlockexamines land stewardship in the context of a variety of wicked problems and asks – what is enough? Are we indeed making progress? – thus inviting feedback and collaboration.