What is ​Colloquium?
Each semester, all Honors College students explore a new topic through a common reading.  We come together for one night over a meal and share thoughts in small groups led by university faculty and staff members.  Generally, the discussion is accompanied by a keynote, expert panel, or other group activity.  
Colloquium topics are drawn from all areas of study.  Recent topics have included books on honesty, free speech, DNA and genetics, local food movements and sustainability, economics, immigration and American identities, and Victorian vampires.  We read novels, non-fiction, and sometimes even graphic novels and comics.  Colloquium is never the same twice, and by the time you graduate you'll have read a diversity of topics that help stretch your knowledge in news and unexpected ways.  
Faculty & Staff interested in participating should contact the Honors College office​ for more information or to sign up to be a table leader.
Honors Colloquium

/

Mackenzie Burke
Past Colloquium topics
2019-20: The Year of Stuff
Spring '20: Garbology - Our Dirty Love Affair with Trash by Edward Humes
Fall '19: Stuff Matters: Exploring the Marvelous Materials that Shape our Man-Made World by Mark Miodownik
2018-19: Facing Failure - A Year of Learning from Mistakes
Spring '19: The Death and Life of the Great Lakes by ​Dan Eagan
Fall '18: Being Wrong: Adventures in the Margins of Error by Kathryn Schulz
2017-18: The Year of Conversation
Spring '18: A Semi-Definitive List of Worst Nightmares by ​Krystal Sutherland
Fall '17: How Does it Feel to Be a Problem: Being Young and Arab in America by Moustafa Bayoumi
2016-17: The Year of Curiosity
Spring '17: What If? Serious Scientific Answers to Absurd Hypothetical Questions by Randall Munroe
Fall '16: Nonsense: The Power of Not Knowing by Jamie Holmes​ 
2015-16  
Spring '16: Can't We Talk About Something More Pleasant? by Roz Chast
Fall '15: Unlearning Liberty by Greg Lukianoff
2014-15
Spring '15: Running the Books by Avi Steinberg
​Fall '14: The (Honest) Truth About Dishonesty by Dan Ariely
2013-14
Spring '14: Dracula by Bram Stoker
Fall '13: The Good Food Revolution by Will Allen​
2012-13
Spring '13: Radioactive: Marie & Pierre Curie - A Tale of Love and Fallout by Lauren Redniss​
Fall '12: The Return of Depression Economics and the Crisis of 2008 by Paul Krugman
2011-12
Spring '12: The Immortal Life of Henrietta Lacks by Rebecca Skloot
Fall '11: The Happiness Hypothesis by Jonathan Haidt​
2010-11
Spring '11: "Introduction to Freud's Dream Psychology" by Andre Tridon & "A Counterblast in the War on Freud: The Shrink is In" by Jonathan Lear
Fall '10: Apology by Plato​
2009-10
Spring '10: Satchmo: the Genius of Louis Armstrong by Gary Giddins​
Fall '09: Roving Mars: Spirit, Opportunity, and the Exploration of the Red Planet by Steve Squyres
2008-09
Spring '09: Clash of Civilizations by Samuel Huntington & Amartya Sen
Fall '08: Founding Brothers: The Revolutionary Generation by Joseph Ellis
2007-08
Spring '08: The Ethics of What We Eat by Peter Singer & Jim Mason​
Fall '07: "Pearls Before Breakfast" by Gene Weingarten, Washington Post
Upcoming books:
2020-21's Honors College Theme is "The Year of Resilience"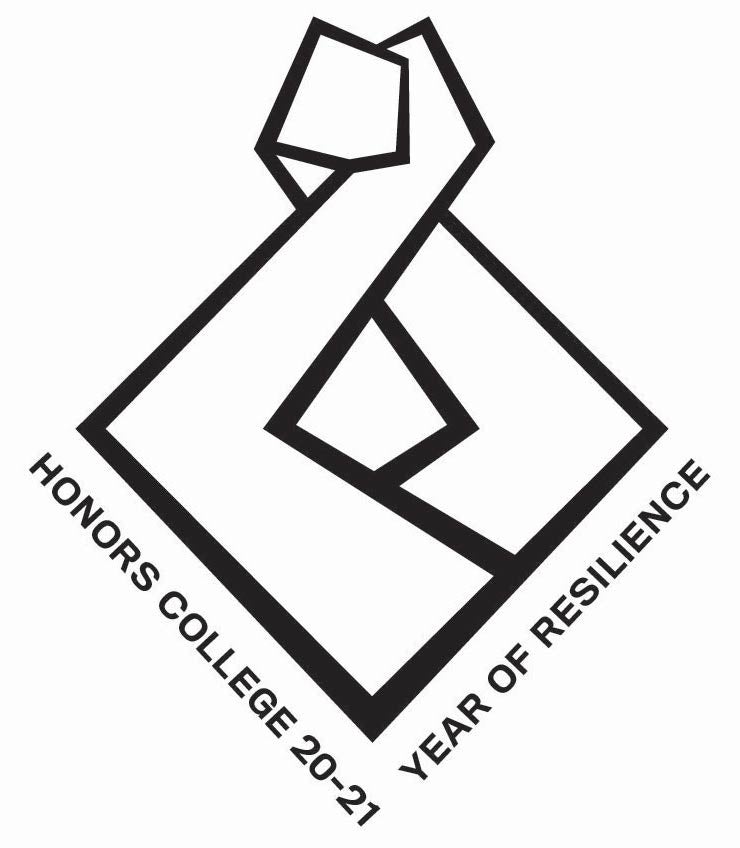 Both texts this year were chosen to address this theme.
Fall 2020 Colloquium : The Land of Open Graves by Jason De Leon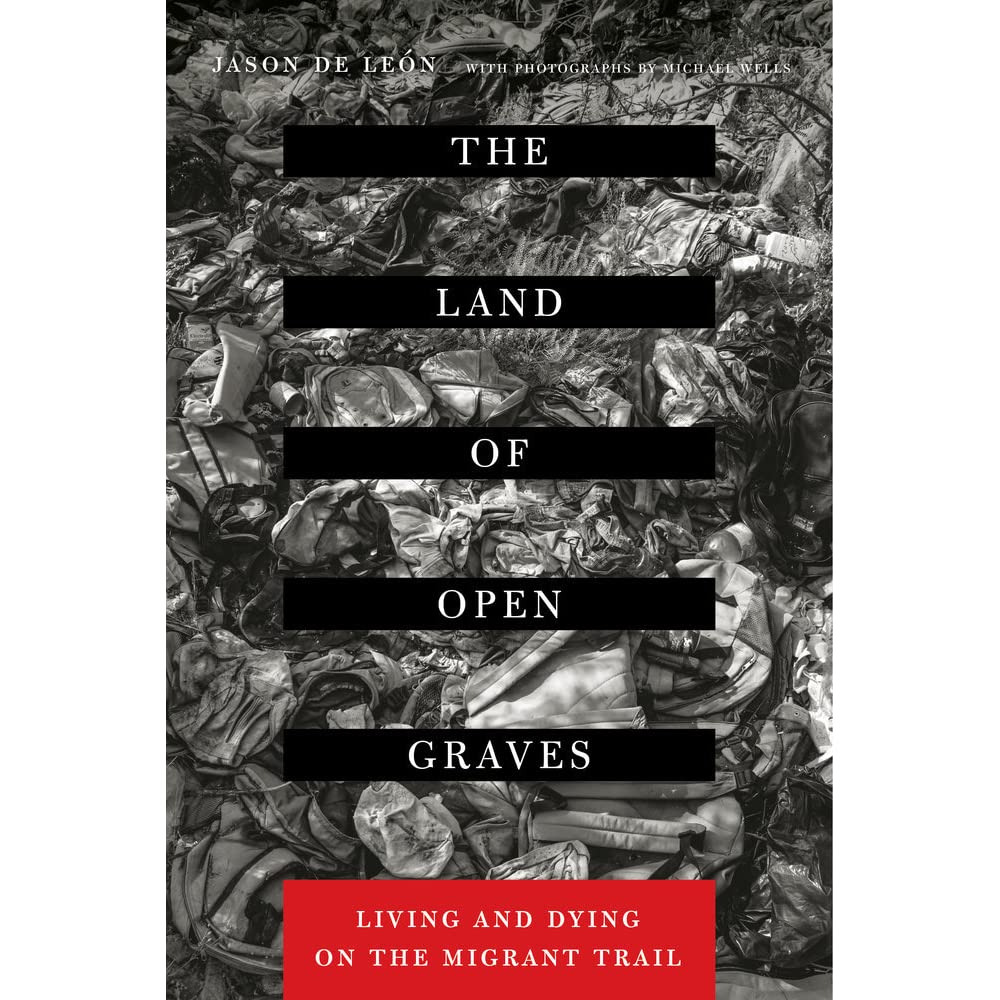 In his gripping and provocative debut, anthropologist and MacArthur "Genius" Fellow Jason De León sheds light on one of the most pressing political issues of our time—the human consequences of US immigration policy.  The Land of Open Graves reveals the suffering and deaths that occur daily in the Sonoran Desert of Arizona as thousands of undocumented migrants attempt to cross the border from Mexico into the United States.

Drawing on the four major fields of anthropology, De León uses an innovative combination of ethnography, archaeology, linguistics, and forensic science to produce a scathing critique of "Prevention through Deterrence," the federal border enforcement policy that encourages migrants to cross in areas characterized by extreme environmental conditions and high risk of death. For two decades, this policy has failed to deter border crossers while successfully turning the rugged terrain of southern Arizona into a killing field.

In harrowing detail, De León chronicles the journeys of people who have made dozens of attempts to cross the border and uncovers the stories of the objects and bodies left behind in the desert.
This book is available to students as a free download through Stout's Library:
ProQuest Ebook Central (Unlimited User copy, DRM Free, full download available, PDF and EPUB versions)
or
JSTOR EBooks (Unlimited User, DRM Free, full download available, PDF only)