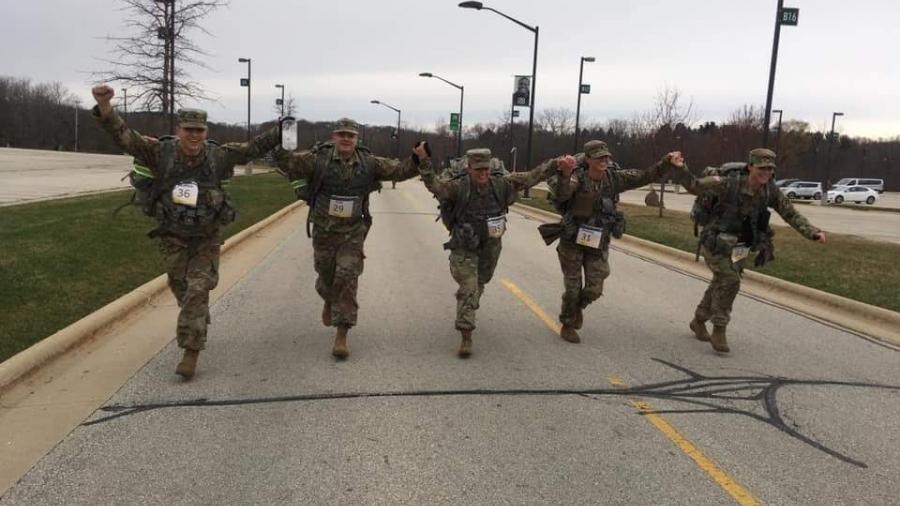 Words from the Professor of Military Science
I would like to welcome you to the Northwoods Battalion Army ROTC. The Northwoods Battalion is comprised of the Army ROTC programs at UW-Stout, UW-Eau Claire, UW-River Falls, and UW-Stevens Point. Three key points to remember when exploring Army ROTC:
Army ROTC is one of the best leadership courses in America.

Army ROTC is a great way to establish a foundation of professionalism that will position you for life-long learning.

No matter your experience level, fitness level, or interest level in the Army, every aspect of ROTC is designed to give you the leadership skills and real world experiences you need to lead others.
As you negotiate your way around our website, and the individual ROTC websites and Facebook pages for each university's ROTC Company, you should be able to find most of the general information regarding our program. The website has been designed to answer any questions you may have. 

However, if you have any additional questions, or would like more information, please contact us at 715-803-5704 or rotc@uwstout.edu. Better yet, come on over to the Department of Military Science (Communication Technologies Building, Room 141) and we can sit and discuss ROTC in person!

MAJ Dax Burroughs
Department of Military Science
Professor of Military Science,
Northwoods Battalion (Army ROTC)