A tribute to our beloved colleague and friend.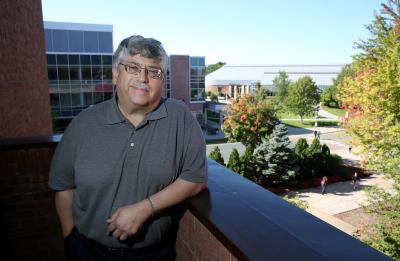 Dr. Michael Levy began teaching English at UW-Stout in 1980, remaining here his entire career. He assembled a collection of children's books to share with his colleagues, their families, and the community. In 2017, the English and Philosophy Department voted to name the library he worked so hard to create the Michael M. Levy Children's Literature Library.
Every day, Mike shared his unending kindness, good humor, and wisdom with his colleagues and students. Now, we are honored to share a bit of that playfulness and knowledge with you.
Come visit us. We are located in Harvey Hall, Room 373L, and are open 8 a.m. to 5 p.m., Monday to Friday.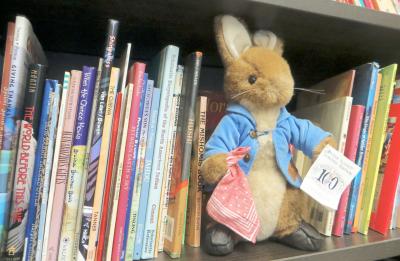 The beauty and simplicity of our library.
Mike's legacy is a gift to our students, faculty, and community, offering a quiet space to gather your thoughts and explore the boundless universe of children's literature. The library is ready to teach when you are ready to learn.
You are welcome to sign out books on the honor system and visit our mini-exhibits. The current exhibits are called "3x3x3". They showcase three objects belonging to three people for three weeks, offering public recognition to the works and belongings of our students and faculty.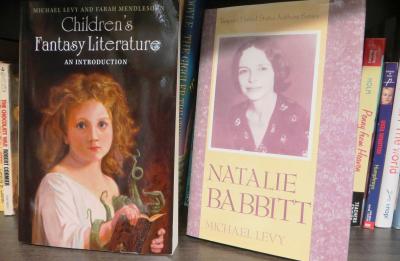 The library's collection began in the 1980s and grew considerably under the care of Dr. Levy. With the grand reopening of Harvey Hall in September 2016, the college and department reserved a special space for the collection, dedicated to the collection, making it accessible to faculty, students, and community members.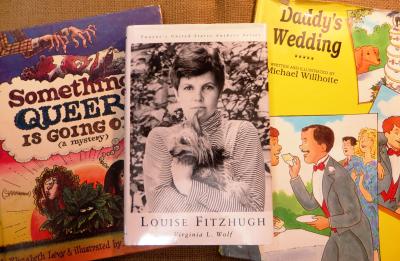 In its new space, the library has taken on a life of its own, encouraging involvement and drawing in donations to build its variety. The collection houses Dr. Levy's science fiction and fantasy books, as well as his research on the history of fantastic literature. An expert on multicultural children's books, Dr. Levy donated his Hmong, East Asia, and African folk picture books to the collection.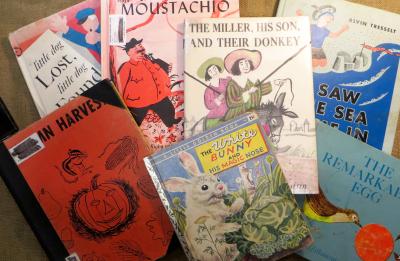 The library also has a collection of vintage picture books from the 1930s to 1950s donated by Dr. Joan Menefee, a collection of LGBTQ and alternative families children's books donated by Dr. Virginia Wolf, and stuffed animals and posters donated by Dr. Ursula Husted. These last items belonged to Dr. Husted's aunt, Margaret Murray, a librarian in Mississippi.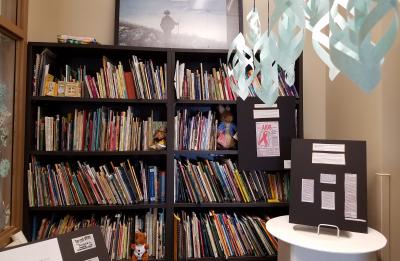 The library is curated and decorated with temporary artifacts by Dr. Menefee and the English and Philosophy Department secretaries.
We are thankful to the School of Art and Design, and Professor Robert Atwell and Renee Carrell of the Furlong Gallery for donating the display cubes for our 3x3x3 exhibits.
You Will Love This: A Tribute to Michael M. Levy
"Mike wanted to know what everybody was thinking about and, if there was something relevant in what he was thinking about, then by golly those ideas were going to get together. As the books he recommended to us accumulate in the library we've dedicated to him, we see how generous, complex, and surprising his mind was."
Joan Menefee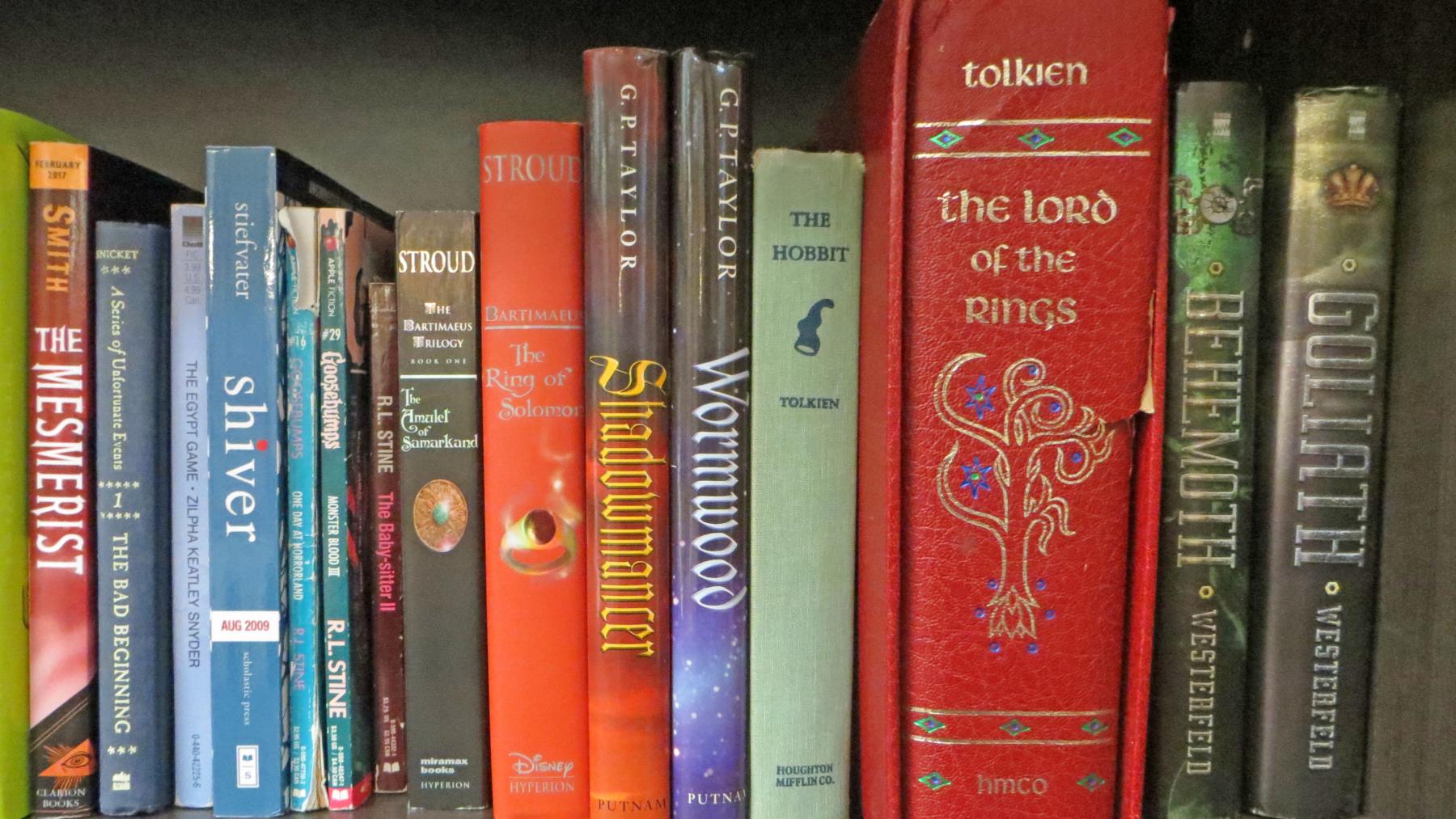 Books in the fantasy collection in the Michael M. Levy Children's Literature Library.

/

UW-Stout