The Furlong Gallery is Now Open To The Stout Community
UW-Stout SOAD Faculty Show
Up until February 5th, our next show will be up February 15th.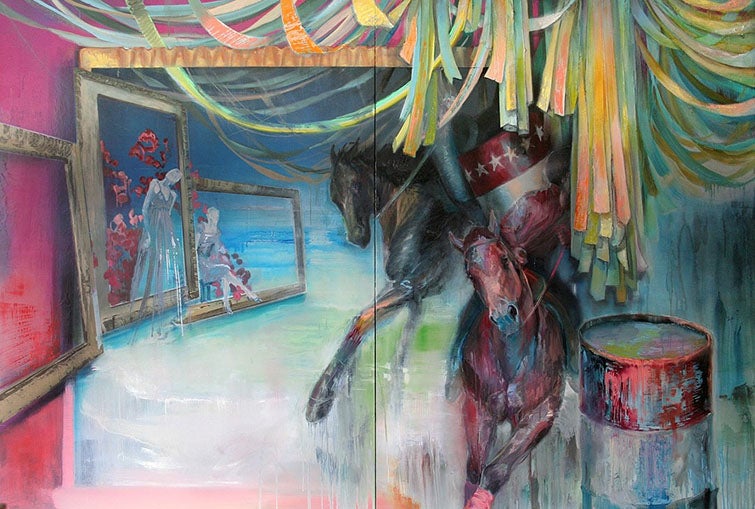 This exhibit will feature works in a wide variety of media by the School of Art & Design faculty. Featured artist include, Robert Atwell, Daniel Atyim, Rachel Bruya, Brandon Cramm, Erin Goedtel, Charles Matsom Lume, Shelley Pecha, Darren Tesar, WenLi Tesar, Tim Tozer and Josh Willichowski.
The Gallery has a 15 person capacity and there will be no food, beverage or reception. All UW Covid regulations must be observed. Check our website for venue hours.
Gallery 209 - Student Gallery
The 209 Gallery is open from 8 AM - 5PM.
Still Here? - 2020 Senior Show
This exhibit of SOAD studio majors includes a variety of mediums.
Past Shows

Charlie Wimmer 500 Drawings

A Gazetteer of Some American Places

Above the Arctic Circle

Juried Student Show 2016

Prometheus 2016

Tom Hollenback's Distant Actions

2016 Best of Design Juried Show