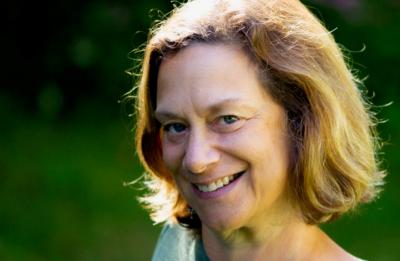 2021 LAND Opening Keynote: The Art and Practice of Earth Repair; Stories from Around the World
Judith Schwartz, Author and journalist whose work explores nature-based solutions to global environmental and economic challenges. She is the author of Cows Save the Planet and Water in Plain Sight.
LAND Keynote Description
The Art and Practice of Earth Repair; Stories from Around the World
Our news reports hammer home the extent to which the world's natural systems are in decline. What gets overlooked, however, is the growing global movement to regenerate damaged landscapes and watersheds. Across the world, people are restoring ecological function, reviving communities and gaining knowledge of how to work with nature's predilection toward health and abundance. In this talk, Judith D. Schwartz takes us to deserts, islands, and the snowy north for a glimpse of what's happening—and what's on the horizon.
2021 WATER Lunch Keynote: Charting a Path for a Socially Regenerative Agriculture

Adam Reimer, PhD
National Wildlife Federation
WATER Keynote Description
Charting a Path for a Socially Regenerative Agriculture
Tackling the water quality and conservation challenges in agriculture requires technical and economic knowledge and tools, but cannot stop there. A vibrant and resilient agricultural sector relies on an acknowledgement of the economic, social, and cultural components of farming and rural communities. A truly sustainable, regenerative food system will not only focus on the practices that build soil health and provide agronomic resilience, but also invest in the people and communities managing those systems. This work will require changes to the underlying economic, market, and policy structures that drive landscape and farm-scale decisions, as well as building a stronger sense of purpose and community in agricultural communities. Leveraging the collective knowledge and experience of what has worked, and not worked, in agricultural conservation, this talk will lay out a vision of what a socially regenerative agriculture would look like in Wisconsin and the broader global food system.
Adam Reimer Biography
Adam Reimer is a conservation outreach specialist at the National Wildlife Federation. After background training in wildlife ecology and management, he went on to establish himself as a leader in research on agricultural conservation decision-making at Purdue University and Michigan State University. With over 20 peer-reviewed publications, Adam's research has focused on farmer decisions to adopt key conservation practices, including no-till, cover crops, field buffers, and nutrient management practices. He brings his experience in conservation behavior change to support the National Wildlife Federation's sustainable agriculture and outreach programs, providing expertise in evaluating behavior change impacts of these programs. In addition to his research background, Adam held a one-year postdoctoral fellowship with the National Agricultural and Rural Development Policy Center in 2012, where he explored emerging rural policy issues, including water management and conservation policy. Adam has a B.S. in wildlife from Purdue University, an M.S. and M.P.A. from Indiana University, and a Ph.D. in natural resources social science from Purdue University.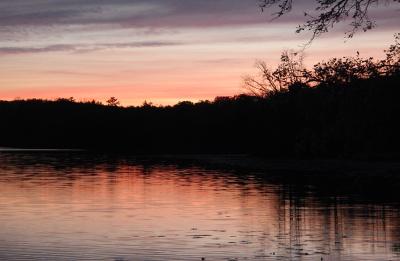 2021 PEOPLE Closing Keynote: United, We Can Solve This
Tia Nelson, Managing Director of Climate
Outrider, Madison, Wisconsin
2021 Breakout Presentations
Morning Session Block
10:30 am – 11:15 am
Afternoon Session Block
1:15 pm – 2:15 pm
LAND: Two Ways to Look at Working Landscapes; Permaculture D
Two Ways to Look at Working Landscapes; Permaculture Design and Holistic Management
People who work the land—from beginning gardeners to full-time farmers and ranchers—are increasingly finding inspiration from these two whole-system approaches: Permaculture, which focuses on design, and Holistic Management, which is organized around decision-making. Judith, who has experience with both models, will walk us through the basics and show how people are beginning to combine the two for a powerful window into allying with ecosystem processes.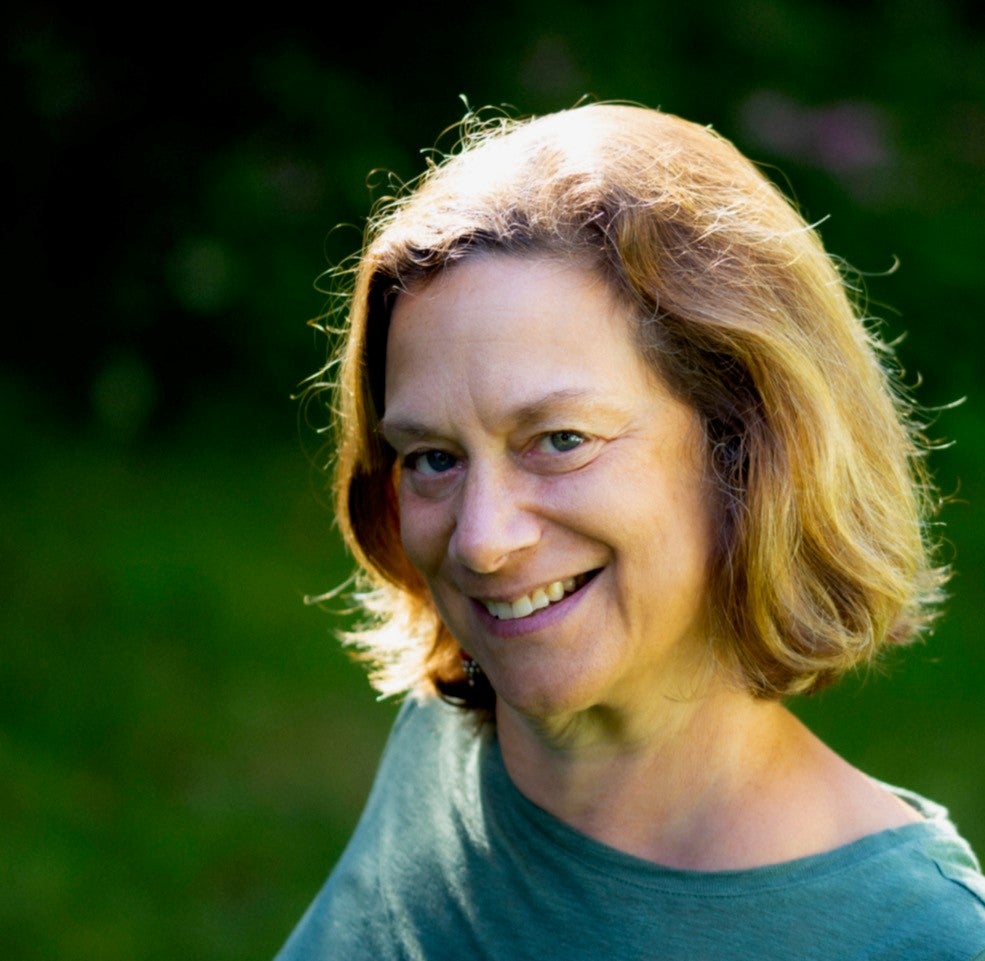 Presenter: Judith Schwartz
Judith D. Schwartz is a Vermont-based journalist who focuses on nature-based solutions to global challenges, a theme she brings to readers and audiences throughout the world. The author of books on soil and water, her most recent title is "The Reindeer Chronicles and Other Inspiring Stories of Working With Nature to Heal the Earth".
TIME TBD
LAND: Farming Success Stories on the Red Cedar River Basin
Farming Success Stories on the Red Cedar River Basin
Description coming soon.
Presenter: Jim Kusilek

Jim and Audrey Kusilek own and operate Four Mile Creek Dairy in Hillsdale, Wisconsin. The farm consists of 2300 acres and roughly 1500 cows.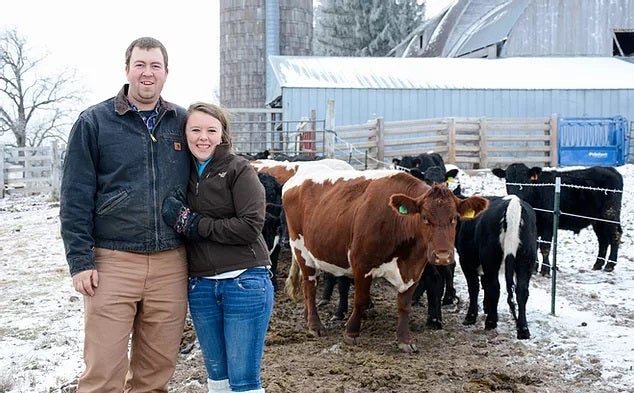 Presenter: Logan Dwyer
Logan and Amber Dwyer own and operate Havin Hills Rolling Acres near Chetek, Wisconsin.  Logan and Amber farm about 400 acres of wheat, rye, corn, soybeans, sunflowers, hay, pumpkins, squash, and cover crops to graze. There are 35 cows and numerous heifers and calves, totaling just over 75 animals.  We utilize many different farming techniques on our farm. No-till farming techniques and cover crops play a vital role in our operation. By utilizing no-till techniques we believe it helps us maintain soil structure and preserve organic matter.  Cover crops help hold soil in place, build organic matter, recycle nutrients and provide a great source of grazing. By grazing the cover crops we have seen huge benefits to the soil and yields in the fields.
TIME TBD
WATER: The Red Cedar Basin Assessment; Success Stories from
The Red Cedar Basin Assessment; Success Stories from the Partnerships of  Lake Associations, Land Conservation Departments, The DNR and Businesses
Description coming soon.
Presenter Image
Presenter: Alex Smith
Water Resources Management Specialist
Wisconsin Department of Natural Resources (DNR)
Presenter bio coming soon.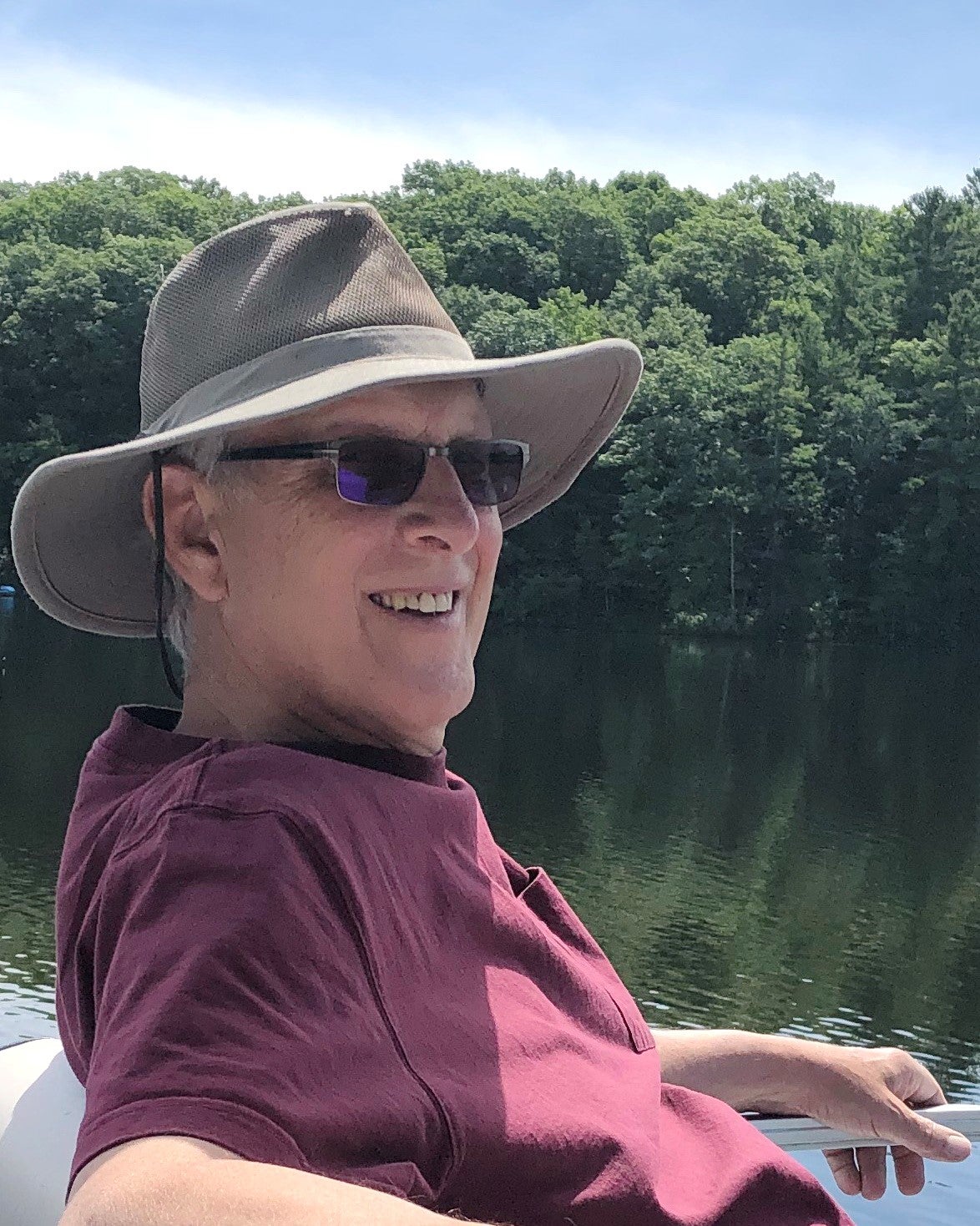 Presenter: Rod Olson
Barron County Historical Activist
Rice Lake, Wisconsin
For 35 years Rod Olson worked as a family and emergency medicine physician in Rice Lake, Wisconsin. He grew up on a farm in central Minnesota, married and raised two boys on Desair Lake. For 26 years, working with neighbors and the DNR, he developed innovative ways for water quality improvement. By kayaking the Red Cedar River and its major tributaries, Rod recorded the impact of our lifestyles on the land and water. He is Co-chair of the Red Cedar River Conference and a member of the Red Cedar River Partnership expanding his restoration skills to neighboring lakes and communities.
His latest efforts are to tie historical preservation, art and natural beauty to water stewardship. With a keen interest in local history and geology, he has helped to bring two sculptures to Rice Lake's Lakeshore Drive. A steel mammoth named "Wooly" to tell the story of Ancient Times and "Trusty Rusty" a draft horse, who represents the arrival of Europeans and the building of Rice Lake. His committee will be working with the Ojibwa to bring the indigenous people's past history alive along the Red Cedar River. "Knowing what happened along this River is another reason to save it". 
TIME TBD
WATER: A Natural History of the Red Cedar River
A Natural History of the Red Cedar River
The Red Cedar River, like all rivers, has a natural history. Over the last 30,000 years (since late in the last Ice Age), its history has been one of both stability and dramatic change, a history that is recorded in the landforms and deposits of river-laid sediment found in its valley and the valleys through which it once flowed. The river we see today, while directly modified by people, is but a snapshot in time. What it will be in the future is largely conditioned on what it has been in the past.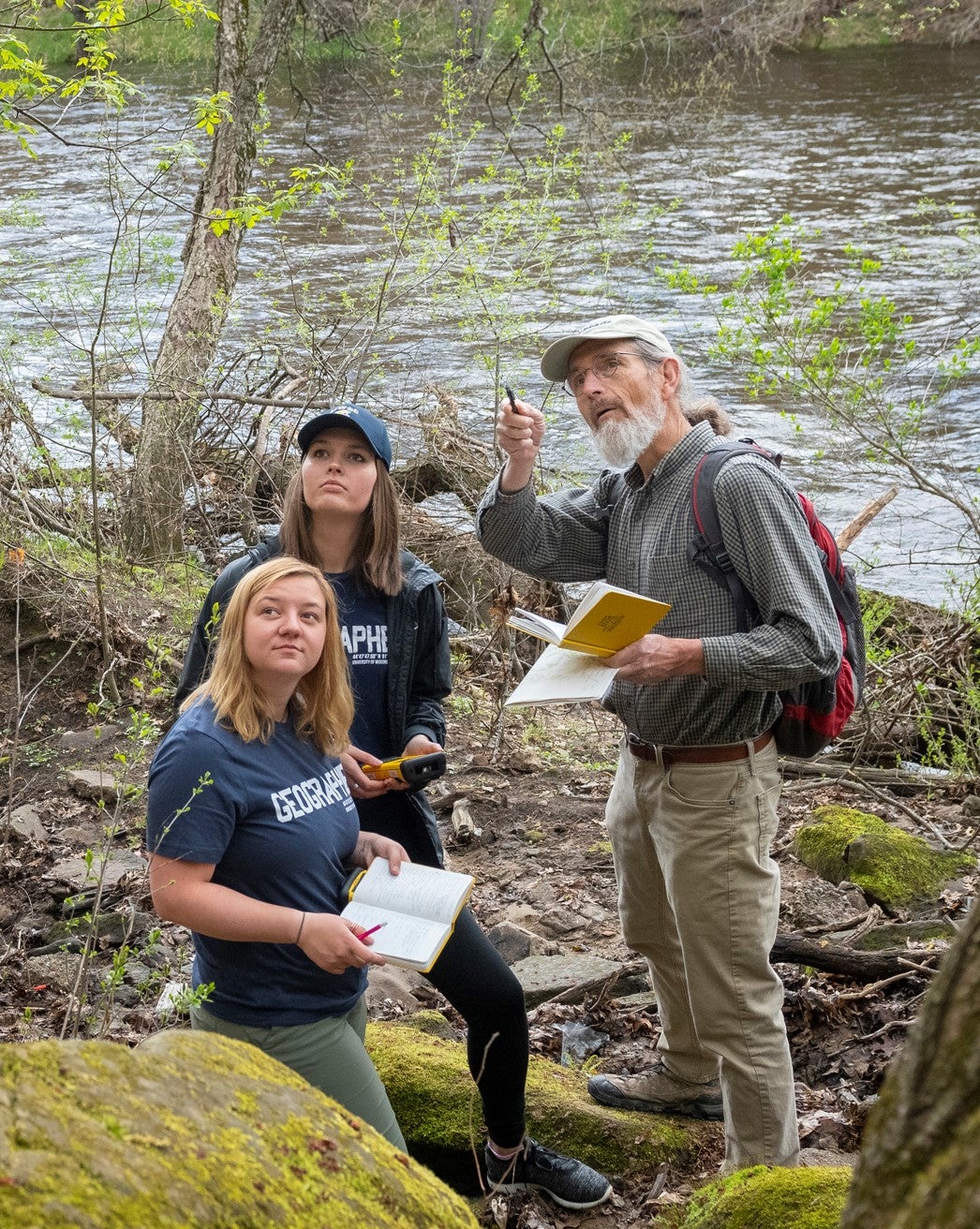 Presenter: Doug Falkner
Professor, UW-Eau Claire
I am a professor in the Department of Geography and Anthropology at UWEC, where I've been since the Fall of 2000. Before that, I was an assistant professor in the Department of Geosciences, University of Missouri-Kansas City. And before that, I was a grad student in the Department of Geography, UW-Madison, from where I earned a PhD in 1994. My area of academic specialization is fluvial geomorphology, which simply means I study flowing water (especially rivers) and its land-forming effects. I am particularly interested in how rivers change through time, particularly in response to environmental change, both natural and anthropogenic.
TIME
PEOPLE: Making Changes in the Watershed one Student at a Tim
Making Changes in the Watershed one Student at a Time, Jarret Creek
8th-grade earth science students in the School District of Menomonie learn about the scientific process by taking part in a real-life science investigation.    For the past 10+ years, the students and staff at Menomonie Middle School have been monitoring the chemistry, streamflow, and biology of  Jarrett Creek, a small tributary to the Red Cedar River in Menomonie.  In the process, the students learn about watershed dynamics, sources of pollution, excess nutrients and algae bloom, and solutions to watershed pollution.  The presentation will summarize the investigation's findings and will include student thoughts and feelings regarding watershed pollution and solutions.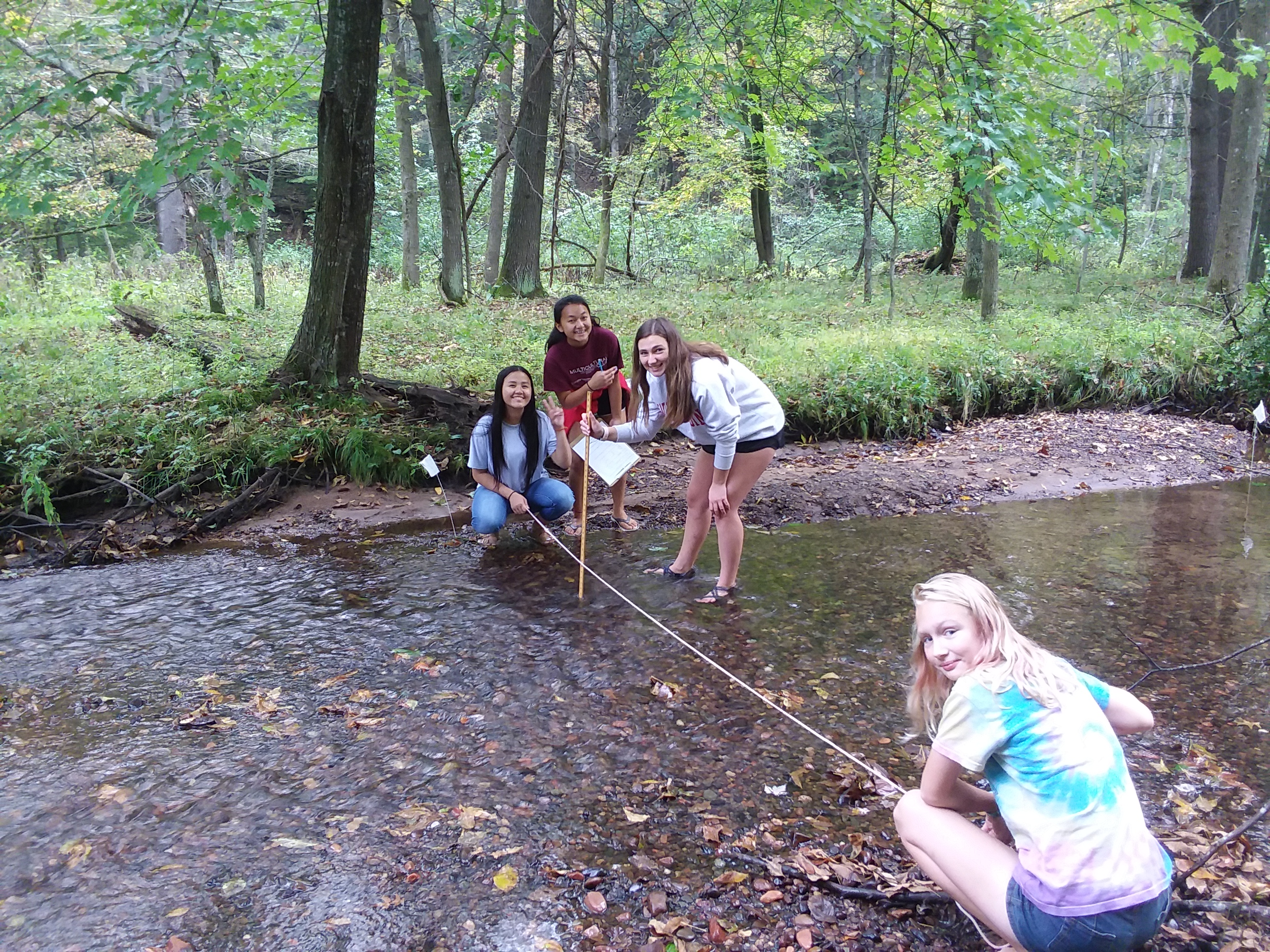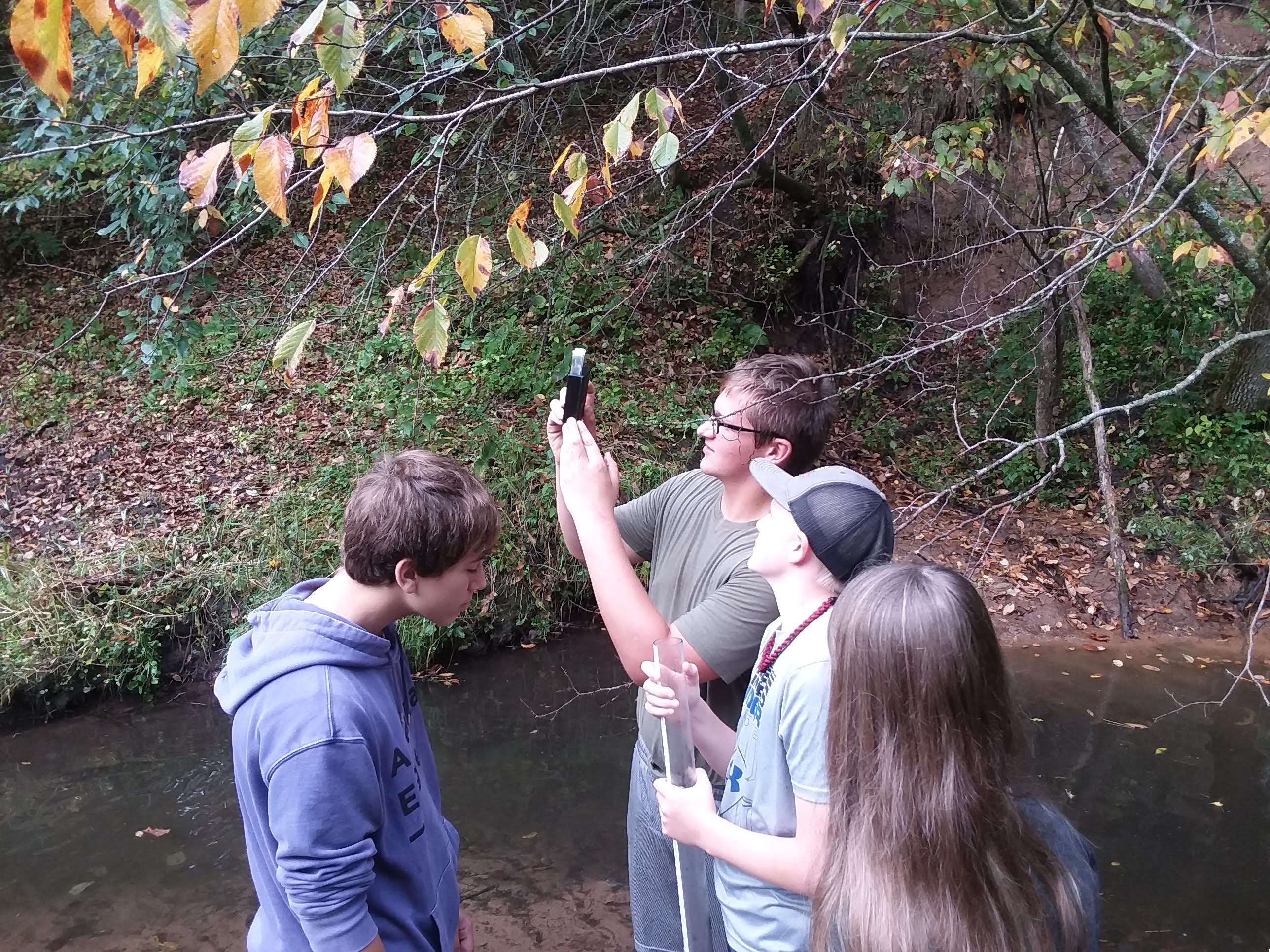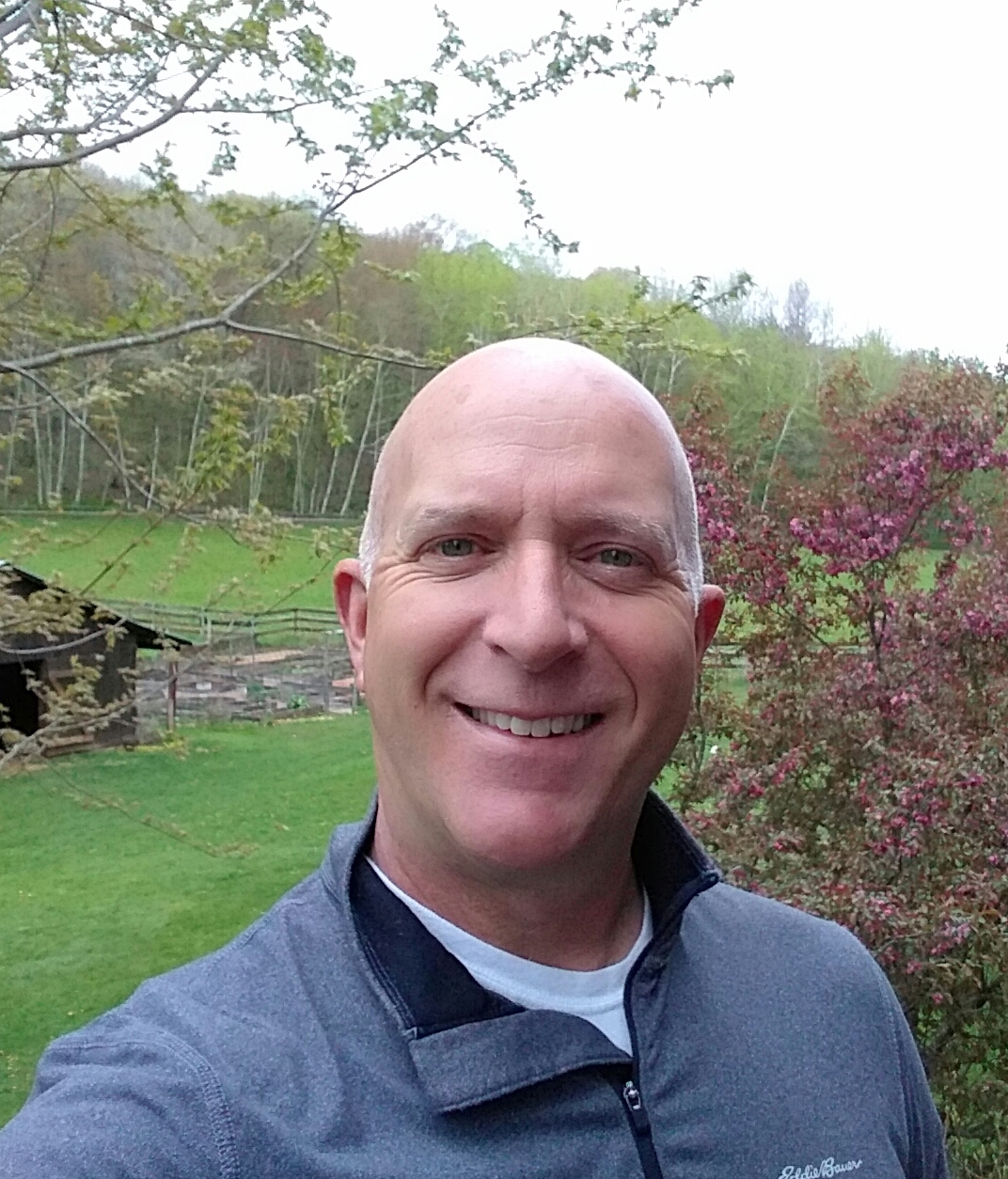 Presenter: M. Paul Verdon
Science Instructor
School District of the Menomonie Area
M. Paul Verdon has taught Earth and Environmental Sciences in the Menomonie School District for the past 30 years.  Mr. Verdon has served as K-12 Environmental Education Coordinator for the district and has been involved with coordinating Earth Day events and environmental service projects for more than 15 years.  He has a Bachelor's Degree in Earth Science Education from the University of Northern Iowa and a Master's Degree in Education from the University of Wisconsin - Eau Claire.  Mr. Verdon is an avid outdoorsman and enjoys canoeing, fishing, and hunting the Red Cedar River.
TIME
PEOPLE: Eating the Watershed - Building a Local Marketplace
Eating the Watershed - Building a Local Marketplace that Links Consumers & Farmers for Clean Water
This workshop will explore community-based strategies for providing profitable markets for farms that use strong conservation and water quality practices. A conversation about successful models for building a regional marketing collaboration.
Presenter Image
Presenter: Tom Quinn
Executive Director
Wisconsin Farmers Union-Retired
Presenter bio coming soon.
TIME