A winner of the Climate Protection Award from the U.S. Environmental Protection Agency and a Vermont-based environmental author are the keynote speakers at the 10th annual Red Cedar Watershed Conference: Land, Water and People Coming Together on Thursday, March 11.
For the first time, the conference will be held virtually from 8:30 a.m. to 4 p.m. The University of Wisconsin-Stout's Professional Education Programs and Services assisted with planning the event, which is hosted by the Tainter Menomin Lake Improvement Association and is part of Wisconsin Water Week.
"This year the Red Cedar Watershed Conference is moving online and joining with the Wisconsin Water Week to reach even more people," said Rebeca Thacker, outreach program manager for the Discovery Center at UW-Stout. "For only $20 you can attend sessions from local farmers, educators and scientists. This is a great opportunity for all to learn more about our local watershed."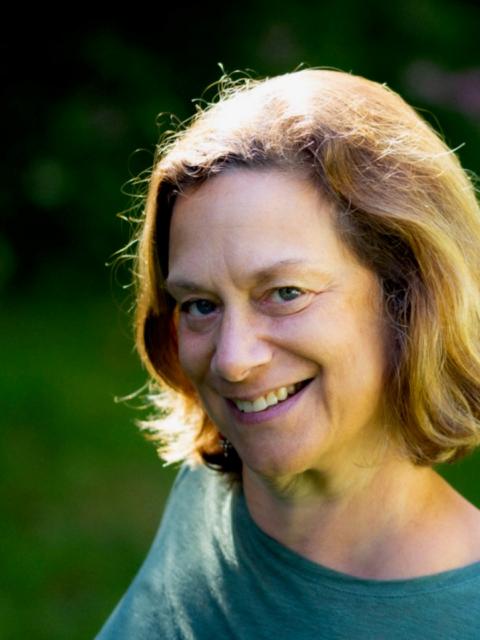 Tia Nelson, daughter of former Gov. Gaylord Nelson, will be the closing keynote from 2:30 to 3:20 p.m. addressing "United, We Can Solve This." Nelson, manager-director of climate for Outrider, a nonpartisan educational nonprofit committed to making the world safer and more secure, will share the ways that conservation and addressing climate change can bridge the divides in communities, the country and world. Nelson earned the Climate Protection Award from the U.S. Environmental Protection Agency in 2000.
Nelson spent 17 years with the Nature Conservancy in government relations, as a policy adviser for Latin America and first director of the Global Climate Change Initiative.
The opening keynote speaker is Judith Schwartz, author of "Cows Save the Planet and Water in Plain Sight." She will speak from 9 to 10:15 a.m. on "The Art and Practice of Earth Repair:  Stories from Around the World."  Schwartz will discuss restoring ecological function, reviving communities and gaining knowledge of how to work with nature's predilection toward health and abundance. Her latest book, "The Reindeer Chronicles," is a global tour of earth repair, featuring stops in Norway, Spain, Hawaii, New Mexico and beyond.
Rod Olson, conference co-chair, said he is proud to be celebrating the 10th anniversary of the conference and the accomplishments of farmers and landowners to improve the waters of the Red Cedar. "Our conference this year is packed with nationally known speakers and breakout sessions addressing regenerative agriculture, keeping the soil on the land and ways to keep our precious water clean," Olson said.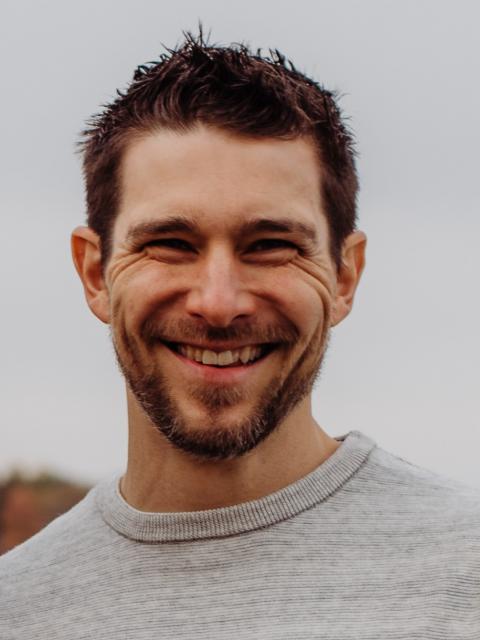 Adam Reimer, a conservation outreach specialist with the National Wildlife Federation, will speak from 11:30 a.m. to 12:30 p.m. on "Charting a Path for a Socially Regenerative Agriculture." A truly sustainable, regenerative food system will not only focus on the practices that build soil health and provide agronomic resilience but also invest in the people and communities managing those systems. He'll discuss how this work will require changes to the underlying economic, market and policy structures that drive landscape and farm-scale decisions, as well as building a stronger sense of purpose and community in agricultural communities.
Breakout sessions will be held in the morning and afternoon. Sessions include:
Schwartz will talk on "Two Ways to Look at Working Landscapes: Permaculture Design and Holistic Management."

"Farming Success Stories on the Red Cedar River Basin" includes Jim Kusilek of Four Mile Creek Dairy LLC, Hillsdale, and Logan Dwyer of Havin Hills Rolling Acres near Chetek.

"Completion of the Three-Year Red Cedar River Basin Assessment Project for Water Quality Improvement: What Did We Learn?" Landon Profaizer,

West Central Wisconsin Regional Planning Commission

associate planner, and Dan Zerr, regional natural resources educator for UW-Extension, Eau Claire, will present.

Doug Falkner, a UW-Eau Claire professor in the

department of geography and anthropology

, will talk about "A Natural History of the Red Cedar River."

"Making Changes in the Watershed One Student at a Time, Jarrett Creek," is a presentation by

Menomonie school district

science instructor M. Paul Verdon. For more than 10 years, students and staff at Menomonie Middle School have been monitoring the chemistry, stream flow and biology of Jarrett Creek in Menomonie.

Matt LeRoux, Cornell University extension associate, will present "Eating the Watershed: Building a Collaborative Marketing System to Link Watershed Farms and Consumers."
UW-Stout has LAKES REU, an eight-week summer research experience for undergraduate students at UW-Stout that studies issues related to cyanobacteria, also known as blue-green algae, in the Red Cedar River watershed and how the compromised water quality affects the quality of life and economy in the region. The program is on hiatus until summer 2022.