Want to get involved in non-profit work, policy, law, or politics? Want to learn about the past so you can influence the future?
The B.S. Applied Social Science History and Politics concentration will give you the skills needed to work in a variety of fields and apply your interests to address real-world issues.
By studying history, you will learn critical thinking and writing, as well as how to gather and evaluate information, analyze texts, understand people different from yourself, and muster evidence to make a compelling argument. By understanding the past, we understand ourselves and our futures.  History is excellent preparation for a variety of careers and for law school and other professional studies at the graduate level. Learn more here: https://www.historians.org/teaching-and-learning/why-study-history
Political Science is the study of the theories and practices of government, politics, and decision-making at the local, state, national, and international levels. It seeks to understand the institutions, practices, and relations that constitute public life. A grounding in political science will train you in critical thinking, writing, and clear communication. Learn more about political science on the American Political Science Association's website.
At Stout, history and political science are approached from an applied perspective. You won't just learn the theories and findings of these fields, you will learn data collection and analysis methods that can be used to address real-world issues and problems.
Minors
The History and Politics Concentration can be combined with a variety of minors to help you hone your skills and distinguish yourself on the job market: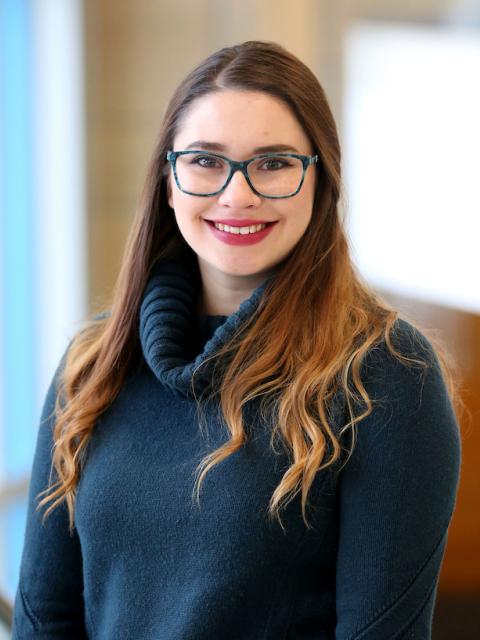 "Every facet of this program has prepared me for life after college. The faculty in this program are second to none and truly care for their students. Almost all of the opportunities I have had came from faculty members who invested in my education more than I thought possible. I learned valuable skills both in and out of the classroom. I felt safe and comfortable working with and talking to my professors which has helped me become a great communicator and researcher."
Student Research
All students complete independent research to learn data collection and analysis techniques used across fields. You will learn how to clearly summarize and present results to use in decision making no matter what career you choose.
Project Titles
This History of the American Juvenile Justice System

Expanding Rugby in the United States: An Historical Analysis

A Tale of Two Watersheds: Mapping Farmer Networks

Public Land Usage: Development of Social and Economic Relations

Terrorism: The Art of Mimicking Media Coverage

Perspectives of Occupation in the Philippines from the American, Spanish, and Filipino Points of View
Career and Job Outlook
Job Titles
Community Organizer

Campaign Manager

Law Enforcement

Lawyer/Attorney

Legislator

Park/Museum Manager or Curator

Recruiter

Consumer Advocate

Historic Preservation

Political Staff/Aid

Volunteer and Outreach Coordinator

Assistant Librarian

Sales Support Specialist

Quality Research Analyst      

Military

Outreach Coordinator

Candidate Fundraising Manager
Alumni Careers and Employers
Museum Manager, Hay Lake School and Erickson Log Home Museum -- Washington County Historical Society, MN

Academic Advisor, University of Wisconsin-Stout Honors College – Menomonie, WI

Business Owner, Perlick Distillery – Sarona, WI

Veterans Service Representative, Veterans Benefits Administration – St. Paul, MN

Manpower Officer, U.S. Marine Corps – Camp Lejeune, NC

Assistant Librarian, Augusta Memorial Library – Augusta, WI

Quality Research Analyst - ResCare Workforce Services -- Pewaukee, WI

Case Management, Child Protective Services – Pierce County, WI

Peace Corps Volunteer, Philippines

English Teacher, South Korea

Infantry Corps, Active Duty Officer, U.S. Army -- Fort Benning, GA

Executive Director, Word is Bond – Portland, OR

Social Studies Teacher – Portland, OR

Research Analyst, Anoka Ramsey Community College – Coon Rapids, MN
Graduate School Placements
University of Arkansas School of Law

Hamline University, Master of Public Administration

Mitchell Hamline School of Law

University of Wisconsin-Stout (M.S. in Applied Psychology, M.S. in School Counseling)