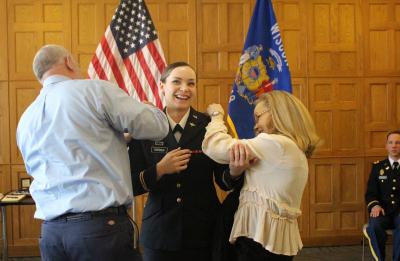 The Military Leadership minor provides you with the basic concepts and principles of military science and the art of leadership, giving you a greater understanding of the military's role in our society.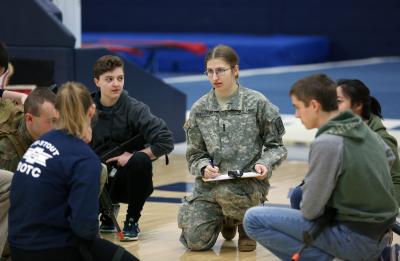 While we study citizenship, values, ethics, military history, human society, and management and leadership skills, you'll develop self-discipline, confidence, and gain practical leadership experience.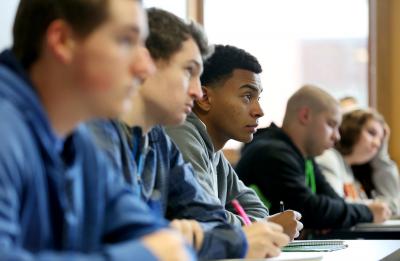 All of these skills are valuable when applied to service in a military or civilian career. Many of our students in the program are pursuing a major in business or social science while having an interest in military service, although all majors can apply for the minor.
Retired veteran learning creative skills as he pursues second degree
Continue Reading