Referendum Project Update
The project has moved into the first stages of the state capital planning process.  Early design and planning pieces will begin once approval for that is granted.  Student input will be involved throughout the entire design process.  This project will eventually move to the state and the Board of Regents for further approvals.
Rec Complex Vote Date Video

/

University Marketing
Upon completion and review of the UW-Stout Advisory Referendum vote in the spring of 2019, the Stout Student Association passed a motion 23-1-1 in favor of supporting "Option C" renovations to the Sports & Fitness Center. 
Below are the general data points covered in "Option C": 
Segregated Fee: $250
Today's Cost: $25.5M
Added Recreational Space: 6,800 sq. ft. re-purposed + 40,000 sq. ft. new
Features Include: 

Recycling pool area into a multi-purpose gymnasium 
Improving locker rooms, addressing issues such as shower quality, lack of privacy, lack of gender neutral options, and shared space during events
Addition dedicated to fitness including strength training, cardio, and fitness studio space
Relocate athletic weight room to current fitness center and convert the existing athletic weight room into multi-use studio and/or classroom space
Single entrance point into the facility
Eliminate Fitness Center member fees; segregated fees to sustain facility operations and capital 
Second floor addition of multi-use courts and a walking/jogging track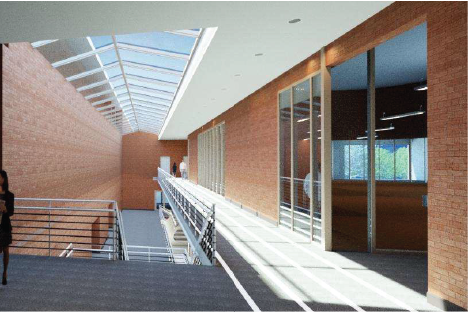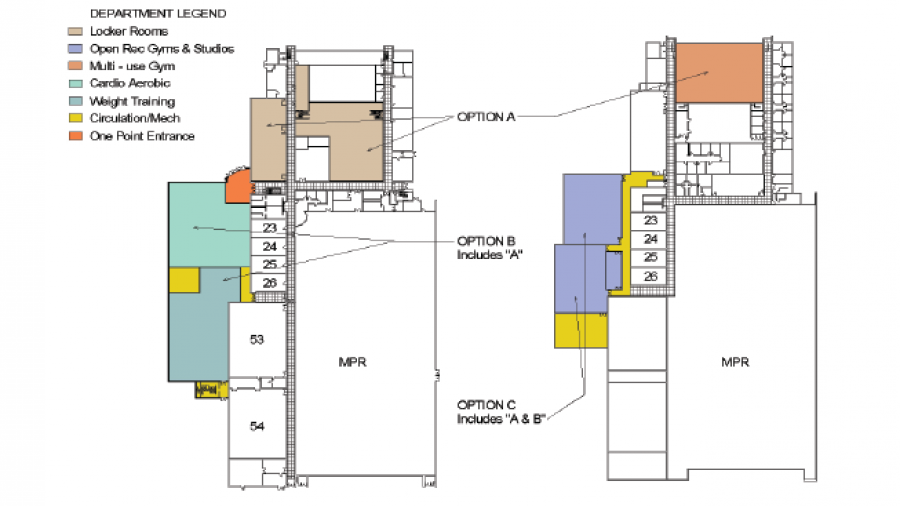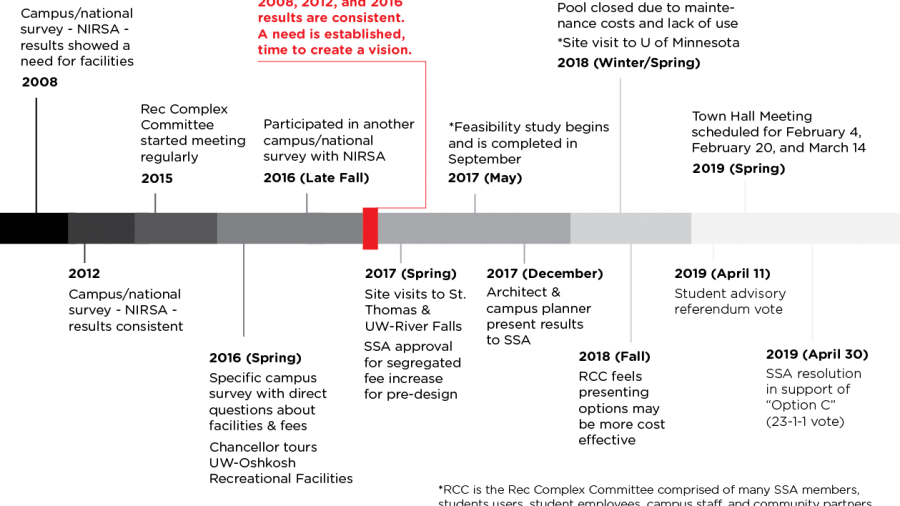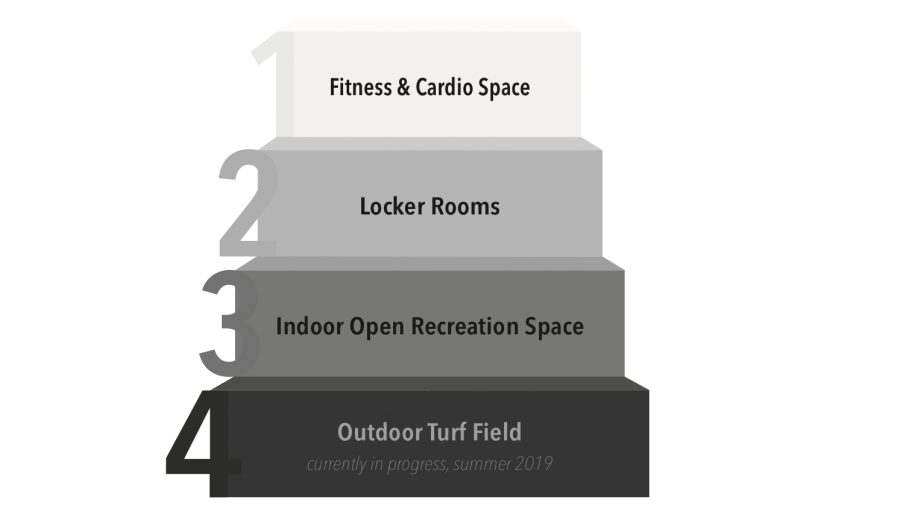 Facility Comparisons

| UW-Stout Showers | St. Thomas Showers |
| --- | --- |
| UW-Stout Locker Room | UW-River Falls Locker Room |
| UW-Stout Group Fitness Space | UW-River Falls Group Fitness Studio |