WiFAB Virtual Training Series - Includes ongoing monthly updates following initial instruction.
Aug 12, 19 & 26 | 9 - 10:30 AM 
Aug 12, 17 & 20 | 4 - 5:30 PM
Mornings: A GUIDE TO STARTING A FABLAB
AUGUST 12, 19, & 26 | 9:00-10:30 AM.
Understand the considerations for setting up your fab lab and how to best operate it. Learn the basics for each category of equipment, the wide capabilities of each machine, and how to manage events within the space.  Additional tips and tricks will be presented to show methods for increasing throughput. The goal is to answer many of the unknown questions about starting a fab lab.

August 12: Lab introduction with a tour and examples, layout with reasons for placement, sound and usage patterns, and utility connections. Discussion on processes for materials (donated or purchased), usage (safety, scheduled and open hours), training (scheduled times/passive session, classes, 2 step process). Learn how to incorporate lead users, lab techs, trainers, and people with multiple backgrounds with work/process flow. Statistics - what do you want to keep track of and why.  
August 19: Training - a two step process, format/outline for uniform training, badge system. 
August 26: CAD - the necessity of design. Creating things from shapes, stock vs custom shapes, Parametric/non-parametric (free and pay), online vs install. Discussion of all types of software and strengths of each along with file translation and file types, and scale. 
Afternoons: ADDING AUTOMATION TO YOUR FABLAB PROJECTS
AUGUST 12, 17, & 20 | 4:00-5:30 PM.
Learn about the power of adding control technology (automation) to your FABlab student experiences. Using the Microbit microcontroller in your curriculum will allow students to take their FABlab innovations to the next level. Materials included in registration. 
August 12: Introduction - Philosophy of Computational Thinking, Intro to the Microbit. Individual Lessons: Each person will receive a microbit kit and will go through programming and wiring lessons on their own before live broadcast 2. 
August 17: Lesson reflection and overview of advance feature, troubleshooting, tips and trips, use of laser engraver and 3D printer in automation activities. Each participant will be given a design portfolio with criteria to create an automated device. Examples will be given.
August 20: Final project presentations of work and design portfolio loaded to web portal. 
Ongoing Monthly Virtual Updates
Access to a monthly updates for sharing best practices, ideas, projects, curricula and tips from teachers in the field.
Cost: $300 to attend all courses or $250 for two or more from the same school district.
Fee includes materials and access to monthly virtual updates on resources, projects, tips and tricks, Q&A and curricula.
Questions about content? Email Steve Meyer at meyerst@fvtc.edu.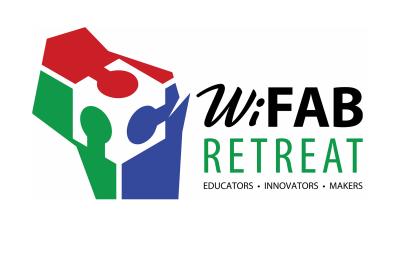 NOTE: This series will be offered through Google Classroom. Gmail account recommended. 
Sign up early! We will get the materials in the mail to you!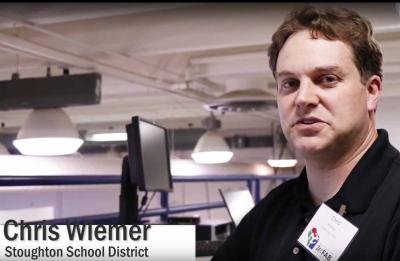 "Digital fabrication is wonderful for students to experience at any age. The idea that you can take your abstract thoughts and ideas and make a physical object out of them is very empowering."  
- Chris Wiemer, Stoughton High School
"I knew very little about Fab Lab equipment or how to build a curriculum around that. But after this week-long workshop we've had and really diving into it and thinking about it, I feel like I am more prepared as an educator. And that is something I can bring back to my school and share with everybody there."  
- Mackenzie Bennin, Granton Area School District