Jimmy Wilson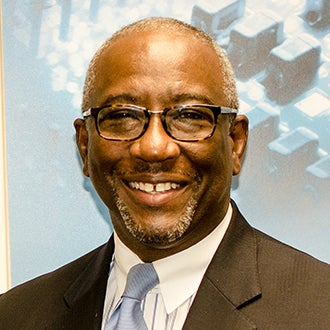 Mr. Jimmy Wilson is a results-driven financial executive with a flair for innovation. He utilizes an aggressive problem-solving approach coupled with measured risk-taking to drive bottom-line improvements and organizational advancement. Jimmy was initially trained as an auditor with Deloitte and has served as a Senior Financial Executive in a variety of private sector settings. With a reputation for building highly successful, collaborative financial teams, Jimmy has served in Controllerships for mid-sized leveraged startup operations and spent twenty-three years as a Chief Financial Officer with one of the nation's leading multi-national financial service organizations. With a passion for excellence and expanding boundaries,  Jimmy is known for his ability to develop clear visions, for being patient yet persistent, knowing how to ask the tough questions, and for building strong relationships based on trust.
As Chief Financial Officer and later Chief Operating Officer of Georgia Vocational Rehabilitation Agency, it was his ability to develop and implement a clear strategic vision that allowed him to build one of Georgia's strongest financial teams. His transformative leadership skills were crucial in mobilizing the agency to develop and implement a comprehensive strategic plan to assist individuals with disabilities into competitive jobs.
Mr. Wilson focuses on establishing workplace cultures that are performance driven and values people, creativity, and continuous improvement. He is a veteran of the United States Air Force. Jimmy holds a Bachelor's degree in Accounting from Georgia State University and is an active CPA.