Support the Stout Impact Project!
Proceeds of your purchase support the Student Emergency Fund, which helps students through unexpected hardships so they can continue pursuing their dream of a UW-Stout degree.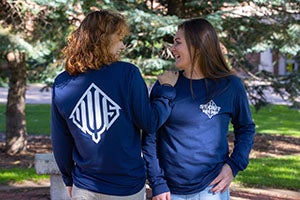 The Stout Impact Project was created through a partnership between the UW-Stout Alumni Association, Stout University Foundation and Stout Ambassadors Program to assist students who face difficult decisions and challenges based on unexpected financial demands. Emergencies may include an accident, illness, death of a family member, fire damage, temporary housing needs or some other unexpected extenuating circumstance causing financial hardship.
Students who benefit from support must be enrolled at least half time, experience some form of unexpected financial hardship and provide documentation. Awards typically do not exceed $500. (It is assumed that students seeking support from the Student Emergency Fund have exhausted other resources for financial aid.)
---
2022 Stout Impact Project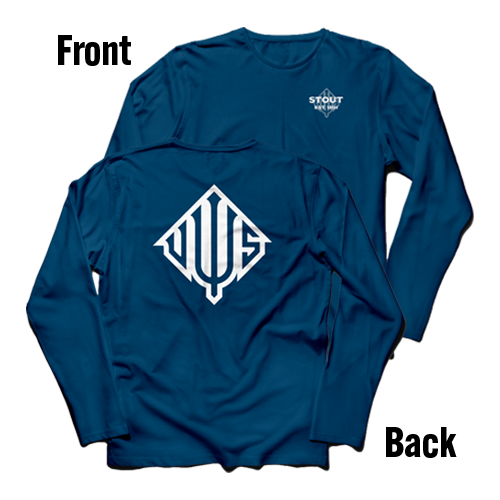 Product: Navy Soft-Spun Long-Sleeve T-Shirt feat. 1980s Athletics Trident Logo
Cost: $25
Quantity: Limited Edition of 300 (XL Sold Out; XXL Limited Remaining)
Beneficiary: Student Emergency Fund
Note: Sizes are subject to availability. An email with on-campus pick-up options will be sent to you after your purchase. If you are a distance learner or need your t-shirt shipped to you, please add $3 to your purchase (under additional donation), and we will happily get it mailed to you.
Past Stout Impact Project Products
---
2021 Stout Impact Project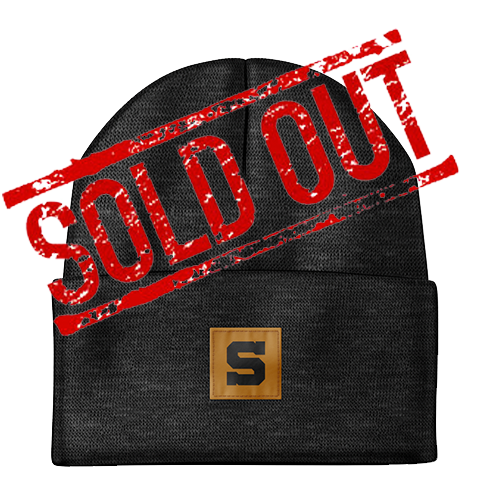 Product: Black Stocking Cap w/ Leather Stamped "S" Logo
Cost: $20
Quantity: Limited Edition of 300 (Sold Out)
Beneficiary: Student Emergency Fund