Saturday, October 22
UW-Stout, Heritage Hall
10:30 am to 1:30 pm
This class is an introduction to culinology-- the blending of culinary arts and the science of food.  Culinologists work as research chefs, menu planners, food scientists, and many other diverse positions across food-related industries.  This exciting growing field could be your dream job.
This class takes place in a state-of-the-art food testing lab and culinary kitchen and will include hands-on teaching on the physical, chemical, and biological analysis of food spoilage and contamination.  Students analyze their own prepared food and learn results from the continuing online modules.
$150/person
$115/student
$35/chaperone (for individuals that are under 18, a chaperone must attend with them)
$130/person for a group (3+ people)
Who Should Attend:
Culinary high school students
Amateur cooks who are looking to up their knowledge
Consumer Science Teachers
Young Hospitality Professionals
Food Science and Food Nutrition Students
Entrepreneurs
Food Research Professionals
Quality Assurance/Control Employees
Chefs who are interested in expanding their expertise
Course Outcomes:
Gain basic knowledge of quality and safety control. Learn how to approach meal planning by keeping quality in mind. Each student will be issued a certificate of completion and will receive results of contamination in the food/water samples they bring. 
Class Schedule:
10:30 am - 11:30 am: Classroom lecture
11:30 am - 1:30 pm: Kitchen & Lab Work
Online Discussion to follow.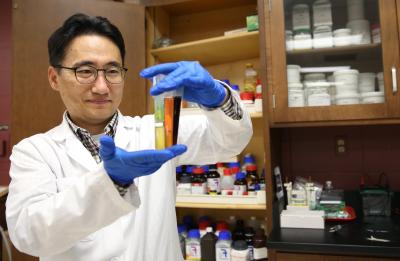 Dr. Taejo Kim invented the easy-to-use, inexpensive and reliable assay kit for Salmonella and Listeria spp. and has served as a consultant for food processors including risk assessment, traceability, and microbial safety. He has collaborated with numerous universities and federal agencies (FDA and USDA) preparing grant proposals that have been funded for over 2 million dollars.  Most recently, Dr. Kim and FDA Seafood Safety and Technology Division Team developed novel assay kits for pathogenic Vibrio spp. These 96-well plate kits were intensively validated with a comparison of real-time PCR in an FDA laboratory that has been licensed by a biotechnology company.  Dr. Kim is an assistant professor in the Department of Food and Nutrition at the University of Wisconsin-Stout where he manages food microbiology labs and teaches many food science courses including food microbiology and quality.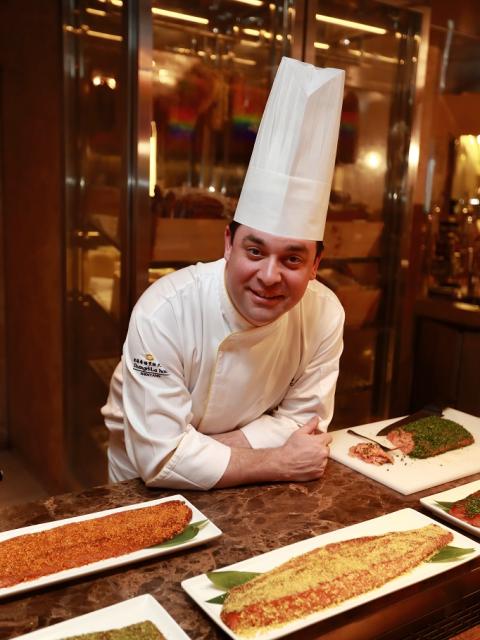 Chef Adam Roy has been a food professional for most of his life. Originally from the suburbs of Chicago, when he graduated from culinary school, he went on a 20 year long culinary journey across the globe.  Working on cruise ships and in luxury hotels across Europe and Asia, he learned about his true passion for cuisine and culture.  Chef Adam has enjoyed passing valuable industry education on to students for the past five years. His intense passion for the hospitality profession has developed further into fermentation, preservation, and both alcoholic and non-alcoholic brewing.
Lodging and Parking
The following hotels are located within walking distance or a short drive from the campus. 
Cobblestone Inn & Suites (within walking distance from the campus)
149 Main Street East
Menomonie, WI 54751
715.233.0211

Best Western Plus
320 Oak Avenue
Menomonie, WI 54751
715.235.5664

Hampton Inn and Suites
2017 Stout Street
Menomonie, WI 54751
715.232.3030

You will be provided with a parking code to park in one of the campus parking lots 7-10 days prior to the start of class.  Please go to the pay station in the designated parking lot and register your vehicle upon arrival. Overnight parking is not allowed in campus lots.  Find the campus map here: Maps & Directions.
Food quality and safety is always first in my opinion. They are tightly linked.

Chef Adam Roy