We are students, faculty, and staff who work to make our campus more sustainable. 
What does the Sustainability Steering Committee do?
Develop, update, and promote UW-Stout's Campus Sustainability Action Plan
Develop UW-Stout's greenhouse gas emissions goals and track our progress toward these goals
Assist with sustainability-related community outreach
Encourage the incorporation of sustainability into the curriculum, building renovation and construction projects, transportation, and more 
This committee is chaired by Kadi Wright, Sustainability Manager.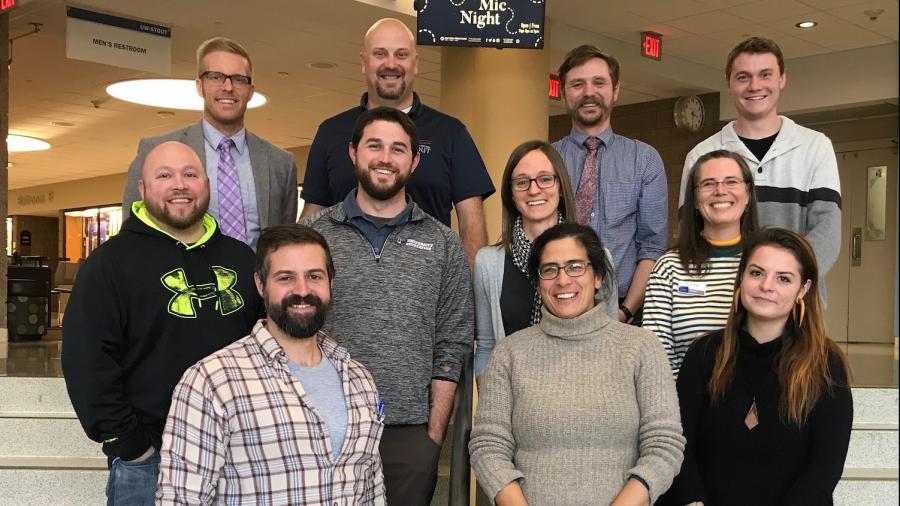 Sub-Committees
The Sustainability Steering Committee also has three sub-committees:
Sustainable Construction and Renovation Sub-Committee -- Works with Facilities Management, architects, engineers, and contractors to ensure that new construction and renovation projects are incorporating green building practices into each project
Sustainability in the Curriculum Sub-Committee -- Works with professors to infuse sustainability into current courses and create new courses and programs that are sustainability-focused or sustainability-inclusive 
Sustainable Transportation Sub-Committee -- Works to expand infrastructure and programming for biking, walking, carpooling, and more.