Vocational Rehabilitation Building, Room 120-R.
Last day to use the Fab Lab is Friday, May 5!
To use the Fab Lab equipment please schedule a time below. 
Once you've had equipment training you may schedule a time to use the lab. The end of the semester books quickly; plan accordingly.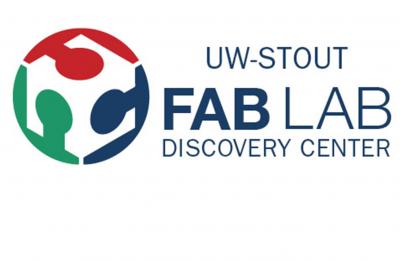 About the Fab Lab
UW-Stout was a partner in an NSF funded Fab Lab research project from 2006-2010. This research was the foundation for the current Discovery Center Fab Lab.
Partially funded through a UW System Growth Agenda award, the Discovery Center Fab Lab provides open access to students from all UW-Stout programs, further bolstering the Discovery Center's facilitation of collaborative, multi-disciplinary efforts.
The Fab Lab provides access to a variety of tools, including computer-aided design and desktop manufacturing technologies, to help bring your ideas to life.  The open Fab Lab environment removes barriers, such as access to equipment and technology, while serving as an incubator for applied research, innovation, job creation and economic development. 
Over the past ten years, MIT and its partners have helped advance the Fab Lab network worldwide. Additionally, the Fab Lab is working with the FabLearn Community, WEDC and others to incorporate makerspaces and fab labs into formal and informal Prek-12 education settings.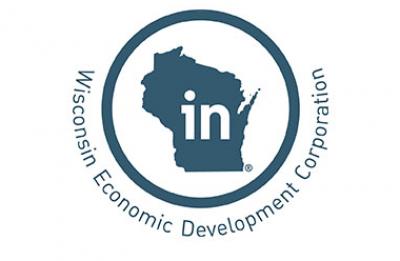 The University of Wisconsin-Stout Discovery Center Fab Lab partners with the Wisconsin Economic Development Corporation (WEDC) to provide essential strategic, operational and curricular support for fab labs throughout Wisconsin.
This partnership includes support for the WEDC Fabrication Laboratories Grant program. WEDC Fab Lab funding supports school districts across the state.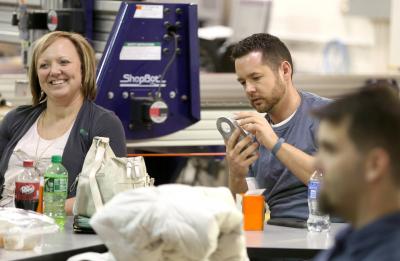 Fab Lab Membership Packages are for individuals who have completed the Introduction to Fab Lab Equipment and are interested in using the Fab Lab during open lab times.
30-day membership: $90 select your start/end date. Semester membership: $275.
Multiple training options are available. Email croppm@uwstout.edu for more information.