Reading and discussing literature are vital activities that expand our ideas and provide insights into a dynamic and diverse world. Each year, the Literature Committee hosts events designed to deepen the Stout community's awareness of literature and language, from faculty & staff readings to visits by nationally recognized poets and authors.
The Literature Committee also sponsors an annual Reading Across the Campus program featuring an important work of literature, and incorporating related discussions from many disciplines beyond the literary.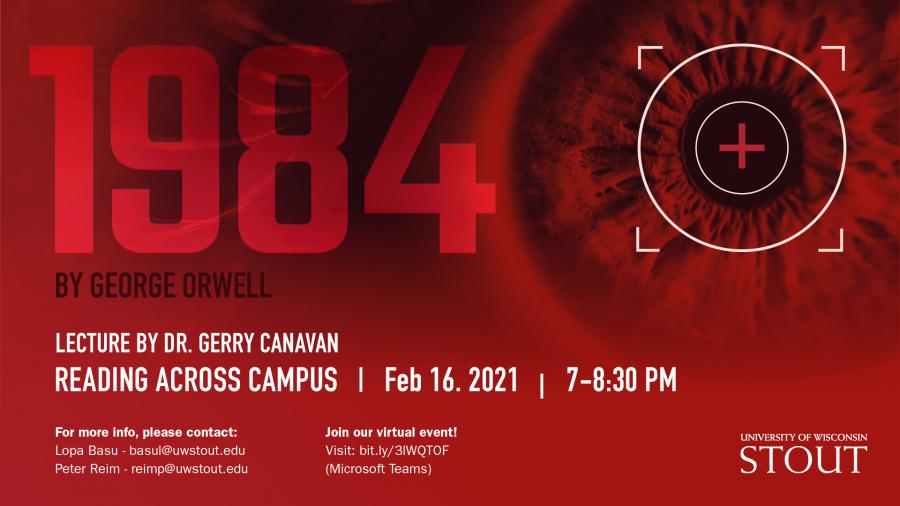 First published in 1949, George Orwell's Nineteen Eighty Four is a classic of dystopian fiction portraying a world of perpetual war, propaganda, surveillance, and social control. How do we read and reflect on this novel today?
Nineteen Eighty-Four was chosen by the UW-Stout campus-wide survey, as a Reading Across Campus choice for 2020-2021. We will explore the novel through a variety of events, films, and dialogues in a variety of formats throughout the academic year.