The earliest years of Sri Lanka's three-decade-long civil war are the earliest years of American fiction writer V.V. Ganeshananthan's life. Stories of the war are imprinted on her memory. They are the stories she grew up hearing and reading about.
Ganeshananthan shares one such story in her historical novel "Brotherless Night," a New York Times Editors' Choice. Set in Jaffna, Sri Lanka, during the 1980s, it is the story of Sashi, a 16-year-old girl who wants to become a doctor, as well as her brothers and their friend K, who are swept up in the violence of war.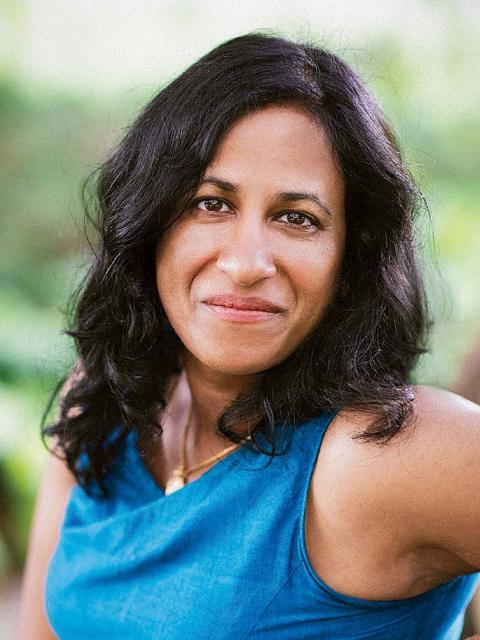 Sashi works as a medic at a field hospital for the militant Tamil Tigers, who, following years of state discrimination and violence, are fighting for a separate homeland for Sri Lanka's Tamil minority. But events lead Sashi to question where she stands, and when she's invited to join a secret project documenting human rights violations, she embarks on a dangerous path that will change her forever.
"Brotherless Night" is part of this year's Chippewa Valley Book Festival readings. Ganeshananthan will present "Brotherless Night: Political Fiction of the Recent Past" from 4:30 to 5:30 p.m. on Monday, Oct. 16, in UW-Stout's Harvey Hall Theatre. It will also be live-streamed: https://bit.ly/3ED1aLx.
The event is free and open to the public; no registration is needed. It is co-hosted by the festival and UW-Stout's Literature Committee.
Ganeshananthan will discuss how she researched 1980s Sri Lanka to create a historically accurate setting for her novel. She'll also delve into themes and style, emphasizing their places in the larger tradition of literature addressing war, feminism and ethnicity.
"I hope my audience and readers can hear me tell the beginning of a good story, particularly a story that looks to restore to common knowledge of an erased narrative," Ganeshananthan said. "'Brotherless Night' is a book that approaches several marginalized vantage points of the civil war – women and minorities – and places them at the center."
Ganeshananthan's work has appeared in Granta, The New York Times, "Best American Nonrequired Reading" and other publications. She is a former vice president of the South Asian Journalists Association, has served on the board of the Asian American Writers' Workshop and is a member of the boards of the American Institute for Sri Lankan Studies and the Minnesota Prison Writing Workshop. 
She teaches in the MFA program at the University of Minnesota and co-hosts the podcast Fiction/Non/Fiction on Literary Hub, which is about the intersection of literature and the news.
"Brotherless Night" will be available for sale by Dragon Tale Books at the event for $28, plus tax. Ganeshananthan will autograph books. It is also from the University Library in electronic book and audiobook formats.
'The role of literature in remembering'
UW-Stout professors Lopa Basu, Literature Committee co-chair, and Kevin Drzakowski are members of the festival's Authors and Events Committee, which chooses the authors each year.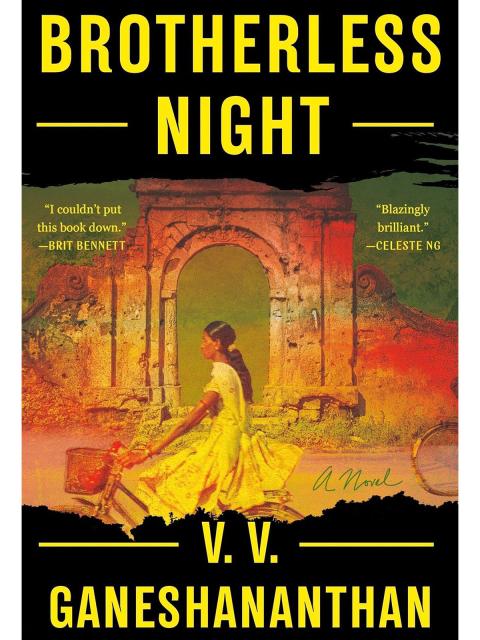 "I recommended 'Brotherless Night' because it is a really important document of the Sri Lankan civil war. I wanted V.V. Ganeshananthan to come to campus to share her perspective with our community and students to increase their global awareness of terrorism, conflict and the role of literature in remembering," said Basu, who is looking forward to learning how to write about and teach complex and painful histories.
Literature can play a role in teaching us about our histories, Ganeshananthan thinks. "We live in a world where official storytellers, whether they are governments and non-state actors like the Tamil Tigers, are insistent on telling their versions. And a lot of stories are left out," she said. 
"Fiction uniquely fills that imaginative space of covering history at its margins or where stories are flat-out missing."
A lot of Ganeshananthan's favorite writers work to fill those gaps. For example, Edward P. Jones, Dolen Perkins-Valdez, and Shyam Selvadurai, author of "Funny Boy," a queer coming-of-age novel set right before Sri Lanka's civil war.
"Some think these sorts of narratives are too complicated for most people to comprehend in fiction writing. I don't believe this," she added. "It's important to write about things that other people try to intentionally erase. And as a reader, to find stories that exist outside of the official bounds. These are unknown narratives, but unknown to who?"
"Brotherless Night" and other historical fiction ask, "What does the reader assume?," and can show the reader they might be wrong in their assumptions, she said.
Ganeshananthan will also visit with Basu's Honors Composition students, who will be reading "Brotherless Night" and will have an informal Q&A with the author.
The students will write about the novel or use it as a source for a research paper on conflict and resolution. Basu would like her students to learn about how othering (the act of treating someone as though they are not part of a group or are different in some way) by race and ethnicity can create unbelievable tragedies and violence, she said.
Ganeshananthan will talk with them about how she became a writer, what it's like to write a book and the difficulties of approaching historical material in writing. She has the same discussions with her own creative writing classes.
Inclusive excellence is a part of UW-Stout's FOCUS2030 goals. It aims to invest in and ensure access to equitable, diverse and inclusive learning, student living and work environments that reflect regional and global connections.