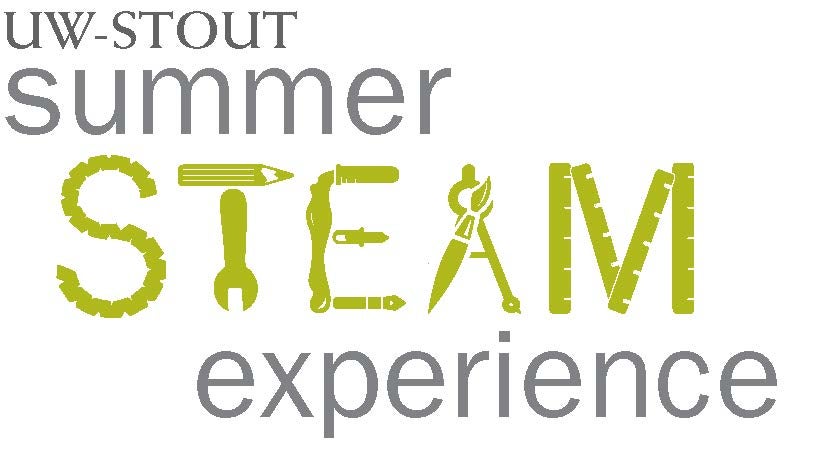 The Summer STEAM Experience (Science, Technology, Engineering, Art & Math) is going online!  For summer 2021 we are offering classes in Science, Technology, Engineering, Art & Design featured in one week, June 14-17, 2021 from 9 am to 4 pm. Students entering grades 9 to 12 are invited to explore career paths with UW-Stout faculty experts in a virtual setting. Camp activities and a college student panel will provide well-rounded experiences to highlight the possibilities of creative and critical thinking.
Human Anatomy - Track Leader: Dr. Alexandra Hall
Have you ever wondered what your body is made of, and how all of its parts fit together? In this track, campers will get an inside look at human anatomy, from cells (including their own!), to tissues, to organs, to the entire body. Students will learn microscopy and staining techniques, use UW Stout's extensive collection of histology samples and anatomical models, and even work with specimens and cadavers from our Cadaver Lab Facility. Join Dr. Alexandra Hall, a Biology Lecturer and Physician, for this fascinating exploration into what we are made of!
Campers will be mailed a box of supplies which includes a lancet and slide to collect your sample and a return envelope to ship it back to us as well as a miniature skeleton, clay, mini balloons, and rubber bands.
2D Animation - Track Leader: Jesse Woodward
"Don't just fly, soar!" Campers will produce 2D animations using industry-standard software.  After learning the basics of the software, we will jump right into animating.  We will explore professional techniques and follow the 12 principles of animation to produce believable and fun animations!  By the end, the campers will have produced an animation that will be featured online.
Video Game Design - Track Leader: Andrew Williams
Level up your skills and get started on realizing the game of your dreams! Learn the end-to-end process of creating video games and the many skills needed to bring them to life using the same techniques and tools as the pros. Begin the week exploring the foundation of game creation—planning the fun—by sketching levels and character designs. Proceed to build a game through adding art, animation, programming logic and sound effects. At week's end, playtest the fun with your class, family, and friends to get your game ready for all to the world to play!
Interior Design - Track Leader: Shelley Pecha
Learn what real interior designers do! Campers will design a living space for their favorite celebrity. While designing this space, you will learn about project programming, the design process, space planning, and how to create a color palette. You will learn about and choose finishes and furniture for your celebrity space. You will hand draw your floor plans, compose imagery boards, and create a presentation for your project. We will also show current student work and interior design projects from around the world.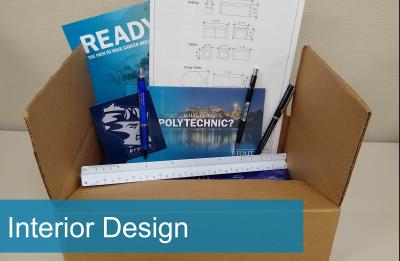 Campers will be mailed a box of supplies which includes an architect's ruler, pencil, pen, templates, and trace paper.
Canceled - Music & Math - Track Leader: Jerry Hui
If music is well-organized sound, and if computers can keep things well organized, shouldn't we be able to teach a computer how to make music? In this track, we will learn the math and physics of sound, create new musical instruments with software synthesizers, and teach a computer how to create new music through programming and algorithm.
Canceled - Tabletop Game Design - Track Leader: Jay Little
Time to get your game on — your tabletop game, that is! Join our award-winning game design instructor for a workshop focused on the fundamentals of fun. Come learn about board games, card games, and other tabletop games through a blend of discussions and activities. Work with others to brainstorm ideas, create quick prototypes, and solve puzzles and challenges. Not only will you see how games are designed and developed, but you will also use that information to create some games of your own! Each attendee will be provided with a kit that includes all the bits and pieces you need to start making a game just like the pros do. And afterward, you can use the kit to continue working on your creation — or create brand new games of your own!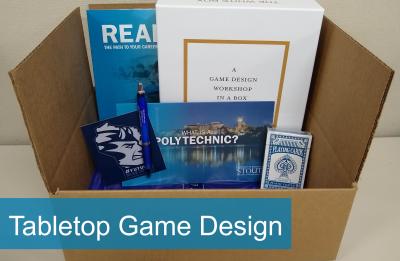 Campers will be mailed a box of supplies including The White Box: 'a game design workshop in a box' and a deck of cards.
2021 Summer STEAM Experience
Registration & More Information