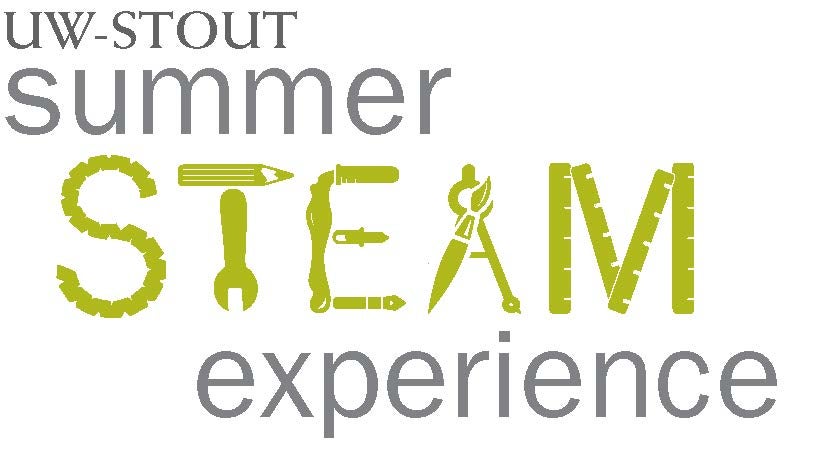 The Summer STEAM Experience (Science, Technology, Engineering, Art & Math) is going online!  For summer 2021 we are offering classes in Science, Technology, Engineering, Art & Design featured in one week, June 14-17, 2021 from 9 am to 4 pm. Students entering grades 9 to 12 are invited to explore career paths with UW-Stout faculty experts in a virtual setting. Camp activities and a college student panel will provide well-rounded experiences to highlight the possibilities of creative and critical thinking.
2020 Zine Making at the Summer STEAM Experience
'Zine Making - Track Leader: Tamara Brantmeier
Zines have a long history, from science fiction 'fan-zines' of the 1930's, to riot grrl and punk rock 'zines of the 1990's. We will create 'zines that share a personal story - a self portrait narrative. 
3D Animation Exercises STEAM 2020

/

Jesse Woodward
Final Animations at the STEAM 3D Animation 2020

/

Jesse Woodward
3D Animation - Track Leader: Jesse Woodward
To infinity…and beyond! Campers will produce 3D animations using the same software that is currently being used at Disney Animation Studios.  After learning the basics of the software, we will jump right into animating.  We will explore professional techniques and follow the 12 principles of animation to produce believable and fun animations!  By the end, the campers will have worked together to produce an animated short film that will be featured online.
2020 Video Game Design Showcase at the Summer STEAM Experience

/

Andrew Williams
Video Game Design - Track Leader: Andrew Williams
Level up your skills and get started on realizing the game of your dreams! Learn the end-to-end process of creating video games and the many skills needed to bring them to life using the same techniques and tools as the pros. Begin the week exploring the foundation of game creation—planning the fun—by sketching levels and character designs. Proceed to build a game through adding art, animation, programming logic and sound effects. At week's end, playtest the fun with your class, family, and friends to get your game ready for all to the world to play!
2021 Summer STEAM Experience
Registration & More Information