Your Place Is Waiting for You
At the center of campus lives the Memorial Student Center (MSC), a place that will help make Stout home. Whether you pay us a visit for your morning cup of coffee, get projects printed for a class, take a nap between classes, or attend a student org meeting, you'll find it's the heart of campus. But more than this, it's a community - a community that allows you to find your place while at Stout. 
So come on in, stay for a while, and find your place in the MSC.
This building definitely feels like a second home to me and I'm so grateful for my MSC family.

Noelle Sopotnick

MSC Student employee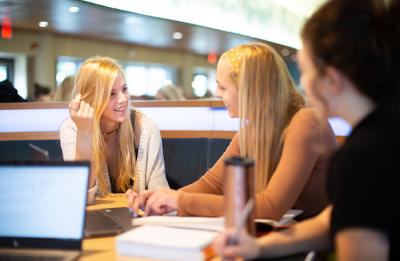 Everyone is looking for connection and the MSC is where it's at. Try joining one of our 150+ student orgs to meet others with similar interests. Catch a concert each Thursday and discover an up and coming band. Have a study date by the fireplace with a classmate. Or, simply grab a late night snack with your roommate.
The MSC is more than a building. It's a place to learn new ideas and embrace diversity. Here, you can take what you're learning in the classroom and apply it to real experiences. Work as an MSC student employee, present research in the Great Hall, attend a conference related to your major or listen to one of many speakers throughout the year.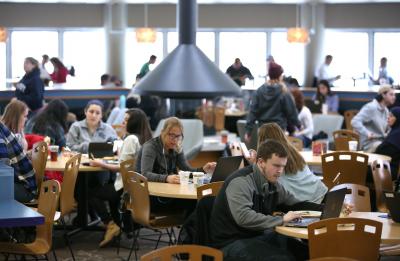 Open morning, noon and night, the MSC is your place to enjoy nationally recognized dining options. Grab a coffee or tea as you pass through between classes. Cozy up with comfort food in the Terrace for lunch or dinner. Or fill up on delicious pizza fresh from our brick stone oven. We dare you to just have one slice.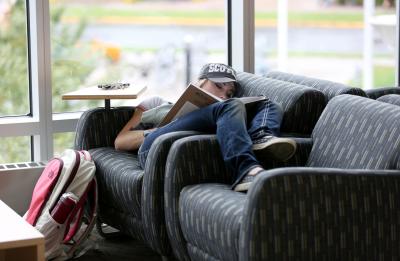 If we had a stat about the number of naps taken in the MSC on a daily basis, we bet it'd be up there! It's the perfect place to refuel, recharge and restore. Curl up in a cubby under the grand staircase. Charge your phone at one of the many charging stations. Or stay warm by the fireplace during cold winter days.  
Your place for the necessities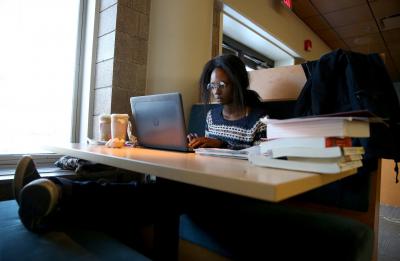 There's no doubt, life as a college student is busy. Aside from refueling with coffee and food, we've got some things to help get you through the day. Take out cash from our no-fee ATM. Deposit funds into your baseline or flexline account. Purchase your Blue Devil needs at Stoutfitters. Or, print your resume at the Service Center.