All Veterans Welcome Here
The Military and Veteran Resource Center (MVRC), located at 304A Bowman Hall, is a dedicated space for veterans, service members, and their families. In conjunction with the Veteran Services office, the MVRC serves as a centralized location for veterans to ask questions about education benefits and participate in veteran-specific activities. There are several resources and opportunities at MVRC, including:
Connecting with peers and fellow students
A place to hold meetings, study sessions, or group projects
Enjoying lunch with access to a microwave, refrigerator, and coffee maker
Space to relax and take a step away from the everyday hustle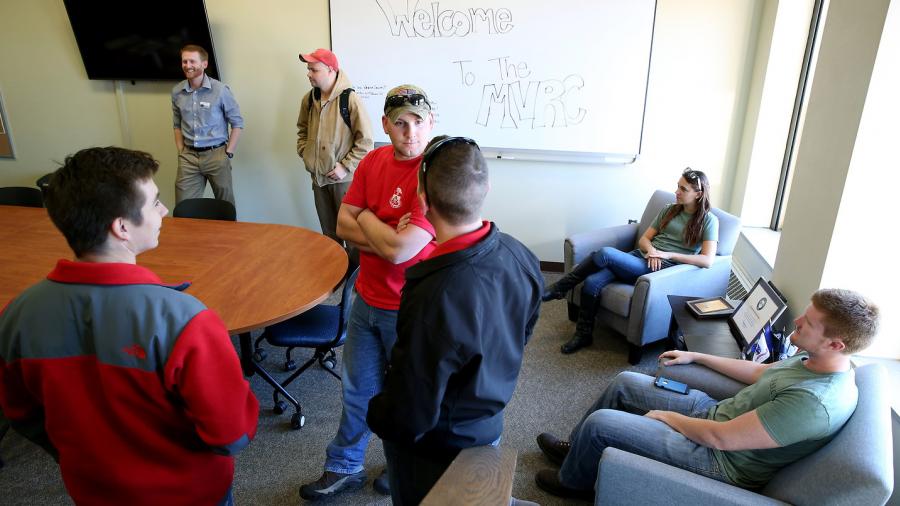 Support the MVRC
The Military and Veteran Resource Center was constructed and furnished through the university and generous support of private donors. If you would like to make a donation to help sustain and expand MVRC services to veterans, please contact the Stout University Foundation at 715-232-1151 or suf@uwstout.edu. Your contribution to MVRC is tax-deductible to the extent allowed by law.