MANUFACTURING ADVANTAGE TECHNOLOGY FORM (MATF)
Join us for this recurring webinar series. UW-Stout MOC will bring you the latest in automation and technology with experts from across the country. What transformation will you make?
This One Thing Will Make You A Better Manufacturing Executive
For more than two decades Matt Kirchner led successful Midwest advanced manufacturing companies...but looking back, he would have done one thing differently. What would have made him more successful? Truly knowing advanced manufacturing technology. This summer, he went "back to school" and earned 2 Industry 4.0 certifications. His only regret? Not learning it all 20 years ago. The knowledge would have made him a much better manufacturing executive. Should you follow the same path? If you're a leader in the manufacturing sector, the answer is yes.
Matt Kirchner Bio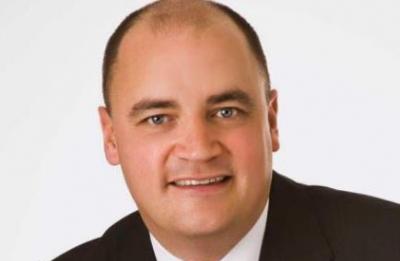 Matt Kirchner (pronounced "Kirk-ner") is an international speaker, author and podcast host on topics of interest to educators, public policy makers and private employers.

On a mission to secure the American Dream for the next generation of STEM and Workforce talent, Kirchner hosts the weekly TechEd PodcastTM, featuring leaders in industry and education and serves as President of ATS/LAB Midwest, the leading distributor of world-class curriculum, eLearning and training equipment.

Kirchner writes monthly leadership columns appearing in Products Finishing and Production Machining magazines and is the author of "Teaching the Industrial Internet of Things: Preparing Students and Learners for Industry 4.0."

Previously Kirchner led three world class manufacturing companies during a 20+ career as an industrial CEO. He and his partners sold their last company, American Finishing Resources, to DuBois Chemicals in 2014.

Kirchner serves on the boards of directors of several American companies and among his many volunteer activities he is First-Past President of the Education Dealers Association and holds a seat on the board of the Smart Automation Certification Alliance. He is a graduate of the Marquette University School of Business.
Automation tools for the complex products you sell to the market.
You don't have to sacrifice what's possible just to have something that's simple to use.
14 hours down to 3 minutes and processing 80% of orders without being touched. Includes models and drawings along with the BOM & ERP.
500 hours down to 20 minutes, revised project in 5 minutes vs 30 hours of work. Includes 15,000 model occurrences and 438 drawings without being touched.
Transform your manufacturing processes.
There's a transformation happening in the way products are designed and manufactured. Smart automation puts the right information at the right place at the right time by applying digital technology to your processes, departments, and functions. From initial concept, to production, to final product, smart automation supports process efficiency and informed decision-making at your operation.
UW-Stout MOC will work with you to identify the points in your process where technology integration would be most advantageous. By evaluating your processes, researching possibilities, leveraging your resources, reviewing your business model and thinking innovatively, together we can find technology solutions and customize them to your needs.
Ask yourself:
Do you want to improve productivity?
Do you want to optimize production time?
Do you have a Value Stream Map (VSM) of your operations?
Have you aligned your digital information flows with your VSM?
If you answered "yes" to any or all of these critical questions, our assessment is a good place to start!
The goal of this assessment is to help your manufacturing extension partnership (MEP) understand where gaps and opportunities lie in your operations. Your MEP, the UW-Stout Manufacturing Outreach Center (MOC),  is equipped to help you learn more about smart automation and help develop a customized road map and project around those goals.
Feel free to answer the five (5) questions in the Quick Self-Assessment to help give your MOC contact a footprint and starting point for evaluating your operations with a scheduled deep-dive assessment.
What is the 4th Industrial Revolution? With its remarkable technological breakthroughs and promising impacts to our lives, now is the time to be a manufacturer.

/

Videographer, Manufacturer's Edge