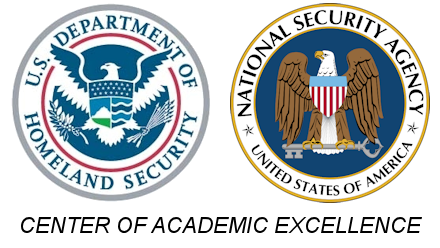 On October 6, 2017, the University of Wisconsin Stout was designated as a National Center of Academic Excellence in Cyber Defense for academic years 2017-2022 by the National Security Agency (NSA) and the Department of Homeland Security (DHS). UW-Stout is the first four-year university in the state of Wisconsin to receive this prestigious designation.
The National Security Agency (NSA) and the Department of Homeland Security (DHS) has certified that the curriculum of the Computer Networking & Information Technology (CNIT) program at UW-Stout meets or exceeds the requirements, as cited by the National Information Assurance Education and Training Program (NIETP).
As a result of the designation, students attending cyber defense programs are eligible to apply for scholarships and grants through the Department of Defense Information Assurance Scholarship Program and the Federal Cyber Service Scholarship for Service Program.
Official letter of notification for the designation was sent to the university's administration, the Wisconsin governor, members of the U.S. Congress, and appropriate congressional committees.
Federal grant to be used for cybersecurity symposium, scholarships
Continue Reading
Through dedicated faculty and support from administration, the cyber defense initiative provides a core structure whereby UW-Stout can help reduce vulnerability in our national information infrastructure. We accomplish this by a disciplined approach to course content and program guidance, communicating with industry about current cyber defense information, and by providing leadership through collaboration among students, faculty, and other institutions. We help produce outstanding graduates.
Students enrolled in majors where courses have been aligned to the CAE credential develop critical skills for addressing today's security and digital defense needs. Two programs in particular provide excellent career opportunities in various cyber defense arenas, the BS in Computer Networking and Information Technology, as well as the BS in Applied Mathematics and Computer Science - Cyber Security concentration.

As "Wisconsin's Polytechnic University," our goal is to "offer high quality, challenging academic programs that influence and respond to a changing society." Through this initiative our graduates will understand key ideas such as data analysis, scripting, fundamental security and information assurance design, cryptography, ethics and compliance, programming, digital forensics, penetration testing, and much more. Preparing our students for these demanding responsibilities is of utmost importance.

Contact us today to learn how our cyber defense initiative can help you succeed.

yuanh@uwstout.edu (Initiative Director, Dr. Holly Yuan)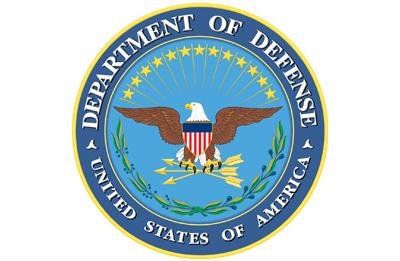 Department of Defense Cyber Scholarship Program
Do you want to pursue a challenging profession in Cybersecurity and Information Assurance?
Do you want to work for the Department of Defense and help defend our nation's cyber space?
Do you want to have your education paid for?
The University of Wisconsin Stout, a recently designated National Center of Academic Excellence in Cyber Defense, is now participating in the Department of Defense Cyber Scholarship Program.
Last year, we successfully helped our students get the DoD Cyber Scholarship, with full tuition and $25,000 stipend. Here is the opportunity for you again.
Scholarship Benefits:
An undergraduate student will be paid a stipend of $25,000 per academic year (BS degree) and a graduate student will be paid a stipend of $30,000 per academic year (MS/Ph.D. degree).
The scholarship will pay for full cost of tuition, required fees, books, and a stipend to cover room and board.
The DoD will also provide sponsors who will maintain contact with the student during the scholarship period, and who will facilitate the student's entry into internships and eventual DoD employment.
Deadline for applying is February 14, 2020
If you have any questions please contact Dr. Holly Yuan via email at yuanh@uwstout.edu
CyROC Organizational Structure