The announcement in November of a new chancellor is the top news story for 2019 at University of Wisconsin-Stout as chosen by the staff of University Communications.
Katherine P. Frank was named Nov. 26 by the UW System as the eighth leader in school history and the first female leader. Frank, who emerged from a pool of four finalists, will begin work March 1, 2020.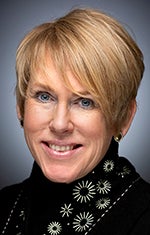 "Throughout the search process, I became increasingly impressed by the high-quality work and creative thinking exhibited by faculty, staff and students at UW-Stout, as well as the strong, reciprocal relationships among the university, community and regional partners," Frank said in a news release.
The No. 2 news story of the year is the retirement of Bob Meyer as chancellor.
Rounding out the top five are: the completion of two building renovations and continuation of another; the employment rate of recent graduates rising for the fifth straight year to 98.7%; and a $2.36 million donation by the Menard family to the Menard Center for the Study of Institutions and Innovation.
The second five stories of 2019 are: Stout University Foundation developments and major donations; an increase in first-year student enrollment; roll-out of the university's 50th undergraduate major, video production; the women's gymnastics team taking second in the nation; and the announcement of an esports program.
UW-Stout top 10 news stories for 2019
1. New chancellor: Frank is vice president of Academic Innovation and professor of English at Central Washington University in Ellensburg, Wash. She has a Ph.D. and M.A. in English from the University of Washington and a B.A. in English from Bates College in Maine.
She also has worked at universities in Indiana, Kentucky and Colorado, where she grew up. Learn more about her in a Q&A.
2. Meyer retirement, interim leaders: Meyer announced March 4 that he would retire Aug. 18 after five years as leader, including 32 years total at UW-Stout.
At a retirement reception on campus, Meyer thanked the "amazing staff and faculty, who have allowed me to share in your success and the impacts on our students. It has been an incredible privilege and honor serving as your chancellor."
Meyer took over as chancellor Aug. 16, 2014, replacing the late Chancellor Emeritus Charles W. Sorensen.
On March 11, UW System President Ray Cross named Patrick Guilfoile to serve as interim chancellor and Glendali Rodriguez as interim provost. They had been provost and associate provost, respectively.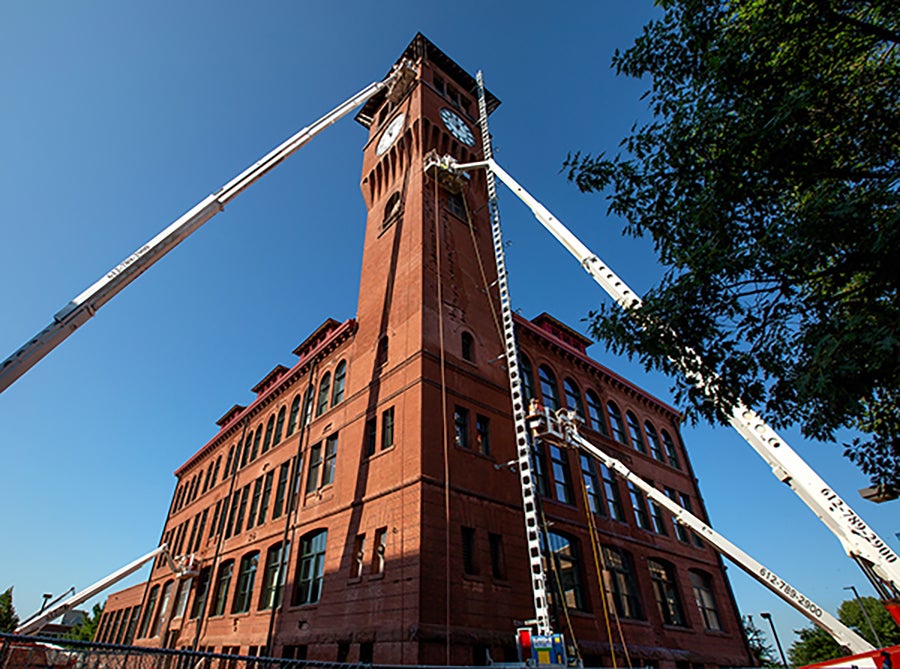 3. Three building renovations: Two buildings reopened in late summer while renovation continues on a third building. The three projects total $38 million.
Students returned to North Hall, a residence hall, after a complete renovation; and to Merle M. Price Commons after first-floor work on student service offices and exterior updates. A grand reopening was held Oct. 25.
Those projects, along with exterior renovation on Bowman Hall, began in spring 2018. Bowman Hall work stopped for the winter and will wrap up in spring 2020, including the Clock Tower and iconic quill weathervane, which was removed for refurbishing.
4. 98.7% employment rate: On March 13 the university announced that for the fifth straight year the employment and continuing education rate of recent graduates rose, from 98.2% to 98.7%.
The Annual Employment Report by the Career Services Office also found that 87% of the 2017-18 graduating class had jobs related to their major.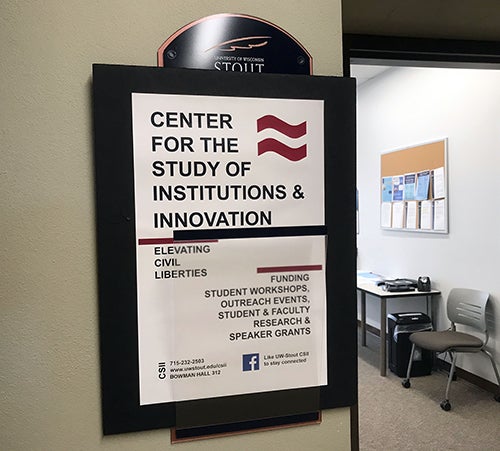 5. Menard Center donation: On Dec. 11 UW-Stout announced the $2.36 million donation from the Menard family, Wisconsin natives and owners of a Midwestern chain of home improvement stores, for a civil liberties center renamed the Menard Center for the Study of Institutions and Innovation.
The center, directed by Professor Tim Shiell, is in Bowman Hall.
"Free speech and freedom of expression are critical to the innovation and advances that have improved our lives. This center is integral to fulfilling the school's mission, and we are excited to support it," the Menard family said.
6. Foundation developments: The Stout University Foundation welcomed a new leader and reported fundraising success in 2019.
On May 1, Willie Johnson began work as vice chancellor for University Advancement and Alumni Relations, including as executive director of the Foundation, replacing Mark Parsons who retired.
The Foundation reported that its Pathways Forward comprehensive campaign reached its initial goal of $35 million and is working toward an aspirational goal of $40 million when the campaign ends June 30, 2020.
Two major donations were announced, $1 million each from alumnae Mary Ross Denison and Becky Cranston.
7. First-year enrollment: In the fall UW-Stout welcomed a first-year class of 1,479 students, up 6.7% from the previous year.
The class is the first to receive the Blue Devil Guarantee scholarship, which is being offered for fall 2020 and beyond. The first-year class for 2020 also looks strong, based on early indications.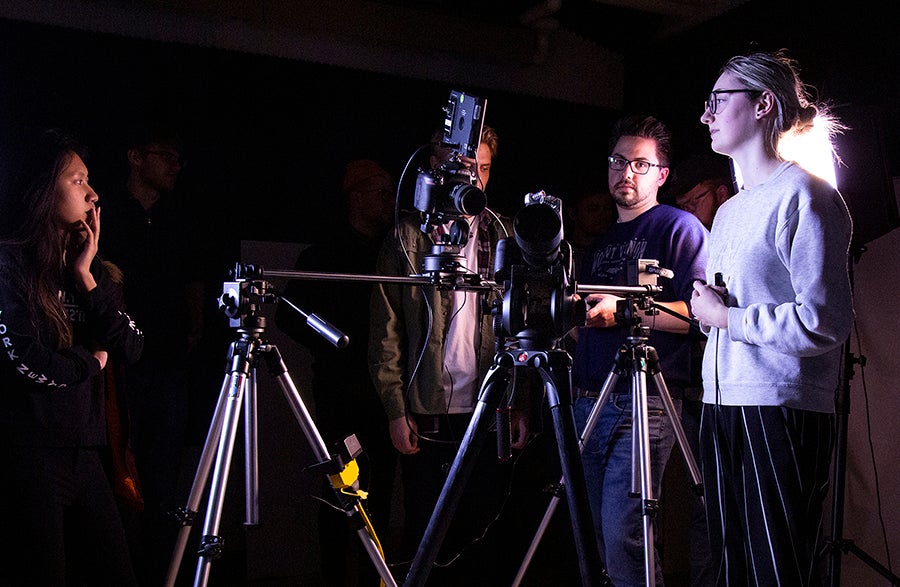 8. Fiftieth major begins: The university's 50th undergraduate program, video production, started strong in the fall with more than 60 students declaring it their major, well ahead of initial predictions.
The Bachelor of Science program is designed to meet the video needs of business and industry for practical purposes, with graduates working as content creators for a variety of project types.
9. Gymnasts second in nation: The women's gymnastics team took second in the nation at the National Collegiate Gymnastics Association meet held March 21 at UW-Oshkosh.
In addition to the highest team finish in team history, Shadae Boone won the national individual title on the vault and several other Blue Devils earned All-America honors.
10. Esports team announced: In April UW-Stout announced an esports initiative, with the goal to develop a team for fall 2020, the first in the UW System.
The electronic sports team will play video games competitively against other esports college teams across the country through the internet. UW-Stout has nationally-ranked game design and development programs and majors in computer science and computer networking.
The top 10 UW-Stout stories represent a small fraction of university news in 2019. For links to all UW-Stout news stories, go to the university news center.
###
Photos
Katherine P. Frank
Work on the exterior of UW-Stout's Bowman Hall, including the Clock Tower, began in spring 2018 and continued in 2019. After stopping for the winter, it will wrap up in spring 2020.
The Menard Center is in Bowman Hall.
Students prepare to film in a lab at UW-Stout. The university's new video production major began in the fall.