Like an eye-catching video, it hasn't taken long for the newest undergraduate major at University of Wisconsin-Stout — the school's 50th — to get the attention of students.
The new major in video production, debuting with the fall semester, already has more than 60 students enrolled. That's more than halfway to what program enrollment was predicted to be in five years.
About half of the students are first-year while the other half is made up of transfer students and students previously enrolled who switched to the new major.

"It's definitely a perfect fit for UW-Stout, and it's definitely the right time for this program," said Professor Peter Galante, the program director.
Video production is attractive as a career path because students have seen the proliferation of video in society the past two decades and are interested in developing the skillset to create those in-demand videos, Galante said.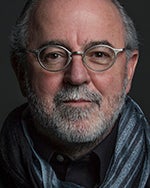 UW-Stout's program is designed to meet the video needs of business and industry for practical purposes. "You can't run a business today without video content," Galante said.
Students won't be learning how to direct or produce movies for the big screen. "The program is not designed to make you an independent filmmaker. You'll have to write a script but not a screenplay. It's not theatrical directing," said Galante, who also is a filmmaker.
Program graduates will work in video production as content creators for a variety of project types, such as advertisements, broadcast editorial, documentaries and marketing and promotional materials.
They will learn all aspects of creating professional videos with a production team, such as camera operation, lighting, audio, digital imaging, still photography, storytelling, editing, studio production, motion graphics, sound design, special effects and script writing.
Galante said those skills are especially in demand in Wisconsin. Hollywood film crews struggle to find people with production skills when they come to the state to film.
"We're job-focused," Galante said, who noted that the program is unique within the UW System and possibly the Upper Midwest.
UW-Stout has had a photography and video minor for many years and has offered photography and video classes since the 1960s. The video production program will work with the university's School of Art and Design but is based in the department of communication technologies.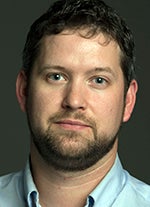 "Stout has been positioned for this major for a long time. We're definitely working with the (career-focused) Stout model," said Keif Oss, a program instructor who has worked in the industry as a senior video producer and production company owner. "We're emphasizing practical skills."
Students will get hands-on experience in studios and on location while working with professional-grade equipment and software systems, thanks in part to industry partnerships, such as with Canon.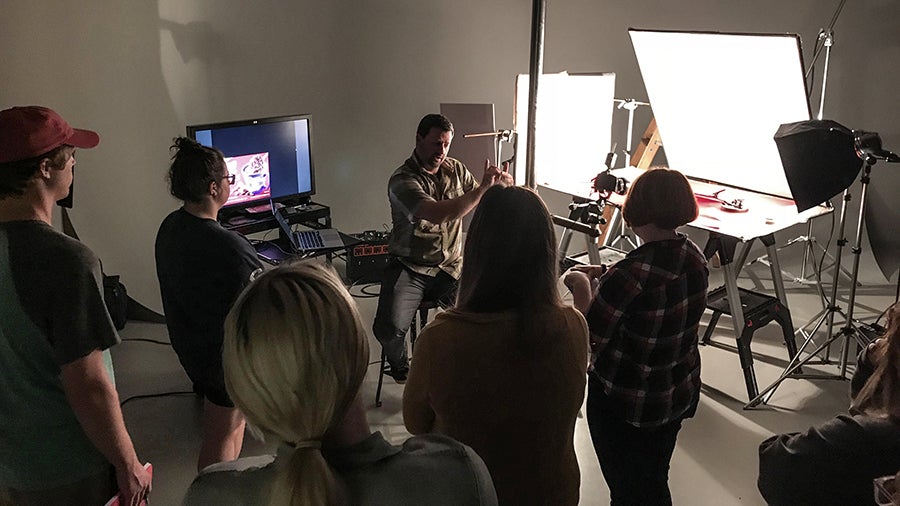 UW-Stout received more than 10 letters of support from employers and alumni who thanked the university for establishing a program that will fill a growing need for video production.
"The trends for video content are skyrocketing and, as we like to put it, it's a modern day gold rush," said Chaddix Malchow, a UW-Stout graduate and a commercial filmmaker in the Twin Cities. "Production companies and agencies alike are struggling to figure out how to compete with a brand's needs for the amount of content they're demanding."
The program was approved in fall 2018 by the UW System Board of Regents.
###
Photos
Students prepare to film in a lab at UW-Stout.
Peter Galante
Student Olivia Mayasich holds a matte box and shoulder mount for a video camera in a lab on campus.
Keif Oss
Guest speaker Chris Olson, a food photographer from Minneapolis, works with students.