The announcement of two major donations as part of a capital campaign has been named the top news story of 2018 at University of Wisconsin-Stout.
In October, gifts of $4 million by Dallas and Edith Pankowski, of Plover, and $1 million by Joe and Tina Pregont, of Janesville, were highlighted to begin the public phase of the Pathways Forward campaign. The Pankowskis' gift is the largest single donation in UW-Stout history.
The goal of Pathways Forward is to raise $35 million. With more than $32 million raised to date, Chancellor Bob Meyer has announced an "aspirational goal" of $40 million. The campaign runs through June 30, 2020.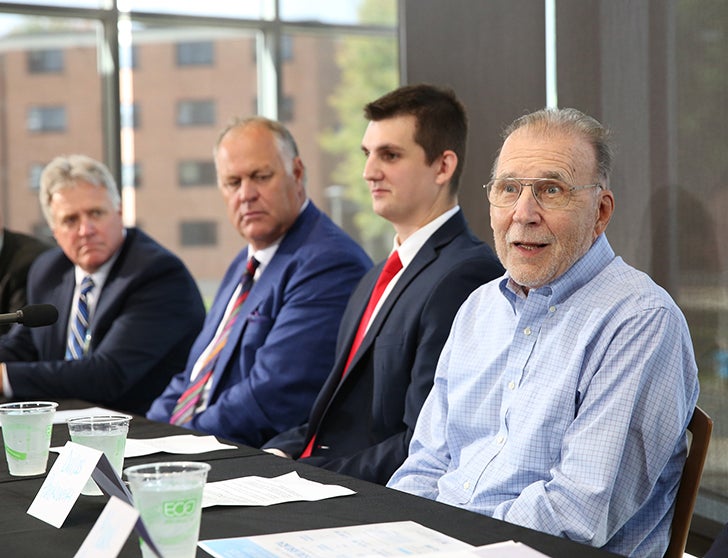 At a news conference, Meyer called the donation announcement "a really historic moment" for the university while citing the need for private funding to support goals. "We have to make sure to continue to invest in resources to keep pace and keep the student experience state-of-the-art. We want to continue to deliver a graduate who is highly sought."
The campaign has three areas of focus: student experience, learning environments and program innovation.
The No. 2 news story of the year is the death of Chancellor Emeritus Charles W. Sorensen in February. He retired in 2014 as the longest-serving leader in UW-Stout history. The university renamed Millennium Hall as Sorensen Hall in his honor and held a special ceremony in October.
Rounding out the top five stories are the new Blue Devil Guarantee scholarship, along with a record amount in scholarships awarded by Stout University Foundation; the 98.2 percent employment or continuing education rate among recent graduates; and renovation beginning on three campus buildings, including historic Bowman Hall.
The second five stories of 2018 are alumna Jill Soltau named CEO of J.C. Penney; the new university website; a record number of employers at the Fall Career Conference; a new undergraduate major in video production; and the death of Hall of Fame Coach Dwain Mintz.
1. Pathways Forward campaign: The kickoff event Sept. 14 in the Memorial Student Center featured two alumni who have had successful careers as business owners, Dallas Pankowski and Joe Pregont. The day included dedication of the Prent Packaging Laboratories; half of the Pregonts' donation went to upgrade the labs.
2. Sorensen death, Sorensen Hall: Charles W. Sorensen, 77, died Feb. 23 in Florida. As chancellor for 26 years, beginning in 1988, he oversaw many major academic and physical campus improvements. Millennium Hall, one of five buildings constructed during his tenure, was renamed Sorensen Hall over the summer and dedicated Oct. 29. The event was attended by 14 family members, including his wife Toni Poll-Sorensen.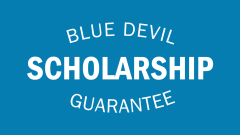 3. Blue Devil Guarantee: In September, the university announced the new  Blue Devil Guarantee, an academic-based scholarship. Most first-year students are expected to qualify automatically upon being admitted. The awards will range from $1,000 to $3,000 and are renewable for a second year. Also in September, Stout University Foundation awarded a record of more than $850,000 in scholarships to
420 students, including 16 new scholarships.
4. 98.2 percent employment rate: For the fourth year in a row, the rate of employment or continuing education increased for recent graduates, reaching 98.2 percent, up from 97.4 percent. Nearly 1,600 graduates from 2016-17 were surveyed. Almost nine out of 10 were employed in their major.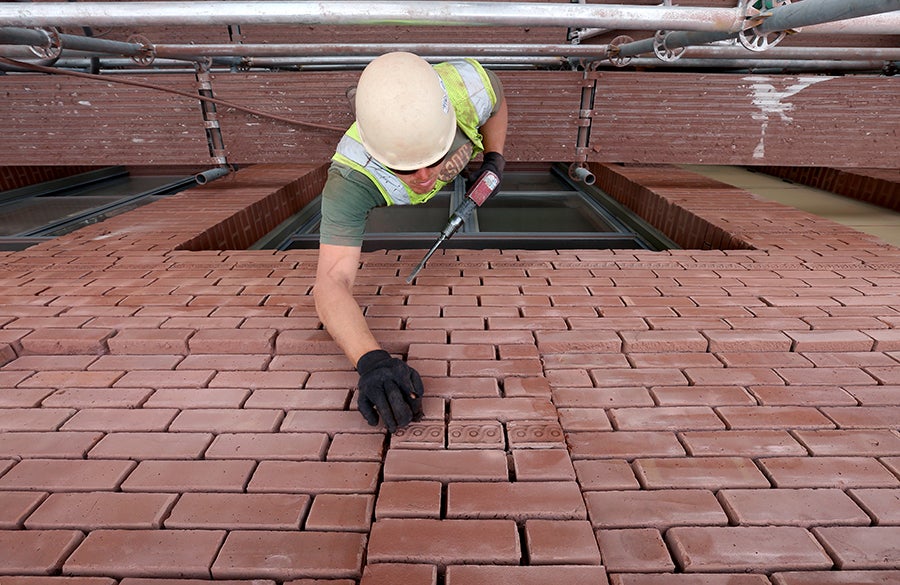 5. Three building renovations: Renovation projects totaling more than $38 million began in the spring on Bowman Hall, Merle M. Price Commons and North Hall. Built in 1897, Bowman Hall work includes brick repair, window replacement and Clock Tower improvements. Price Commons' first floor, entrances and patio are being redone. North Hall, a residence hall, is undergoing a complete interior renovation, along with two small additions and exterior changes. The projects will wrap up in 2019.
6. Alumna named J.C. Penney CEO: In October, Jill Soltau was named CEO of national retailer J.C. Penney. Soltau, who had been CEO of JOANN Stores, is a 1989 graduate of UW-Stout's retail merchandising and management program.
7. New website: On Feb. 1, the university unveiled a new website after more than two years of planning and development. The process involved migrating more than 10,000 pages to the new site, which has enhanced visual, search and other features.  
8. Record employers at career conference: With 420 employers attending, the Fall Career Conference in September hosted by the university's Career Services set a record. About 2,000 students met recruiters to learn about internships and full-time job openings.
9. New video production major: In October, the UW System Board of Regents approved a new video production major, the university's 50th undergraduate program. The program, to begin in fall 2019, will train students to meet the video needs of business and industry.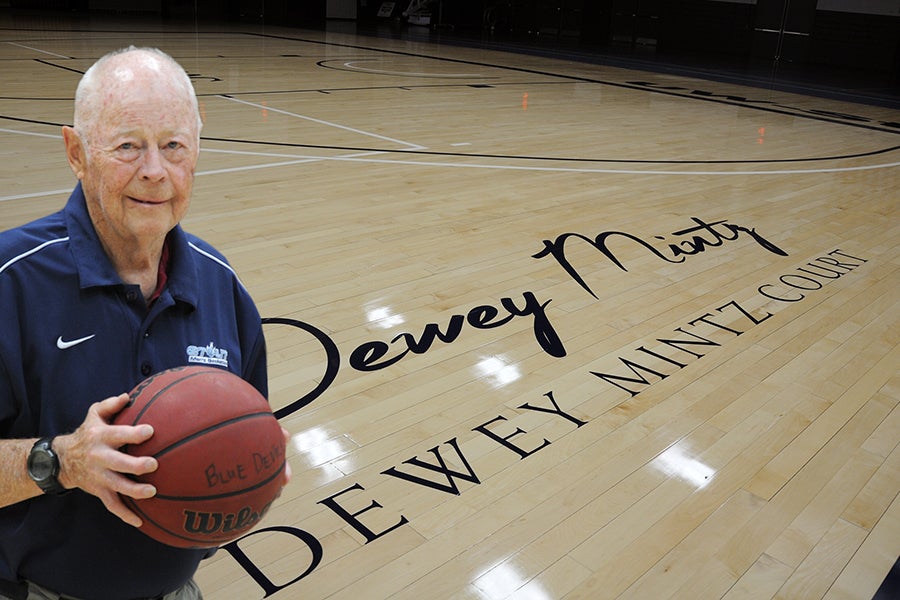 10. Death of Hall of Fame coach: As men's basketball coach for 27 years until 1989, Dwain Mintz's teams won 385 games, the most in school history. Mintz, who died Oct. 11, is a member of several halls of fame, and the court at Johnson Fieldhouse was named in his honor in 2016.
The top 10 stories represent a small fraction of university news in 2018. For links to all UW-Stout news stories, go to the university news center.
###
Photos
From left, Chancellor Bob Meyer, donor Joe Pregont, student Harrison North and donor Dallas Pankowski at the Pathways Forward news conference Sept. 14.
Charles W. Sorensen
The Blue Devil Guarantee logo
A mason works on brick repair at Bowman Hall.
Alumna Jill Soltau, the new J.C. Penney CEO.
Dwain Mintz in 2016 on the court named in his honor.