A broad-based new scholarship will help the majority of new, first-year students who choose University of Wisconsin-Stout, Chancellor Bob Meyer announced Monday, Sept. 10.
"There already were many, many great reasons for a student to attend UW-Stout, and we just added a major new one," Meyer said of the Blue Devil Guarantee, which will be offered starting with the 2019-2020 academic year.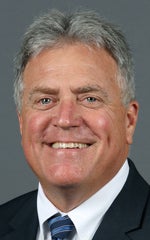 "We want to do everything we can to make attending UW-Stout affordable, and this new guaranteed scholarship program is an important piece of that effort," Meyer added.
Aaron Aure, executive director of Enrollment and Recruitment Services, said the scholarship will provide from $1,000 to $3,000 to freshmen, depending on their ACT score and grade-point average:
The $1,000 Promising Scholarship requires a 22-23 ACT or 1,100-1,150 SAT and 3.0 grade-point average

The $2,000 Polytechnic Scholarship requires a 24-25 ACT or 1,160-1,250 SAT and 3.33 GPA

The $3,000 Chancellor's Scholarship requires a 27 or above ACT or 1,260 or above SAT and 3.67 GPA
The award is renewable for a second year, providing the student maintains a GPA of 3.0 at UW-Stout and is enrolled full time.
The "guarantee" aspect of the award means if students are admitted and meet the criteria they automatically qualify, Aure said. They will not have to apply for the award.
To be eligible for the Blue Devil Guarantee, students must be admitted to UW-Stout by the first Monday in February. Applications are open for the 2019-2020 academic year.
Learn more about the scholarships here.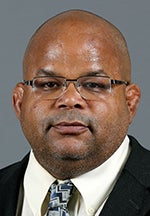 Aure said UW-Stout is excited to provide initial and ongoing financial support that could reach $6,000 per student, making it easier to pursue a four-year degree and helping ease potential postgraduate loan burdens.
"The goal of the Blue Devil Guarantee is focused on increasing college affordability," Aure said. "UW-Stout is a great value. However, increasing affordability and decreasing the burden on students and families is the main reason behind creating the scholarship."
Joel Helms, director of Admissions, noted that UW-Stout already is an affordable option, especially considering the eStout digital learning program, which provides first-year students with a laptop computer and necessary software; a textbook rental program that minimizes the cost of instructional materials; and the university's 98.2 percent employment or continuing education rate for graduates within six months of earning their degree.
The Blue Devil Guarantee is one of many scholarships offered through the university. Students who receive it still can apply for additional scholarships, Aure said.
In 2017, Stout University Foundation awarded nearly $800,000 in scholarships.
UW-Stout is Wisconsin's Polytechnic University, with a focus on applied learning, collaboration with business and industry and career outcomes.
###
Photos
Top: Bob Meyer
Bottom: Aaron Aure