UW-Stout's Office of International Education is adapting its largest event of the year – the Fall Study Abroad Fair. The fair, which has been held in the Memorial Student Center in past years, will be held virtually through Canvas.
Students, faculty and staff can join the Study Abroad Fair by enrolling in the Canvas course starting Wednesday, Sept. 9. In Canvas, they can explore study abroad options and attend the live, virtual fair on Wednesday, Sept. 23, from 9 a.m. to 10 p.m.
Resources will continue to be available in Canvas through October, and include program descriptions and details, informational videos, an application link and how to contact study abroad advisers for help.
Students requesting disability accommodations for any virtual fair events may contact Disability Services at disabilityservices@uwstout.edu or 715-232-2995 a minimum of three business days prior to the event.
Live, Virtual Fair
The virtual fair on Sept. 23 will feature partnering international universities, study abroad providers and expert and student panels. Students can "Ask an Advisor" in a Teams chat, and faculty will be available for Q&A sessions to promote their faculty-led programs.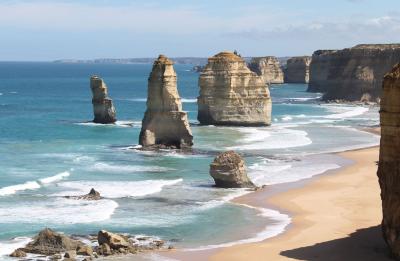 Advisers can help students with the process and with passport, visa and financing questions. The application process is open for study abroad in WinTerm, spring and summer 2021. Applications for WinTerm and spring are mostly due in October, while summer applications are generally due in March. The application process for students wanting to study abroad in fall 2021 opens on the study abroad fair day.
The fair will launch at 9 a.m., with a presentation of staff from Munich University of Applied Sciences – a longstanding and popular exchange program, particularly for students in the hotel, restaurant and tourism management and packaging programs.
Another presentation by Universidad CEU San Pablo, an exchange program in Spain, meshes well with business, computer science, construction, digital marketing, engineering, food science, graphics, ICT, packaging, science, social science supply chain management and tourism students.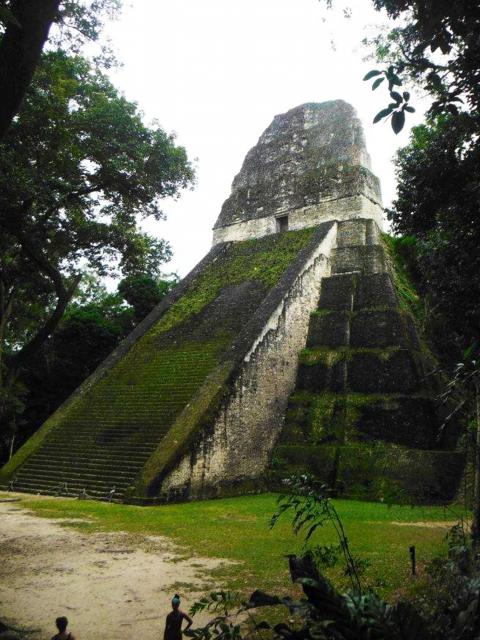 Some of the many options for students to join live sessions include a presentation by study abroad provider API at 11:30 a.m. API will present about its dozens of programs around the world that appeal to all majors.
Representatives from Belgium's Howest University – a new exchange option – will present at noon. Howest has been ranked in Princeton Review's Top 50 of game design programs, and Stout students in game design and development and other art and design majors have been particularly interested in this exciting program, Study Abroad Advisor Chela Cea said.
OIE and Career Services will present a session titled "What Can Study Abroad Do For You?" to help students understand how study abroad can be beneficial to their future. For example, many students increase their GPA upon return, tend to have higher graduation rates and higher salary earnings, explained OIE Interim Assistant Director of Study Abroad Andria Morse.
Other sessions include how students can fit study abroad into their Spanish minor or applied foreign languages minor.
"Students can join live Teams meetings with representatives and panelists in these sessions, hear firsthand about potential countries and universities where they could study and get their questions answered in real time," Cea said.
Students can even enter a scavenger hunt through the Canvas page. Micro-scholarships will be awarded on a first-come, first-served basis to students who answer all the questions in the scavenger hunt correctly and submit their answers via Qualtrics. The funds will be used towards study abroad prior to graduation.
The all-day event will run until 10 p.m. to accommodate partners in different time zones across the globe in Asia, Australia and Europe.
Discover new cultures, meet new people
"Although studying abroad in-person is not possible this fall, now is the perfect time for students to learn about their study away options and dream about where they want to go because international study will become available again," Morse said. "Study abroad is expected to resume in WinTerm and spring 2021."
Grace Pasket-Wendland, a sophomore in fashion and retail, planned to study at Korea University Sejong Campus this fall. Instead, due to COVID-19, she'll complete her fall semester at UW-Stout and is looking forward to attending Korea University in the spring. She'll complete an independent study on trend forecasting and will be just an hour away from Seoul, a trend capitol in the fashion industry.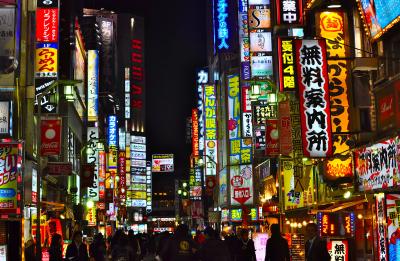 Pasket-Wendland chose Korea University because it offers events to help her become involved in and immersed in the culture. She also plans to travel to Singapore and Japan to visit friends.
"I don't want to be in my own American bubble," she said. "I really think traveling is gathering an understanding and appreciation of new cultures. It puts you in a lot of different situations. Traveling creates a more open mind. I want to grow in character and meet new people."
National Student Exchange
Students have other options for studying away, including domestically in the National Student Exchange. Students in NSE pay UW-Stout tuition at any of 150 participating universities in the U.S., its territories of Puerto Rico, Guam and the U.S. Virgin Islands and in Canada.
Cora Staber is studying through NSE at the University of Rhode Island for the 2020-2021 academic year. She is taking classes toward her degree in fashion and retail. Classes don't start until Sept. 9, but she arrived two weeks early because the university required her to quarantine.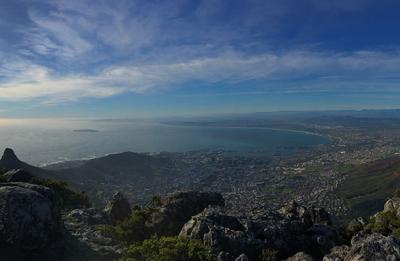 Study abroad advisers help students develop two plans in case their first choice of study becomes unavailable. Staber's Plan A is to complete the year at URI, but she also kept a Plan B in place over the summer to study at UW-Stout if COVID-19 required her to pivot.
"We advise students to develop a Plan B by enrolling in Stout courses and secure housing accommodations for the term they plan to study abroad, in the event that their study abroad program is canceled," Morse explained.
Students' safety is a top priority, and the OIE is closely monitoring the COVID-19 pandemic situation around the world. Advisers are in contact with overseas partners and receive frequent updates about precautions taken to ensure students' safety abroad.
"We have been working with Risk and Safety, the Dean of Students Office and the Provost's Office to diligently make program cancelation decisions when the situation has not been deemed safe," Morse added.
Virtual options to study internationally
Students are also able to study abroad virtually through international universities, earning credit toward their degree while connecting with faculty and peers around the world. Deon Canon is completing history credits virtually through a university in London.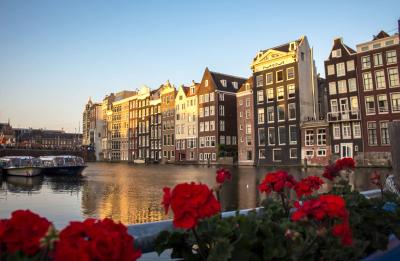 A senior double-majoring in applied social science and professional communication and emerging media, Canon wasn't sure how virtual study abroad would work. But after talking with an adviser in the United Kingdom, he thought it would be a great experience.
"Studying abroad is important as our world is slowly coming closer together and we interact with vastly different people," Canon said. "It's an amazing experience to go to another country or virtually interact with someone to make friends and network with people." 
"I would encourage students to make room in their college journey early on to plan and prepare for a life changing experience," he added. "The first step is applying, and the amazing people at the OIE will help you every single step of the way."