Thomas Knutson needed a school that was close to home. Somewhere that felt like home while he was away. That was very important to him. He found his right place at UW-Stout.
"It's a place where they take care of you," Knutson said.
Knutson's freedom to explore and create was also important to him. While at UW-Stout, he transferred in and out of three majors, searching for the right one. He finally landed on professional communication and emerging media.
"PCEM gives me a lot of control over what I do," Knutson explained. With control over the direction of his career, he plans to be a freelance photographer and journalist in the sports and music industries.
Leaving home to study abroad
Still seeking the freedom to explore, but wanting a familiar place, Knutson discovered he could study abroad in Ireland. Through the Council on International Educational Exchange, students can study in more than 40 countries. And in UW-Stout's study abroad Winterm program, students can choose from 25 cities worldwide.
"The program can take you anywhere you want to go," Knutson said. "It's only a monthlong, which is enough time to enjoy your trip but not be away from home for too long. It's cost-effective. And your credits transfer back to Stout."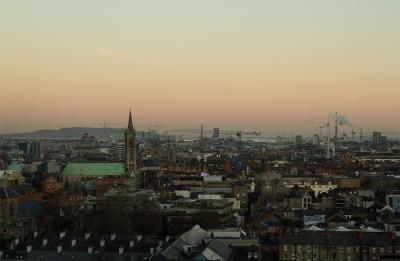 Knutson, a senior from Hastings, Minn., journeyed to Ireland on CIEE's January in Dublin program. January in Dublin invites students to experience the city and surrounding areas during their studies at Dublin City University.
Knutson chose Dublin because of his family heritage, its inviting winter weather and for its beauty and history. He came to love the liveliness of the city, with music, museums, pubs and cafes on every corner.
"Words cannot describe the history, charm and culture of this city," Knutson wrote in Soaking Up the Culture in Dublin, in the CIEE blog.
Irish culture, society and identity
Knutson took an Irish Culture, Society and Identity course, breaking down what it is to be Irish. With his class, he visited cultural landmarks like Christ Church Cathedral and Dublin Castle. He enjoyed the history aspect best and appreciated the well-documented depth of the country's past.
"Not only do you get to learn about Irish history, you get to live it too!" Knutson said.
The course also helped Knutson connect back to his roots. He learned just how many people came to the United States during the Irish Diaspora in the 1850s, the same period his family emigrated.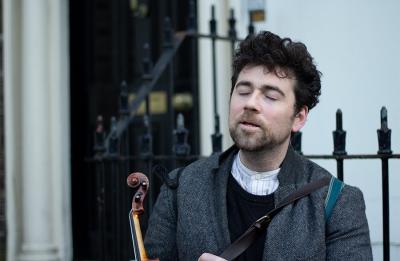 Knutson traveled to Cork, Galway and Limerick. One of his favorite experiences was his overnight trip to Belfast, a two-hour train ride from Dublin. In Belfast, Knutson went on a walking tour led by two former political prisoners.
"We heard firsthand accounts about the city during a time called the Troubles," Knutson explained, noting the period of the Irish Revolution from the 1960s to1980s. "We got to see the city from their perspective. You couldn't have learned this stuff by reading a textbook."
Similarities across the sea
Knutson was surprised by the similarities he found between Irish and Midwestern culture. He felt very comfortable with the familiarity of the people.
"I felt more connected to people in Dublin than I did when I traveled to Texas," Knutson said. "The culture in the Midwest is different than down south. But it felt the same in Ireland."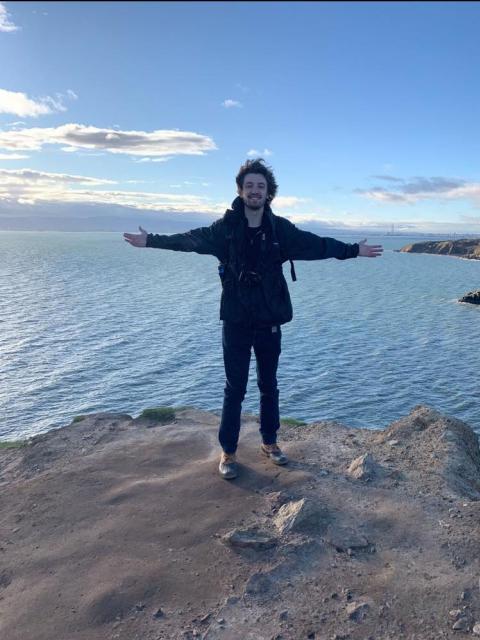 Knutson's experiences abroad have helped him with his PCEM degree too.
"PCEM is a communication major. It's about understanding people," he said. "Going off to another country, experiencing another culture, it opens your eyes. It helps you reach a broader group of people when communicating."
But this experience isn't limited to PCEM majors. Knutson would recommend studying abroad to anyone keen on adventure.
"College is an amazing time to do that. You'll never be able to travel for this price and experience all you can at any other time in your life," Knutson said.
"It's been a dream come true."