University of Wisconsin-Stout's Art and Design Week recently won the National Association of Colleges and Employers Chevron Award.
The award recognizes outstanding achievement for innovative programs in the college career services field.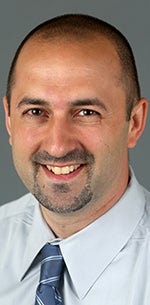 "Art and Design Week is unique to UW-Stout because it is an event that blends our polytechnic tenets and helps prepare our creative students to be successful in their professional lives after graduation," said UW-Stout Career Services Director Bryan Barts.
The award was for the 2019 Art and Design Week. The event, held virtually in March this year because of the pandemic, is a professional development opportunity for students in the six Bachelor of Fine Arts programs in the School of Art and Design. It is a collaboration between the School of Art and Design, Career Services and Stout University Foundation.
Each day features a different speaker or panel focused on professional and career-related subjects chosen collaboratively by Career Services and professors. The Stout Foundation provides some funding.
The 2019 event featured a presentation from Career Services on designing a creative resume, an alumni and professionals panel giving creative interview tips, a panel of professionals who ran their creative businesses on building a freelance career and included a portfolio review for students by professionals.
"The purpose of the week is to help art and design students be prepared to enter the workforce and network," said Career Counselor Liz Julian.
UW-Stout will receive a plaque and $1,000, which will be used to fund future Art and Design Week activities.
Julian said the award recognizes that UW-Stout is doing innovative work that is nationally recognized.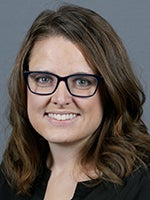 Barts agreed. "This is an amazing acknowledgment of our work and the collaboration with the School of Art and Design," he said. "Working together toward a shared goal is great, but to receive a national award recognizing it makes it even better. For our office, it means that we have done a great job at identifying a high-need area for our students and put the right structure of people, resources and thought into how to address that need. 
"For the School of Art and Design, it showcases the recognition and value of cross-campus collaboration and also leverages our campus strength across the design spectrum. For campus, in my opinion, it strengthens our identity as a unique institution in the UW System, as Wisconsin's Polytechnic University, and expands awareness of our large School of Art and Design— with the largest enrollment in the upper Midwest," Barts said.
NACE President Christopher Carlson said UW-Stout's award would be celebrated by NACE and announced to all members. NACE represents almost 10,000 four-year and two-year college members and more than 3,500 employer members. He commended UW-Stout for the superior effort that goes into the event.
Julian will be part of a virtual panel during the NACE annual conference on Monday, June 22, along with other award winners and honorable mentions.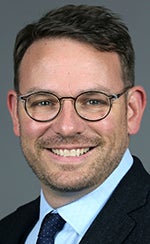 Director of the School of Art and Design Dave Beck said the school is extremely honored. He credited Julian and Career Services for overseeing and planning the event, interacting well with key stakeholders and helping build the collaborative partnership to make it a robust and popular annual event.
"What makes Art and  Design Week unique is that we aren't focused on that immediate result but instead on feedback, education and interaction with professionals in order to create networks for future opportunities," Beck said. "For instance, our portfolio reviews scheduled between professionals and students do not involve interviews, but instead they involve constructive feedback from alums and other professionals in the art and design fields. It allows our students to grow both artistically and professionally, while also expanding their professional network."
The School of Art and Design programs include entertainment design, game design and development, graphic design and interactive media, industrial design, interior design and studio art. The school also offers a Master of Fine Arts in Design.
###
Photos
Bryan Barts
Liz Julian
Dave Beck