Develop the knowledge, skills and experience to be a leader in hospitality—manage world-class hotels, resorts, and restaurants; design and coordinate premier corporate and special events; and market tourist destinations all over the world. We'll teach you to manage hospitality teams, evaluate operations and propose innovative solutions. UW-Stout's Bachelor of Science (B.S.) in Hotel, Restaurant & Tourism Management (HRTM) is designed to help you launch your successful career in executive hospitality management.
UW-Stout's Hotel, Restaurant and Tourism program has more than 100 partnerships with notable national and international hospitality businesses—a network of hospitality professionals and alumni ready to hire HRTM graduates—to help ensure you experience the internships and co-ops that will distinguish your career.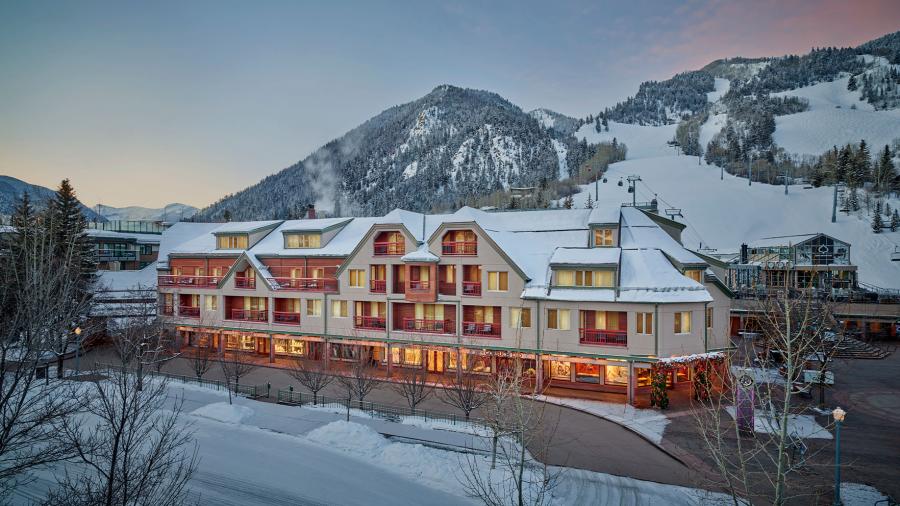 Stout's executive hospitality programs (Golf Enterprise Management; Hotel, Restaurant and Tourism Management and Real Estate Property Management) build upon a core set of courses that provide a flexible, diversified foundation to pursue a specialized hospitality field of study. Our HRTM curriculum was recently enhanced with the input of industry and alumni feedback to further emphasize customer analytics, revenue management, competitive pricing, and organizational development.
Online Program Flexibility
If you're committed to living or working outside of the area, our online B.S. Hotel, Restaurant & Tourism Management program is an ideal option. Our unique distance learning program will prepare you to be a creative and responsible manager ready to adapt to a wide variety of situations in today's rapidly changing industry.
"My Stout online experience has really helped me. It makes it easier for me to work and dedicate time for my classes after work. I am lucky to be able to study at home and in the office. And it worked out that I could complete my co-op at my job. This degree will give me better chances to get a high-level job in a hospitality organization."          

~ Daniel Jokinen, Online Student
Scholarship Support
HRTM Alumni Scholarship for New Students
Alumni of the HRTM program have established this scholarship in honor of Professor Philip H. McGuirk. This award is available for all freshmen and new students to the HRTM program.
"After 41 years of working at UW-Stout in the HRTM program I wanted to do something nice for incoming freshman students. My love for the students, faculty and UW-Stout is as strong today as it was 40 years ago. The students in all my classes were awesome."

- Prof. Philip H. McGuirk
HRTM Alumni Scholarship for New Students Eligibility
The HRTM Alumni Scholarship for New Students is a $1,000 one-year, non-renewable scholarship.  Thirty scholarship awards are available for new entering students pursuing a major in Hotel, Restaurant & Tourism Management. No additional scholarship application is required, you will be automatically eligible if you meet these criteria:
Incoming first-year OR Transfer student, transferring from an accredited college

Enrolled as a full-time, degree-seeking student for fall semester in the Hotel, Restaurant & Tourism Management program

Cumulative GPA of 2.5 or higher from the most recent school attended

Both on-campus and online/customized instruction students are

eligible
Additional HRTM Scholarships
There are numerous scholarships available for students majoring in Hotel, Restaurant and Tourism Management. Eligibility requirements vary, but awards are available regardless of financial need. For consideration, you must submit a Stout University Foundation Scholarship application - with a single application, you'll be considered for every Foundation scholarship for which you qualify.
All-Inclusive Tuition Model
UW-Stout's Customized Instruction (CI) programs are designed for adult learners and offer an all-inclusive tuition model. All universities present their total costs differently, so if you're comparing UW-Stout's online CI tuition to our competitors, keep in mind:
Customized instruction tuition rate includes the textbook rental fee.
No additional university-based semester or technology fees
Same CI tuition rate for for in-state, out-of-state, and international students.
Online Program Value
100% online courses for working professionals
Full-time program director and expert faculty
Online faculty advisor
Adult Student Services adviser
Reliable course offerings, sequences and matrices to help you plan ahead
Stackable courses/programs (applicable to other programs)
APPLICATION AND TRANSFER INFORMATION
Application
To apply for the on-campus or online B.S. in Hotel, Restaurant and Tourism Management, you need to apply to UW-Stout.
Financial Aid
Students who are attending another institution, but are planning to receive their degree from UW-Stout, may be eligible to receive aid from UW‐Stout. In these cases, UW‐Stout is considered the Home Institution and the other campus is considered the Visiting Institution.
Transfer Students
Note: When filling out the application form, be sure to make a note in the student comment section that you intend to apply to the "online program." 
Mission & Objectives
Mission
The primary mission of the Hotel, Restaurant, and Tourism Management program is to remain a leading educational provider of hospitality management candidates. This will be achieved by strategically planning and implementing educational resources that generate graduates who are exposed to a diverse curriculum that encompasses general studies; fundamentals of business administration; and professional courses in hotel administration, restaurant operations, and tourism management.
Objectives
Offer a program of study with the aim of developing the financial, operational and organizational skills for future managers in the hospitality industry.
To prepare students for entry-level management positions in the hospitality and tourism industry.
To assist students in the development of managerial, financial, computer, and technical skills that are needed to be successful in the hospitality industry.
To use strategies for managing diverse multicultural workplaces.
To comprehend and articulate written and oral communication through employee and guest relations.
Learning Outcomes
The student learning objectives for the Hotel, Restaurant, and Tourism Management program and approved by the University are:
Analyze major trends and leadership practices in hotel, restaurant and tourism-related enterprises.
Apply accounting, human resource (including both gender and diversity), marketing and management skills to exceed the objectives of hospitality organizations in the operation of their business.
Develop and apply strategies for attracting new guests while retaining existing guests.
Prepare and analyze budgets and financial statements to maximize the profits of hospitality businesses.
Apply the principles of property maintenance and risk management to preserve and enhance the value of hospitality properties.
Develop and enforce operating procedures to ensure hospitality properties are generating maximum sales and profits all while acting in an ethical manner.
Integrate the knowledge and skills obtained in the courses in the hotel, restaurant and tourism management curriculum through practical leadership experiences in the hospitality industry.
Career Opportunities
Entry Positions
The number and variety of companies recruiting graduates continue to increase. Most corporations or companies place graduates in management positions. The amount of training that a new manager will receive is dependent on the complexity of the organization and on the skills of the individual. Other graduates may elect to pursue sales careers or become entrepreneurs. Your success is based on your ability.
The average starting salary of the 2011-18 graduate was between $37,000 - $52,000 based on training position and job secured. As you advance within a hospitality and tourism company, your salary will increase depending on the level of responsibility. Many of our graduates have become general and executive directors of large corporations and are managing millions of dollars.
Companies where graduates hold leadership positions:
Recruiting Sites:
Other Sites:
Program Advisory Committee
Industry Representatives
| | | | |
| --- | --- | --- | --- |
| Ai | Asakura | International Sales Executive | Hilton |
| James | Condon | Guest Service Manager | InterContinental Hotels Group (IHG) |
| Rana | Connors | Front Desk & Guest Services Manager | Lodge Kohler |
| David | Crabtree |   | Jimmy Buffett's Margaritaville Restaurants |
| Pete  | Foster | President                                                  | Wismin Hospitality / Eastside Hospitality  |
| Haley | Gales | Regional Director of People & Culture | Graduate Hotels |
| Steve | Green | Principal Sales Specialist – Emerging Innovations |  IDeas/SAS Softwate MSP |
| Pete  | Hayda | Managing Director, Sales and Marketing | Little Nell Hotel Group |
| Lee | Kerfoot | Vice President  | HREC - Hospitality Real Estate Counselors |
| Bryan  | McBroom | Food & Beverage Manager | Delaware North Sportservice |
| Terri  | Mertz | Regional Director/AMER Revenue Management | IHG - Hospitality Real Estate Counselors |
| Garth  | Peterson  | Managing Director | IDeas/SAS Software MSP |
| Doug | Rohde | President                                                  | LHR Hotel Managment |
| Randy  | Ruder | General Manager and Chairman of  CMAA   | Beachpoint Club |
| Amy  | Shahin | Director of Sales & Marketing  | JW Marriott Mall of America  |
| Paul | Sheehan | Director Industrial Sales|Burke|Foodservice;  UW-Stout Graduate | Hormel Foods |
| Scott  | Stuckey | General Manager | Omni Hotels Louisville, KY |
| David | Weber | Vice President Foodservice Sales; UW-Stout Graduate | Hormel Foods |
| Michael | Wilson | Director of Conventions & Meeting Planning | American Veterinary Medical Association |
| Samantha | Ziwicki | Corporate Relations | Minnesota Vikings |
School of Hospitality Leadership Representatives
| | | | |
| --- | --- | --- | --- |
| Carole Jean  | Baier | HRTM Program Associate | UW-Stout |
| Jay | Jones | Assistant Professor | UW-Stout  |
| Eric | Brey | Professor/Department Chair | UW-Stout  |
| Kristal | Gerdes | Associate Professor/Dept Chair | UW-Stout  |
| Betsy | Pudliner | Associate Professor | UW-Stout |
| Gindy | Neidermyer | Interim CSTEMM Dean  | UW-Stout |
| John | Sobota | Lecturer/HRTM Program Director | UW-Stout |
Student Representatives
| | | | |
| --- | --- | --- | --- |
| Bailey | Jacque | HRTM Student   | UW-Stout Student |
| Grace  | Rucker | HRTM Student | UW-Stout Student |
| George | Gray | HRTM Student   | UW-Stout Student |
| Claire | Henneman | HRTM Student | UW-Stout Student |
| Samantha | Micoley | HRTM Student | UW-Stout Student |
B.S. Hotel, Restaurant & Tourism Management
Learn More