Here at UW-Stout's Career Services, our mission is to educate, engage, and empower students and alumni in navigating career and professional development through employer and faculty/staff partnerships. 
At Career Services, we know helping your student make sense of the college experience and positioning them to be successful is a daunting challenge. Being Wisconsin's Polytechnic, we want to give you some practical tips you can take to help make that happen. 
5 Simple Tips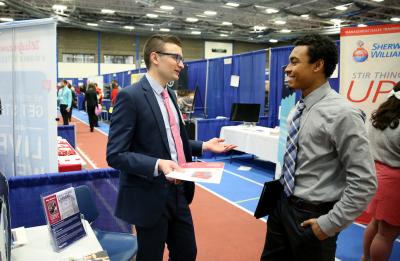 You can also be a resource for us. Ask your company or organization to share opportunities with us so we can promote Co-op or employment opportunities for other Stout students.   
Good luck, and if you need more information, visit our Parent & Families webpage.