University of Wisconsin-Stout apparel design and development teams placed second and third in the 2019 Advanced Textiles Student Design Competition in Orlando, Fla.
The Advanced Textile Products and Narrow Fabrics Institute, a division of the Industrial Fabrics Association International, selected the winners recently at the IFAI Expo.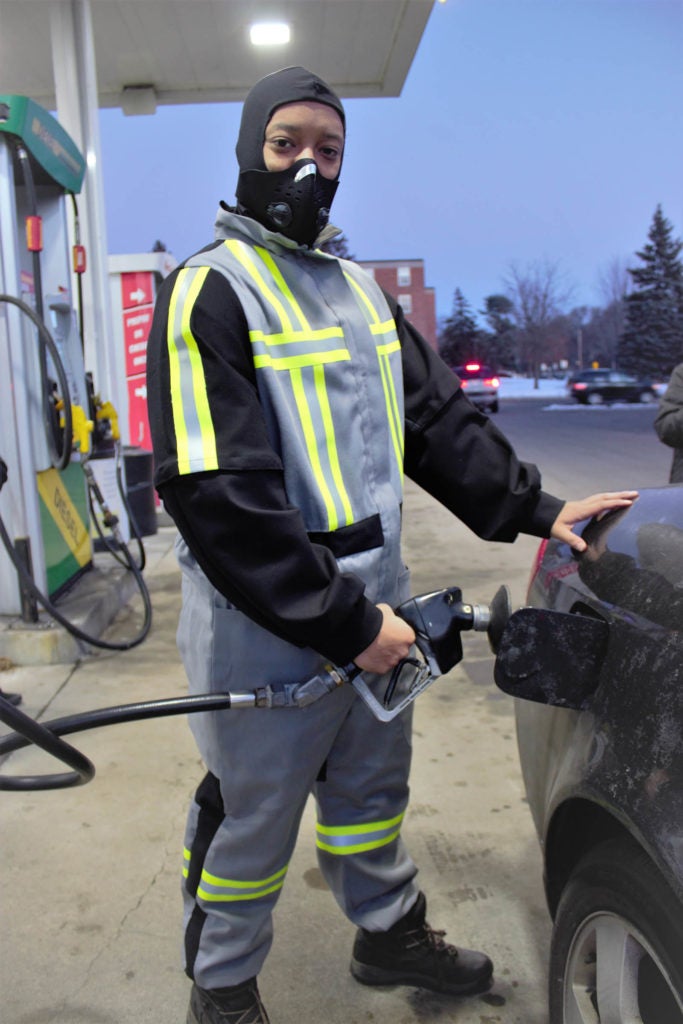 The team of students Marina Lee, of Madison, and sisters Farah and Fatima Alfaryruz, of Saudi Arabia, garnered second place for their project called the Hamayh Suit. The garment, which was designed with safety, comfort/ease and functionality in mind, was developed for gas-filling attendants and gas pipeline workers who encounter some of the most hazardous and harshest work environments.
The students created the design for their Apparel Functional Design and Development class.
In an interview last year, Farah Alfayruz said Hamayh means protection. The suit was also designed for warmer climates with removable sleeves when workers are on break. The clothing could be used where there are wildfires.
Third place went to the UW-Stout team of Jessalyn Bennett, of Johnsburg, Ill., Susanna Bordelon, of Cross Plains, and Cecily Ripley, of River Falls, for their project, an antimalaria dress. The garment features portability, nonchemical mosquito repellency and accessibility for mothers to breast-feed.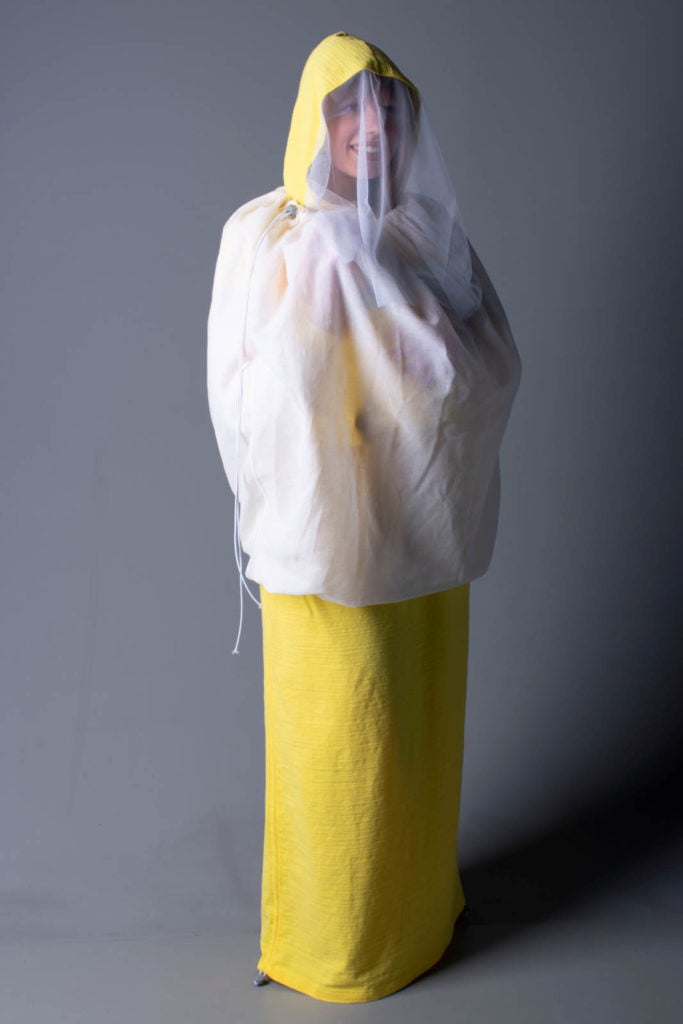 The student design challenge was to use textiles as a major component to design aerospace, medical, military, safety/protective or other wearable and nonwearable textile technology applications.
IFAI Expo is North America's largest specialty, industrial and advanced textile event, hosting more than 325 exhibiting companies and more than 4,400 participants from 64 countries.
IFAI is the largest worldwide association for the industrial, specialty and advanced textile industries, with members in more than 60 countries.
First place went to the University of Minnesota student team of Ian Harris, Warda Moosa and Mary Xiong for their emergency avalanche transceiver garment. The project was developed as a possible main shell layer used by skiers and snowboarders in the back country that would provide an all-in-one solution as an avalanche beacon harness and jacket.
UW-Stout is Wisconsin's Polytechnic University, with a focus on applied learning, collaboration with business and industry, and career outcomes.
###
Photos
The Hamayh Suit designed by UW-Stout students.
An antimalaria dress designed by UW-Stout students