Theater, fashion, art, film, music, comedy — all that and more are part of UW-Stout's annual Family Weekend scheduled Friday and Saturday, April 12-13.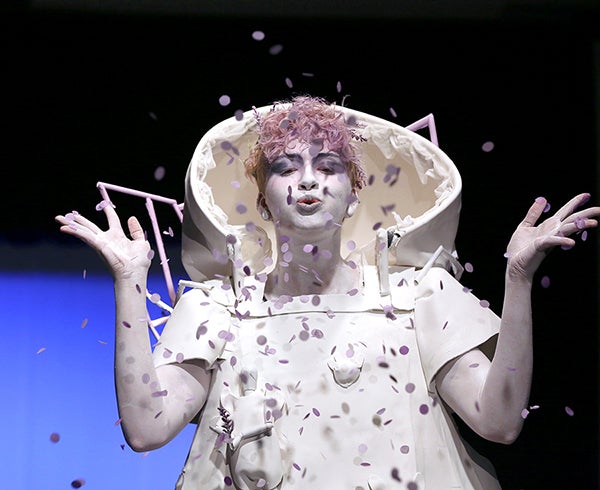 The weekend is designed to bring students' families to campus. Most of the nearly 20 events and activities are free, and all are open to the public.
More than 2,600 people attended 2018 Family Weekend events, according to the university's Involvement Center, which coordinates the weekend.
Families planning to attend should register in advance at the website or when they arrive at the check-in and registration table in the Memorial Student Center. Registration is free.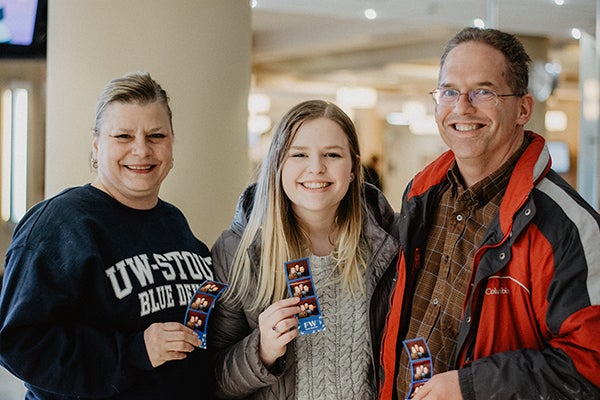 Highlights of the weekend include:
Three performances of the University Theatre play "Picasso at the Lapin Agile," in historic Harvey Hall Theatre. Tickets are $15.
The annual Fashion Without Fabric show on Saturday night. Tickets typically sell out. The runway show features about 100 unique designs — made of anything but traditional fabric — by nearly 200 School of Art and Design students.

A student drawing exhibition Friday night at the Mabel Tainter Center for the Arts.

Comedian and mind reader Eric Dittelman on Friday night.

A fun run/walk on Saturday morning.

Live music Saturday afternoon outside the Memorial Student Center.
Other events and activities include Foodie Bingo, a family photo booth, trivia contest, 4:51 Short Film Festival and Exhibition, Stout Secrets tour, Mabel Tainter tour, bean bag tournament and Monster Drawing Rally.
The UW-Stout Escape Room is sold out for the weekend.
###
Photos
Charlie Peavey models "Tranquility" during the 2018 Fashion Without Fabric show at UW-Stout.
UW-Stout student Sydney Turner visited the photo booth with her parents, Teresa and Scott, during 2018 Family Weekend.