The graphic design and interactive media program at University of Wisconsin-Stout has been ranked No. 1 in the state among public universities.
Animation Career Review, an industry organization from San Francisco, recently named the top five graphic design programs in the state. UW-Stout was No. 2 overall in Wisconsin and No. 1 among public colleges and universities, including the UW System.
UW-Stout's program features "hands-on learning experiences, faculty who are practicing designers with diverse experiences and high standards, and a progressive curriculum," Animation Career Review said.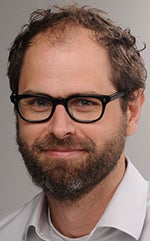 The program has been graduating graphic designers for more than 30 years, said Associate Professor Alex DeArmond, director of the Bachelor of Fine Arts major.
"Our graduates have gone on to be creative leaders both regionally and nationally," DeArmond said. "Animation Career Review's finding confirms what we've known for many years. Our program is a regional leader in design education, uniquely positioned to equip our students with the skills, thinking and context to succeed in their careers."
"We are extremely proud of what our students achieve, and this ranking is a reflection of our commitment to their success," DeArmond added.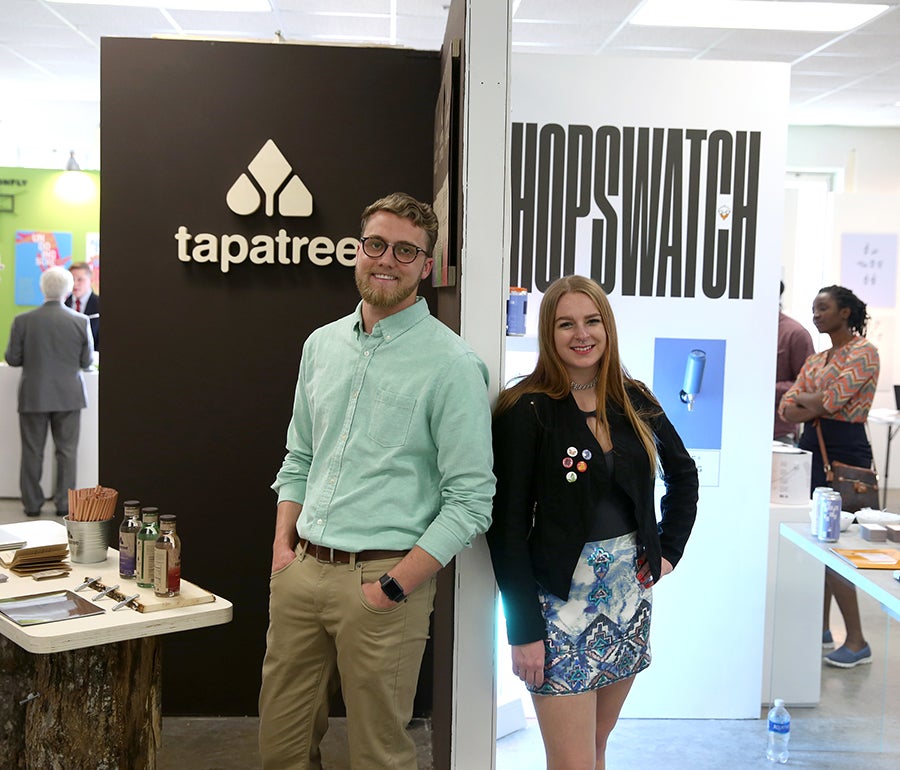 Nate Killam, a 2017 graduate who grew up in Northfield, Minn., said the program prepared him well for his profession. He is a designer for Cue, a brand design firm in Minneapolis.
"I feel like Stout's program has set me up for a really good career. Stout required me to have internships and real-world experience, and there were a variety of classes and great professors. So far my career is going really well, and I owe it pretty much all to Stout," he said.
A 1991 graduate, Todd Paulson, is co-owner of the creative agency Knock, one of the fastest-growing private companies in the Twin Cities. Knock works with brands such as Target, Levi's and Perry Ellis. Paulson said the professors at UW-Stout "created a foundation for love of typography and creative exploration."
Anna Haggerty, a 2017 graduate from Oronoco, Minn., landed a job with L'Oreal in New York not long after graduating. "Everything Stout provided helped me prepare for this," she said, noting that her education included a strong foundation in design principles.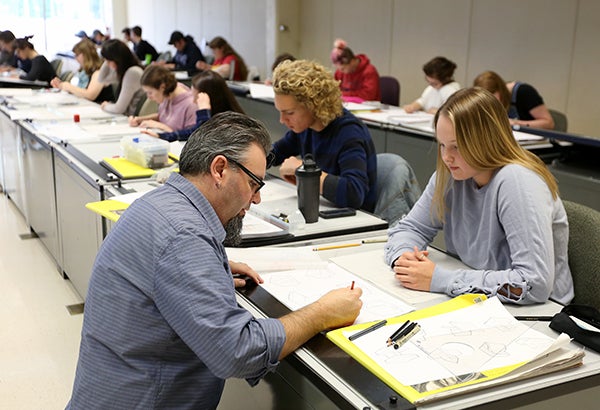 In the most recent university employment report, 100 percent of graphic design and interactive media graduates had jobs or were continuing their education within one year of earning their degree. Their average starting salary was $42,000.
Dave Beck, director of the School of Art and Design, said the Animation Career Review ranking is not surprising.
"Our program is not only the largest public program of its kind in the state but also has an extremely accomplished group of faculty, students and alumni who understand the value of what great design can do to transform our world," Beck said. "They design not only with a unique voice but with a purpose as well, and I believe that is what allows them to stand out from the crowd as leaders in their field."
Other ACR program rankings
Along with graphic design, new rankings by Animation Career Review included game design. UW-Stout's game design and development program was named No. 1 in  Wisconsin, No. 5 in the Midwest, No. 14 nationally among public schools and No. 33 nationally overall. More than 140 schools were part of the survey.
Previously this year, the organization ranked the university's animation concentration, part of the entertainment design program, No. 1 in Wisconsin, No. 12 in the Midwest and No. 18 nationally among public schools. More than 200 schools were surveyed.
In compiling the rankings, Animation Career Review considered various factors, including academic reputation, program breadth and depth, value and employment.
UW-Stout's School of Art and Design has about 1,000 students in six undergraduate and one graduate program.
###
Photos
Alex DeArmond
Graphic design and interactive media majors Mike Guite and Anna Haggerty display their senior projects in 2017. Guite works for the Ultra Creative agency in Minneapolis. Haggerty works for L'Oreal in New York.
Instructor Joshua Wilichowski talks with a student in the Design Drawing and Concept Visualization class at UW-Stout.