University of Wisconsin-Stout's Fall Career Conference is offering students and employers the best of both worlds, in-person and virtual recruitment opportunities.
"We recognize there is no replacement for face-to-face in-person connections between employers and students, and they value that," said Career Services Director Bryan Barts. "We recognize there were a lot of companies that had a lot of success recruiting virtually during the pandemic and may want to continue to do so. To give the best opportunities to students, we want to make sure both the students and employers had their pick."
The Fall Career Conference is scheduled from Monday, Sept. 27, to Friday, Oct. 1. More than 260 employers plan to attend.
Seven in-person fairs addressing specific industries will take place in the Memorial Student Center, 302 10th Ave. E. They include:
On Friday, Oct 1, a virtual career fair from 10 a.m. to 2 p.m. is open to all majors.
Last fall and this spring the career conferences were held virtually because of the COVID-19 pandemic.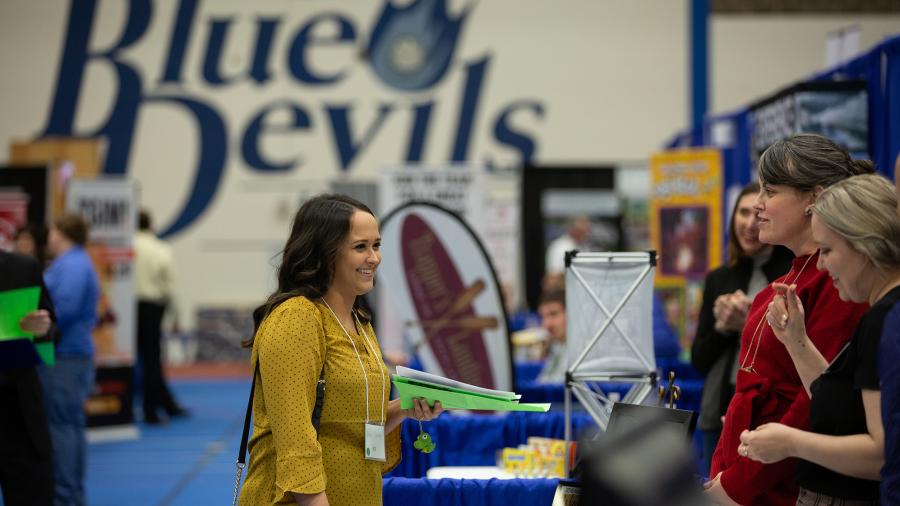 "The advantage of a hybrid event is it caters to students' strengths," Barts said. Some students thrive and prefer face-to-face meetings. Others may prefer virtual events.
"For employers, the virtual delivery also reduces barriers presented by the companies' geographic location," Barts said.
Employers looking forward to event
Juan Ramirez, regional marketing support for Fastenal, a supply chain solutions company based in Winona, Minn., said Fastenal is excited to attend the conference and share career opportunities.
"We know UW-Stout is a phenomenal university that is dedicated to providing students hands-on experiences that are relevant to real life," Ramirez said. "It's about building relationships with the university and students so we can grow as well."
Heather Kretz, employee and organizational development manager at the Eau Claire-based construction firm Market and Johnson, said more than 50 of the company's employees are UW-Stout alumni.
"I can tell you our team looks forward to UW-Stout's Career Conference every year," Kretz said. "It tends to be where we find our future leaders."
She is excited to get back to an in-person conference.
"You just can't replace that in-person conversation and having students in front of you and seeing the excitement in their faces," Kretz said.
Handshake platform
New this year is Handshake, UW-Stout's primary recruitment and career event management tool.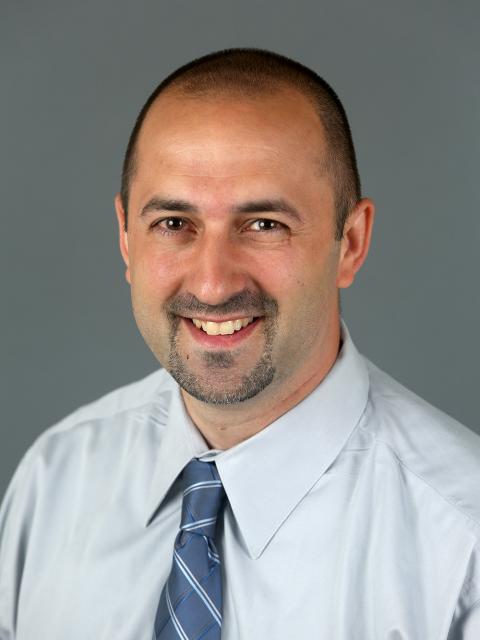 Handshake is an online college-to-career platform that gives students access to more than 650,000 employers, thousands of positions and hundreds of networking and education events. It is used by more than 1,200 universities across the county.
It provides personalized job recommendations based on students' majors, interests and more. It also provides a blog with topics from remote hiring to life after graduation, interviewing and offer negotiations, best places to work and top companies to follow. Students can also message peers on the platform.
"Handshake is the number one recruitment platform used by employers in the country," Barts said. "It is used by all Fortune 500 companies."
Other opportunities
UW-Stout also offers Employer in Residence that gives employer partners greater access, branding visibility and engagement with students as well as a Career Services Partnership Program for employers.
The UW System is offering Virtual Career Treks Wednesdays at noon on Zoom to help students learn about companies and what they might be looking for in candidates.
The 2021-22 Employment Guide features Career Services programs, career readiness and networking tips, job document samples and more.