University of Wisconsin-Stout international student and sophomore Nilu Umarova completed a Cooperative Education internship at the Milwaukee Country Club this summer and already was touching base with employers about another one next summer at the university's Fall Career Conference.
At her internship, Umarova, who is majoring in hotel, restaurant and tourism management, learned about many different aspects of managing the country club.
"One week I worked the kitchen, the next week the pool, another week the tennis courts and another week the golf course," said Umarova, a Tajikistan native, who graduated from Menomonie High School in May 2018 through the Future Leaders Exchange Program, where high school students from Europe and Eurasia receive scholarships to spend an academic year in the U.S.
"I worked both the back and front of the house," Umarova said. "I had never been a server before. I was serving a wine. I didn't know what wine went into which glass. I put red wine into a white wine glass of the president of the club. I was embarrassed. He taught me the right wine glass. I learned it right away. He told me I had great potential."
Two scholarships from the Stout University Foundation helped Umarova continue her education at UW-Stout. She received a Club Managers Association of America scholarship and the Philip H. McGuirk scholarship. McGuirk has been teaching at UW-Stout since 1979 in the School of Hospitality Leadership.
Umarova encouraged other students to seek co-op internships early, noting the fall and spring career conferences can help to find those opportunities. "The career fair is so important for students," she noted. "Recruiters are looking for us. Internships are so important because they give you so much experience to be good in your industry."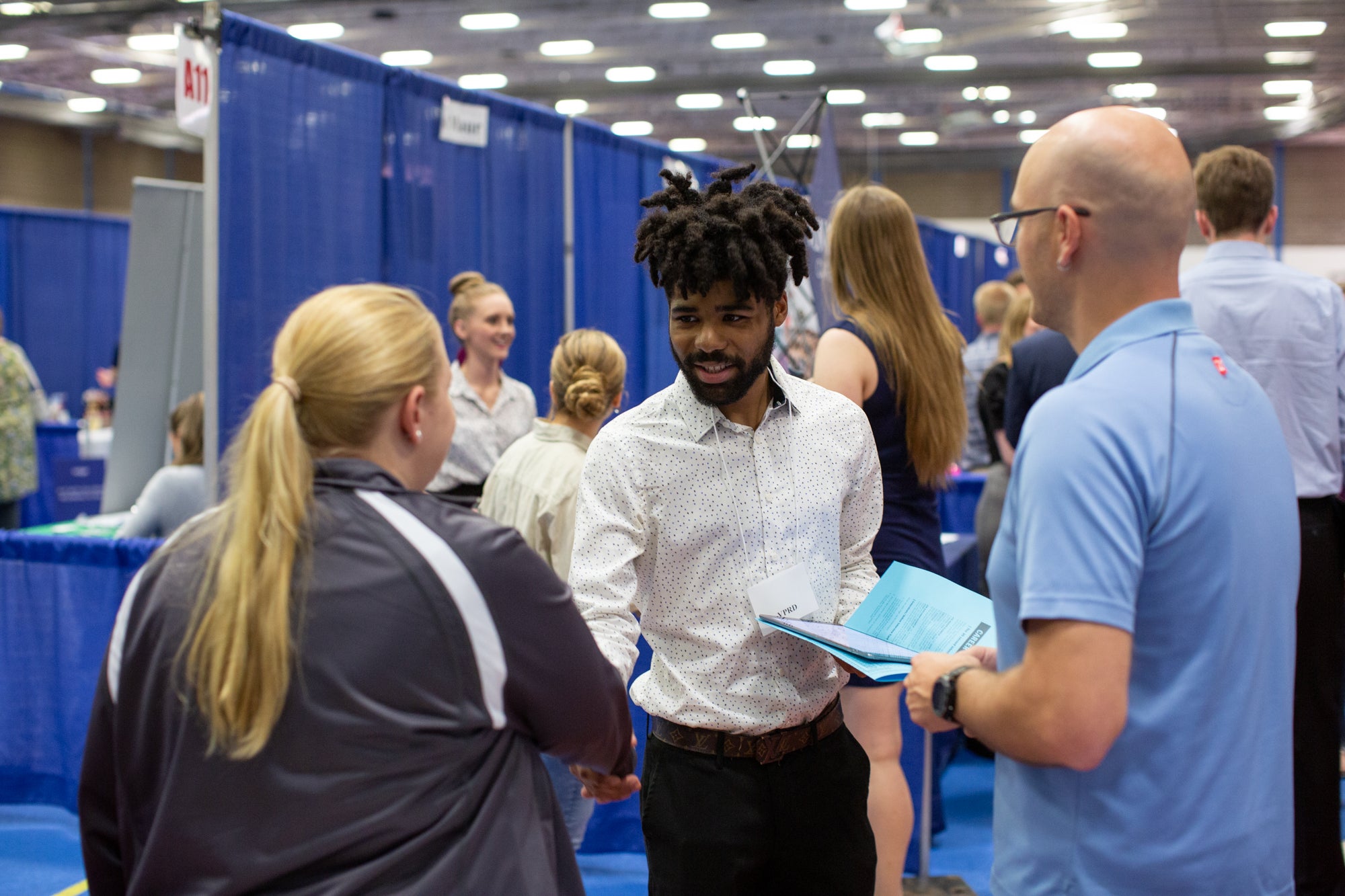 Umarova also volunteered to help at the Fall Career Conference. Meeting employers and guiding them to their booths provided her an opportunity to meet more of the employers. "It boosts your confidence," she said. "They are very welcoming. You're doing more networking."
The Fall Career Conference held Sept. 24-25 had over 415 employers participating and 2,0000 students attend, said UW-Stout Director of Career Services Bryan Barts. This fall there were 70 new employers at the career fair.
The co-op program has provided 37 years of value to students and employers. In 1982, Bob Dahlke, director of the Placement Office, convinced the Chancellor's Council to start the Cooperative Education program.
Over the past 37 years, there have been nearly 22,500 co-op enrollments, 1,058 in 2017-18, supporting UW-Stout's polytechnic designation by providing students the opportunity to experience an active and applied focus on learning in their professional field.
Students receive academic credit for paid positions related to their majors. All undergraduate and graduate majors offer Cooperative Education programs. It has grown to be one of the largest programs in the country and the largest in Wisconsin with about 578 employers providing job sites.
Co-op students report feeling more confident in their professional abilities and gain an increased understanding of workplace expectations.
"It's a real experience that has value and meaning to a student and an employer," Barts said. "Students find value in what they are doing in their education and learn how it applies to their future."
Under the program, students must work in paid positions for a minimum of 320 hours per term. Many students choose to take part in more than one co-op. During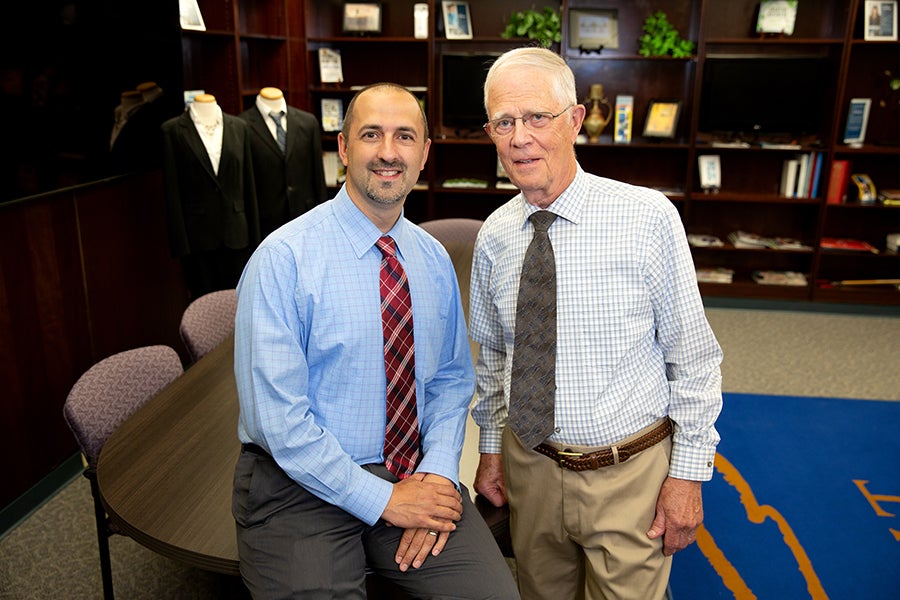 2017-18, the average hourly wage for co-op enrollments was $15.52.
Bethany Henthorn, Cooperative Education coordinator, said co-ops are a triple win — for employers, students and keeping the university on the pulse of industry needs. Industry and university relationships are built and strengthened, often resulting in financial and equipment support.
"I always tell students the co-op program is our secret sauce," Henthorn said. "This is the experience that is going to make them highly employable. We want the co-op experience to springboard them into their professional careers."
In the university's most recent Career Services annual report, 98.7% of UW-Stout graduates had jobs or were furthering their education within a year.
Henthorn noted the co-op program helps support those outcomes. "When you have a UW-Stout graduate who has participated in co-op, they are ready to work," she noted.
Barts expects to see the program expand. "I see it happening more as parents and students look for clear evidence of the value of higher education and how it translates and prepares graduates for the workplace," he said.
The Spring Career Conference is Tuesday, March 3, and Wednesday, March 4.
UW-Stout is Wisconsin's Polytechnic University, with a focus on applied learning, collaboration with business and industry, and career outcomes.
###
Photos
Over 415 employers and 2000 students attended UW-Stout's Fall Career Conference.
Bryan Barts, director of Career Services, at left, with Bob Dahlke, former director and the driving force behind the creation of UW-Stout's co-op program.