High school students interested in the culinary fields are going to see if they can stand the heat in Recipe for Excellence, an "Iron Chef"-style contest at University of Wisconsin-Stout.
The contest will be held Thursday, Feb. 13, in the Great Hall of the Memorial Student Center. A total of 14 students, in teams of two, will cook from 9:15 a.m. to 12:30 p.m. in staggered starts. Awards are at 1 p.m.
The event is open to the public, with a spectator viewing area available.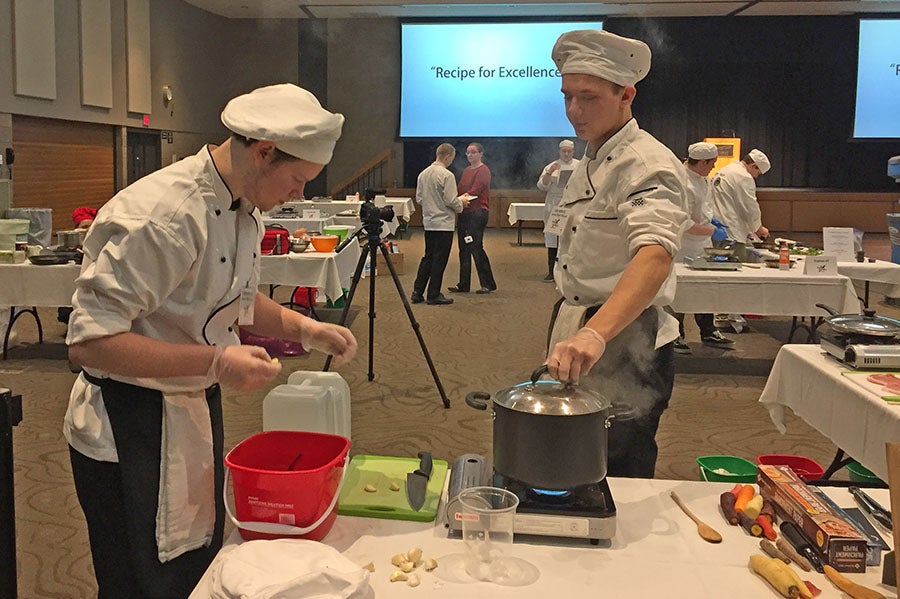 Similar to the Food Network's "Iron Chef" television cooking show, student chefs will have a set amount of time, 60 minutes, to prepare two identical pork entrees and side dishes on butane burners. One entrée will be for taste-testing by judges and one for display.
Along with taste, students' efforts will be judged on menu design, cost analysis, safety and sanitation, presentation and fundamental cooking techniques.
Wisconsin high schools represented will be Amery, Clayton, Middleton, Green Bay Preble and Pewaukee. Green Bay Preble and Pewaukee will each have two teams.
First- through third-place students will win $500, $200 and $100 scholarships to UW-Stout. The judges will be faculty from UW-Stout's hotel, restaurant and tourism management undergraduate program, part of the School of Hospitality Leadership, and three students.
The School of Hospitality Leadership and Wisconsin Restaurant Association Education Foundation are hosting the competition.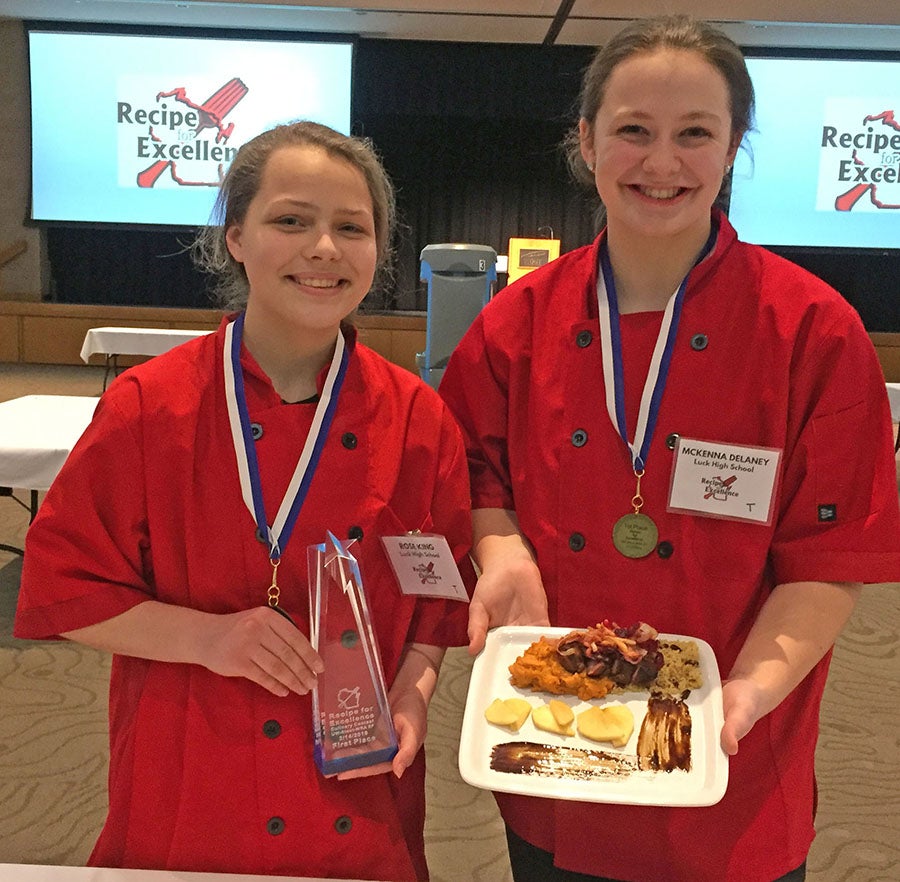 The event will serve as a warmup for a state competition, the Prostart Invitational Tuesday, March 10, in Milwaukee. The state winner advances to the National Restaurant Association Education Foundation ProStart Invitational Friday, May 8, through Sunday, May 10, in Washington, D.C.
The program provides valuable opportunities to work with high schools that have programs that align with UW-Stout, said Professor Eric Brey,  chair of UW-Stout's hospitality leadership school. "We are continually looking to develop a deeper relationship with ProStart at the state and regional level and this event is just one of the many ways in which we are continuing our support of the next generation of food & beverage professionals," Brey said.
The School of Hospitality Leadership offers bachelor degrees in golf enterprise management; hotel, restaurant and tourism management and real estate property management.
UW-Stout is Wisconsin's Polytechnic University, with a focus on applied learning, collaboration with business and industry, and career outcomes.
###
Photos
Amery High School students compete in the 2019 Recipe for Excellence.
Luck High School students Rose King and Mckenna Delany with their winning dish.