Do you know a high schooler who's starting to think about college? Applying is just one step in their journey. But with a free application process, we can help remove some of the stress.
Last December, the UW System Board of Regents approved waiving application fees at 10 of the 13 UW institutions for the next two years to provide economic relief during COVID-19.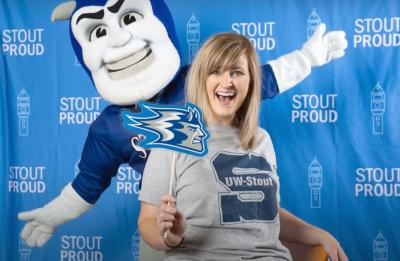 So, students applying to UW-Stout for the 2021-22 and 2022-23 academic years don't have to pay the application fee, saving students $25.00. We know that's money they can spend elsewhere – on school supplies, lunch between classes or coffee breaks with friends.
Application Process
Brand new first-year college students can apply to UW-Stout by:
Until spring 2023, we are test-optional for admission, meaning students can choose if they'd like to submit their ACT or SAT test score and have it considered for admission.
UW-Stout is now accepting applications for fall 2022. The earlier students apply, the better! Our recommended deadline for application submission for next fall is Wednesday, Feb. 2, 2022. 
Our Admissions Office and counselors are here if you have any questions. We can be reached at admissions@uwstout.edu or 715-232-1232. You can also text us questions at 715-602-8088.