At UW-Stout's Counseling Center, our main priority is your student and their continued mental and emotional care. We deliver free compassionate and confidential services, educational programs and resources for all enrolled UW-Stout students.
Our current Telehealth services are held via Microsoft Teams. Your student can email their individual counselors or schedule an appointment by calling the center at 715-232-2468. We're open 8 a.m. to 4:30 p.m., Monday through Friday.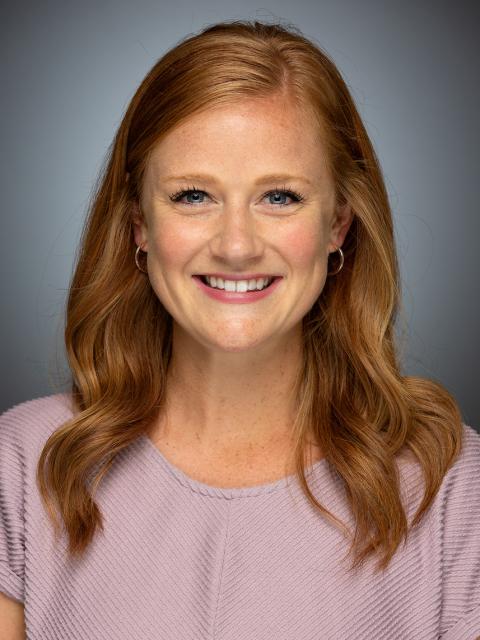 "We want to assure students that we are here for them and we strive to provide services to students remotely to benefit their mental health and well-being," said licensed counselor and Outreach Coordinator Samantha Hamann. "We want students to know they are our number one priority and that we are here to help support them now and throughout the rest of their semester."
The center also offer SilverCloud, a free virtual mental health platform that designs programs to fit your student's life. Students do not need to be using services in the Counseling Center to use SilverCloud.
Crisis and emergency support
As always, if your student is experiencing an emergency, they should call 911. Mental health crisis help is available 24/7, with resources listed on the back of your student's Blue Devil ID.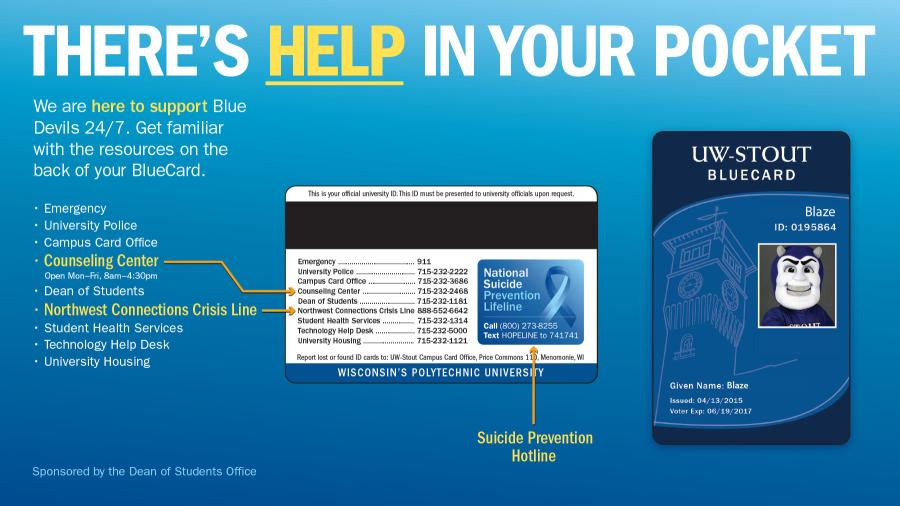 Emergency and Crisis Resources
Northwest Connections, mental health crisis line: 1-888-552-6642

National Suicide Prevention Lifeline: 1-800-273-8255

Crisis Text Line: text hello to 741741
Other Counseling Center resources for helpful tips to support mental health: