Megan Johnson is a world-traveler, keen photographer, and a refreshingly honest and humorous blogger. She captures her journeys in her blog Red Around the World, striking an immediate wanderlust in her readers. She offers helpful tips on safe travels, packing and camping advice. She even gives an introduction to geocaching. But Johnson wasn't always sure of where her own story would lead.
Johnson began her student career at UW-Stout in Retail Merchandising and Management before switching to Interior Design. But while doing homework with her my roommate, a Professional Communication and Emerging Media major, Johnson was pulled in a third direction. 
"My roommate's homework sounded way more interesting. I switched to PCEM and that was that," Johnson said. "Being able to write about things I enjoy was much more appealing. Learning how to write in a non-academic way steered me in the right direction."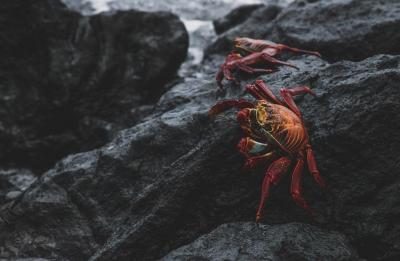 One such writing assignment, to create a blog, opened her eyes to the possibility of using this media in her future profession. Photography also became a large part of her studies. She gained insight during her internship and in her study abroad trips. While taking courses in New Zealand, Ecuador, and the Galapagos over two Winterms, Johnson's photography skills sharpened. She also discovered her love of travel.
Beginning Her Blog
Knowing she wanted to travel, Johnson began a little research. She discovered travel blogs and wanted to see even more. The blogs she was reading at the time were written by solo female travelers. She decided to strike out on her own.
"I saw all these other people doing it, so I figured why can't I?" Johnson said.  "So, I did."
To begin her blog, Johnson's first step was to come up with a title. She wanted a title that wouldn't limit her, needing something that fit her global travels. And, at the time, her hair was dyed bright red. So, a fitting description of who she was and what she did would boldly head her pages.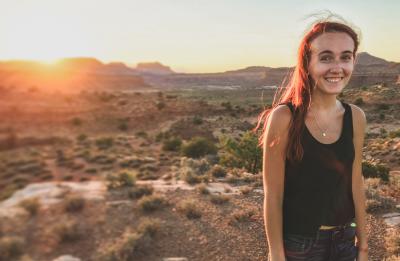 "Red Around the World. Once I found the right name, it all started to fall into place," said Johnson. "When I started my blog, I had no real idea of what I was doing. I've gone through four or five themes and they started out pretty terrible. I just found a theme I liked online and used that.  It lets me do everything I need and want to do."
Red Around the World is very accessible and visually pleasing. Perusing through her blog, it feels like listening to a friend tell about their travels. And that's just how she means it to be.
"Every now and then I try and write something more formal and it just feels weird," Johnson said. "Personally, I would much rather read something that's fun and shows personality." 
When preparing for her travels, Johnson named Adventurous Kate, a well-known travel blogger, and Anthony Bourdain as influential personas. Whenever she books a trip or is tired of being at home, she watches Bourdain's "Parts Unknown."     
Johnson finds the travel blogging community to be extremely helpful. 
"I'm in approximately one million Facebook groups," said Johnson. "if I ever have a blogging question, I can ask. I love that there are so many people that are willing to help fellow bloggers out."
She hopes one day to design new blog themes and templates, but for now, is still enjoying learning all the media has to offer its writers.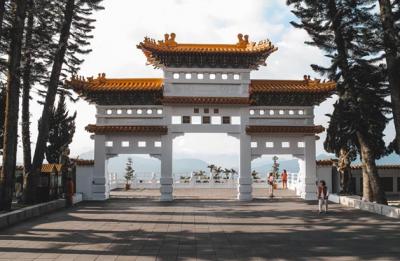 Becoming a Globetrotter
Striking out on one's own across the globe seems like a brave thing to do. But 'brave' is not a word Johnson uses to describe herself. 
"I'd say I'm an adventurous, creative scaredy-cat," Johnson said with a laugh. "I'm afraid of a lot of things: the dark, jumpy dogs, horses, being mauled by a mountain lion when I'm camping, getting food poisoning. Just to name a few.  But at the same time, I love trying new things. My favorite thing about being in a new, foreign city is just walking around with no idea where I am or what I'm looking for." 
Her adventurous spirit led Johnson to discover two of her favorite places: Guatemala and Taiwan. Both countries were budget-friendly and easy to get around. She loved the nature, markets, volcanoes, charming colonial cities, and the coffee in Guatemala.
She didn't especially like Taiwan when she first arrived, but now can't wait to go back. She loved Taipei's night markets, the food, the accessible hikes, and the safe feeling she had even being there on her own. Johnson came to rely on the help of others while in Taiwan.
"I had quite a few people help me order food, get bus tickets, give me rides," Johnson said. "They even help me get a plane ticket from being on standby on a tiny little island off the coast where almost no one spoke English." 
Johnson usually selects her next destination based on something she's read.  "Backpacked: A Reluctant Trip Across Central America" by Catherine Ryan Howard led her to Guatemala.
A short blog post on Taiwan struck Johnson's fancy and she booked a ticket, thinking she should go there. But she had no idea of what Taiwan had to offer.
To fund her travels, Johnson works seasonal jobs at national parks. She has worked at North Lake Powell in Utah and at a snowmobile lodge near Jackson, Wyoming. She has spent most of her recent time traveling around the U.S. seeing the national parks.
"I love doing this and it's a great way to see the U.S.," Johnson said. "I drive across the country two to four times a year, usually between Wisconsin, Utah, and Florida, and make stops along the way."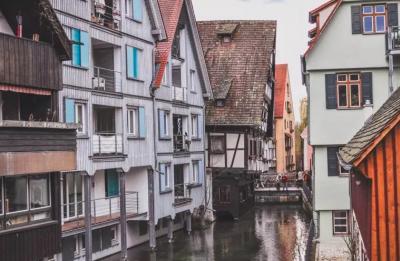 Advice from Someone Who Knows
Red Around the World offers a plethora of perfect introductions to places near and far. In her post "Germany, 8 Years Later" Johnson stated a most poignant piece of advice.
"I learned to go in all directions to see everything," Johnson posted on her blog.
Johnson said to use common sense and don't get blackout drunk alone, don't walk down dark alleys at night, ask where the bad side of town is and don't go there.
"Everyone will tell you, you're crazy and terrible things are going to happen," Johnson said. "They could, but they could happen at home, too."    
She recommends being flexible; make a list of things to see and do but leave room in your schedule to learn about new things, too.  And don't be disappointed if you don't see everything you meant to.
"Don't be afraid of street food it's usually the best," Johnson said. "If you want to know it's fresh, just find the busy places full of locals."
Of her list of do's and don'ts, Johnson stresses to not be afraid to travel alone and don't wait around forever.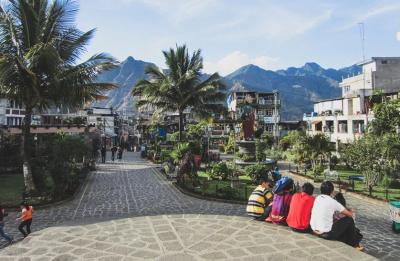 What's Next on Her Itinerary?
Johnson has quite a bucket list of must-see places. Her top five include Churchill, Manitoba to see polar bears, Argentina and Chile, over-landing from Mongolia through Central Asia, Ethiopia, Madagascar, and Antarctica. There aren't a lot of places she doesn't want to see.
As for her upcoming plans, Johnson will probably keep working seasonally for a while, maybe find somewhere to live for a year to explore that area.
"I'm not really sure yet," Johnson said. "But I do know wherever I end up, I'll keep blogging about it as I go."