University of Wisconsin-Stout video production major Simon Anderson has watched the 1975 thriller film "Jaws" hundreds of times.
He credits the Steven Spielberg-directed film of a killer great white shark as the reason for why he wants to make movies. "I've always been into horror movies ever since I was a young," said Anderson, of River Falls. "Jaws made me want to make movies."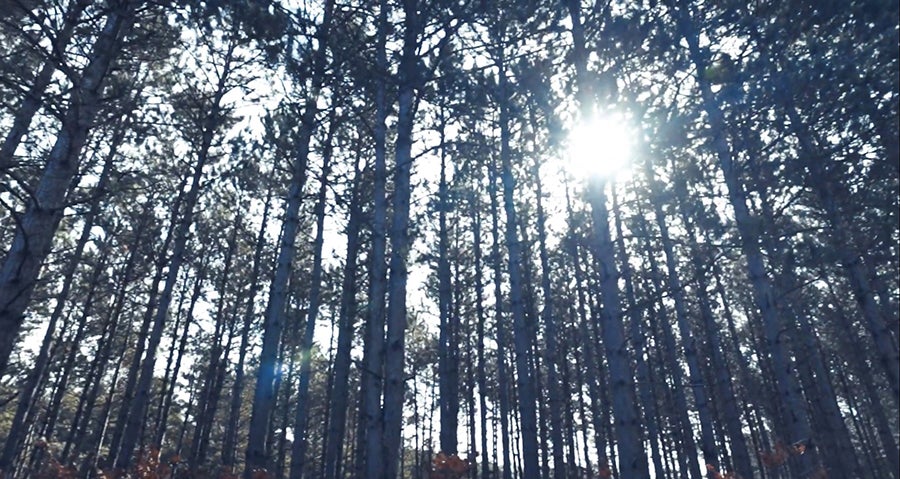 This past spring with the COVID-19 pandemic, Anderson, a junior, decided to use his free time to make a film entitled "L'Observateur" or The Observer. He wrote the 6½-minute film in one day with a friend, Dylan Olson, of River Falls; they were quarantining together.
Anderson shot the scenes in a day and edited the film on another day.
The film is about a man, portrayed by John Augustin, of River Falls, who goes walking in the woods and finds something he didn't expect and his reactions to the find, Anderson said. The film was shot in a Pierce County forest near Anderson's home.
Anderson's brother, Thatcher, also appears in the movie.
"Shooting the film in one day wasn't too bad," Anderson said. "There are two scenes. We were on a hiking trail, and there weren't a lot of people out because of the pandemic so it was fast to shoot. It took us about three hours."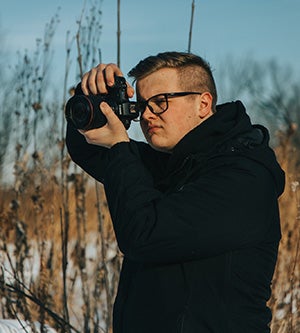 Because they were not quarantining with Augustin, Anderson said he, Thatcher and Olson had to remain socially distant from Augustin while filming.
He was using a Canon EOSR handheld camera. "It's hard to get smooth movements in the woods," he said.
Anderson originally started college at UW-Eau Claire planning to major in business or marketing. "I wanted to play it safe," he said.
That first year in college he spent a lot of time watching movies, discussing them and critiquing them. "I've been into movies since I was in the first grade," he said, noting he also enjoys photography.
He saw UW-Stout was adding a video production program and decided that it was a career he wanted to pursue.
"I looked into it and transferred to UW-Stout," Anderson said. "I'm definitely enjoying it. You've got to follow what you want to do. If you follow your dreams, you'll find a way to make money. Happiness is easily one of the most important things, especially with everything happening in the world now. You've got to be happy doing what you do."
Anderson's film was accepted into the Red Cedar Film Festival that was slated to be held July 29 to Aug. 2. However, the festival had to be canceled because of the coronavirus. It would have been the second year for the film festival. There are plans to hold a festival next year.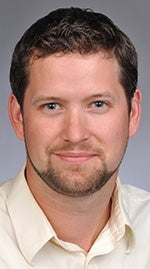 Keif Oss, UW-Stout senior lecturer in video production, said he was impressed Anderson used his down time to create a film and to have it accepted into a juried film festival. "It's impressive," he said. "He showed initiative and ability in his craft."
Peter Galante, a professor and director of the video production major, started the film festival with the goal that it would continue to grow and be an economic benefit to the Menomonie area and downtown businesses as well as provide a venue for filmmakers and UW-Stout students to share their films.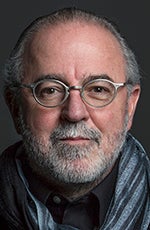 The video production major started in the fall of 2019, the university's 50th undergraduate program with more than 60 students enrolled. Video production is attractive as a career path because of the growth of video in society in the past two decades.
Program graduates will work in video production as content creators for a variety of project types such as advertisements, broadcast editorial, documentaries and marketing and promotional materials. They learn all aspects of creating professional videos with a production team, such as camera operation, lighting, audio, digital imaging, still photography, storytelling, editing, studio production, motion graphics, sound design, special effects and scriptwriting.
UW-Stout has had a photography and video minor for many years and has offered photography and video classes since the 1960s. The video production program works with the university's School of Art and Design but is based in the department of communication technologies and communication studies.
###
Photos
The film was made in three days by UW-Stout video production major Simon Anderson. The photo was shot in a Pierce County forest.
Simon Anderson working with his camera.
Keif Oss
Peter Galante