Students at University of Wisconsin-Stout have done their part: 70% have stepped up to get vaccinated against COVID-19.
University officials announced Wednesday, Sept. 29, that students had reached the campus-by-campus goal that was set during the summer by the UW System.
"We are excited to be celebrating this achievement, and I want to thank all of the students who stepped up to 'do their part' to contribute to the health and well-being of our campus and community. UW-Stout employees deserve recognition as well for both helping with the campaign and reaching an employee vaccination rate of 88.73%," said Chancellor Katherine Frank.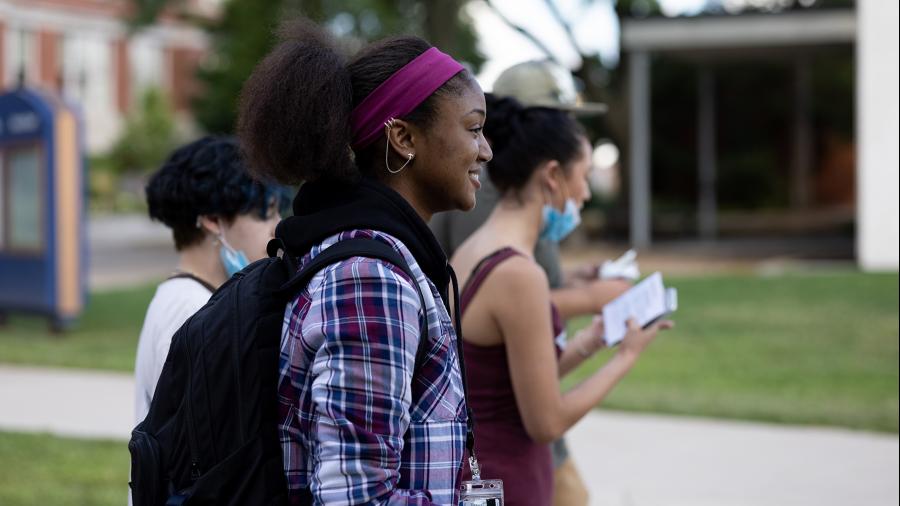 In helping to protect themselves, the university, and area community, vaccinated students also become eligible to reap extra rewards as part of the UW System's 70 for 70 campaign. They will be entered into a drawing later this fall to win a $7,000 UW System scholarship.
The number of UW System-sponsored scholarships to be awarded at UW-Stout will be announced in the near future. A total of 70 scholarships will be divided among System schools that reach 70%, except UW-Madison.  
UW-Stout will award an additional seven, $7,000 scholarships to fully vaccinated students through a separate drawing. Funding for the scholarships will come from the Higher Education Emergency Relief Fund — HEERF III — federal grant.
Any student who has been fully vaccinated and uploads their information to the university's secure database by Sunday, Oct. 31, remains eligible for the scholarships. Learn more at the "Do Your Part" Vaccination Incentive Program webpage.
To celebrate reaching 70%, UW-Stout is planning a campus event Monday, Oct. 11, with details to be announced.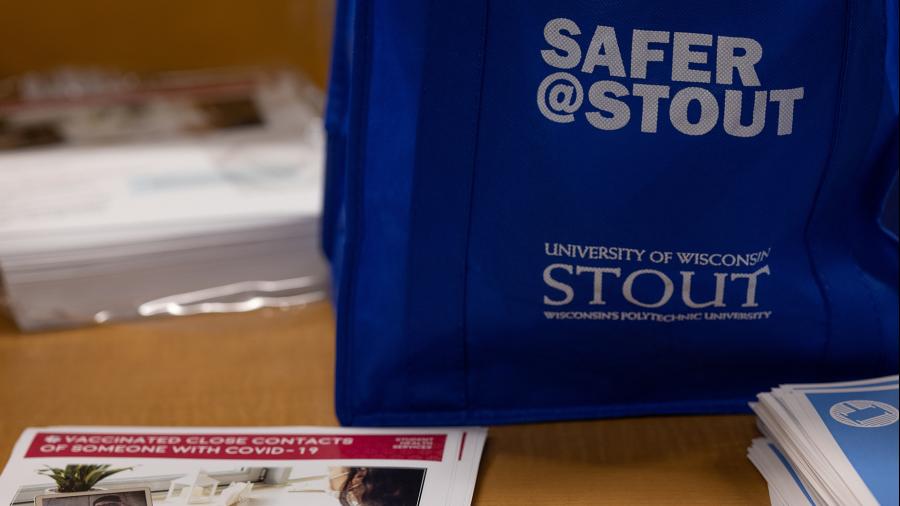 Vaccinated students at UW-Stout remain eligible through Friday, Oct. 15 for Blue Devil gear, gift certificates from local businesses and more. Prizes are being awarded daily.
Because UW-Stout students have reached 70%, the student government organization, Stout Student Association, is eligible to receive up to $5,000 from the UW System.
With the Oct. 31 System deadline for scholarship eligibility, students still have time to get vaccinated and upload their information. Free vaccination clinics will be held from 11 a.m. to 4 p.m. Friday, Oct. 1, on the lawn south of the Memorial Student Center; and from 11:30 a.m. to 1:30 p.m. Wednesday, Oct. 13, at Student Health Services. Learn more at the webpage.
The UW System does not require students to be vaccinated. The 70% threshold was chosen based on estimates about the percentage of the population needed to reach herd immunity, which represents those who are vaccinated or who already had the virus and indicates a minimal level of communitywide protection.
###