Highlighting the perseverance of its first-generation college students, UW-Stout is hosting its seventh annual First-Generation College Celebration, as part of a national celebration to recognize students' personal growth and resilience in higher education.
Rooted in Growth: First-Generation College Celebration will be held from 10 a.m. to 3 p.m. on Wednesday, Nov. 8., in the Memorial Student Center Huff's Lounge, on the first floor.
The campuswide event supports the strength and determination of first-generation college students – any student whose parent or guardian has not received a four-year bachelor's degree – with workshops, games and activities to foster growth and community among students, faculty and staff.
Rooted in Growth will lead off with Trailblazers of Knowledge, a multicampus virtual student panel at 10 a.m., followed by a Growth Workshop with Power of Perception nonprofit CEO and founder Dennis Beale from 1 to 2 p.m. in MSC ballrooms B and C.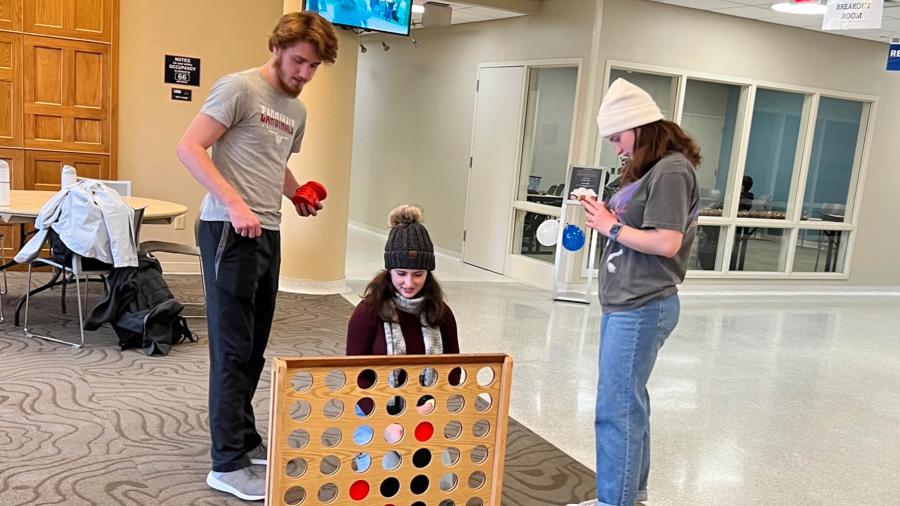 Among the many activities, Resource Booths for Success will show students the many campus resources and services available to help them navigate higher education: TRIO Student Support Services; McNair Scholars Program; Multicultural Student Services; The Qube LGBTQIA+ resource center; Office of Research and Sponsored Programs; Career Services; and the newly opened Financial Literacy and Wellness Center.
UW-Stout has a large and growing first-generation student population, with 32% identifying as first-generation in the fall 2022 academic semester.
"First-generation students, staff and faculty bring such a wealth of knowledge and culture to the university. It's important to celebrate their successes because they are not without barriers and challenges," said Jamie Vue, TRIO SSS adviser and writing specialist.
"These students embody resilience, resourcefulness and think outside the box. They come from various backgrounds and with lived experience that often makes them the best problem solvers of issues in our community," she said.
UW-Stout, along with 53 U.S. institutions, was selected to receive a $1,000 First-Generation College Celebration grant through NASPA, a national association for student affairs administrators in higher education, to support the event.
Overcoming challenges to redefine higher education
Vue is the first in her family to go to college. Of her parents and five siblings, she ventured into a world where there were a lot of firsts, she said. "I didn't always have someone to turn to for questions. I didn't even want to ask questions because of how people looked at me when they assumed I should know better. It's the same looks my parents got as refugees," Vue said.
"However, I look back at those earlier years and know that overcoming the challenges is what got me here today. To be in a position that supports students equitably and meaningfully, that's what gives me purpose," she added.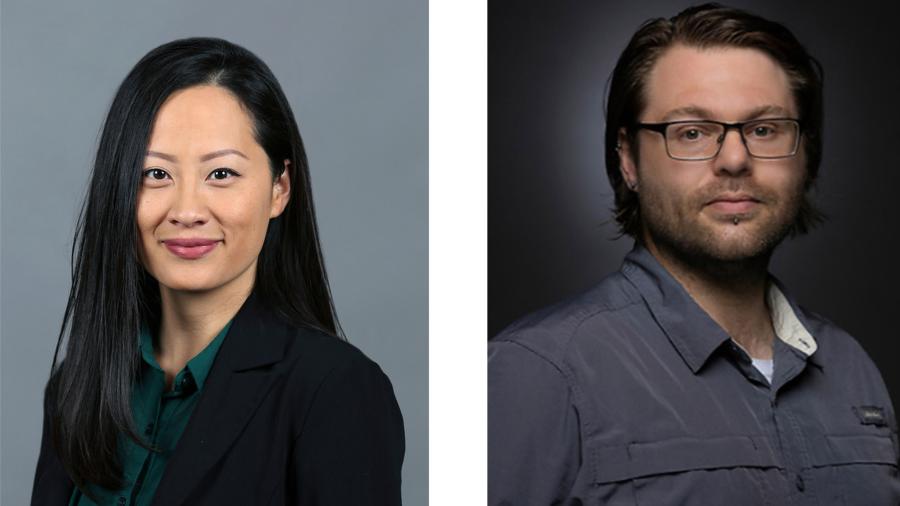 The first-generation celebration is a cross-campus collaboration, with individuals from several offices and departments coming together to make it happen. It started as a grassroots effort in 2017 and has evolved to become a part of UW-Stout's mission of serving and supporting first-generation students.
The planning team consists of staff from Student Support Services, McNair Scholars Program, Involvement Center, Multicultural Student Services, the Provost's Office and Marketing Communications.
Ryan Leckel, student engagement coordinator with the Involvement Center and first-generation graduate, helped Vue plan many aspects of the celebration. "First-generation students are so critical to UW-Stout's campus, not only because we make up a lot of campus, but because first-generation students have the ability to redefine higher education to work for everyone. 
"If first-gen students don't know the bad habits that keep people out, first-gen students get to create good habits that draw people in and elevate voices that have historically been quieted. They create spaces that serve everyone in equity and consideration, and that's what higher education should be and do," Leckel said.
Events 'Rooted in Growth'
The student panel will feature first-generation UW-Stout students Anna Johnson, a family and consumer sciences education senior from Eau Claire, and Chueseng Lo, an M.S. school counseling graduate student from Schofield.
They will be joined by UW-Eau Claire, UW-River Falls and Chippewa Valley Technical College TRIO SSS/McNair programs. The panel will share their personal journeys of being the first in their families to attend college, challenges they overcame and the impact of higher education on their lives, as well as the importance of inclusivity, diversity and equity, and how first-generation students contribute to fostering positive change within educational institutions.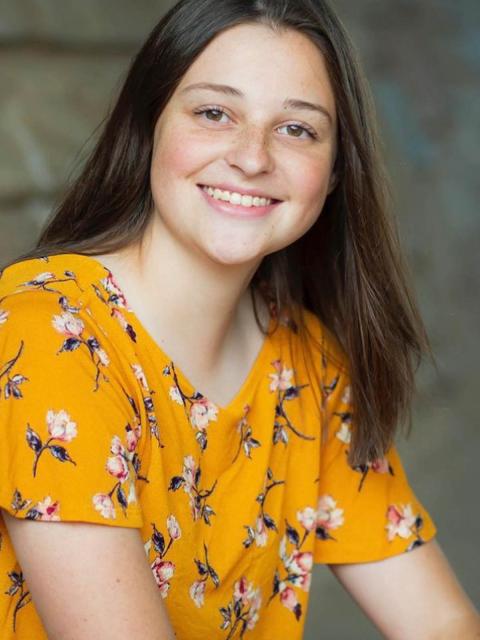 Johnson is excited to be on the student panel. 
"I hope to empower students to be their true self, to know that there are many resources for students who are first generation and to not let anything stop them from achieving what they are going to school for. 
"Being the first gives you a sense of drive," she added. "It empowers you to do the best that you can. I think it is important to take the opportunities that are provided to you as a first-generation student, and resources like Student Support Services, the Financial Literacy Center and McNair help you thrive throughout navigating college."
In the Growth Workshop, Beale will share about his experience and the roadblocks he overcame to start his Eau Claire-based mentoring program for African-American and Biracial youth and how UW-Stout's first-generation students can approach their education with bravery and purpose.
Along with the Resource Booths, a hands-on Nurturing Growth: Potting a Plant workshop revolves around the theme of growth, both in nurturing plants and fostering personal growth, and self-reflective activities will help build a sense of community. There will also be movie showings of Disney's "Strange World" at 6 p.m. and 9 p.m. on Saturday, Nov. 4, in Applied Arts room 210.
UW-Stout's event is sponsored by the NASPA First-Gen Center, the university's Equity, Diversity and Inclusion Office, Involvement Center and the College of Science, Technology, Engineering, Mathematics and Management.
First-Generation College Celebration is celebrated annually on Nov. 8 to commemorate the signing of the Higher Education Act of 1965 by then-President Lyndon B. Johnson. It raises awareness of the first-generation college student identity by advancing an asset-based, national narrative of these students' experiences and outcomes.