With more than 30 million tourists visiting Japan last year and growth expected to continue, thousands of hospitality industry management positions will need candidates.
That is where the expertise from University of Wisconsin-Stout and other universities offering hospitality degrees and leaders in the industry can help.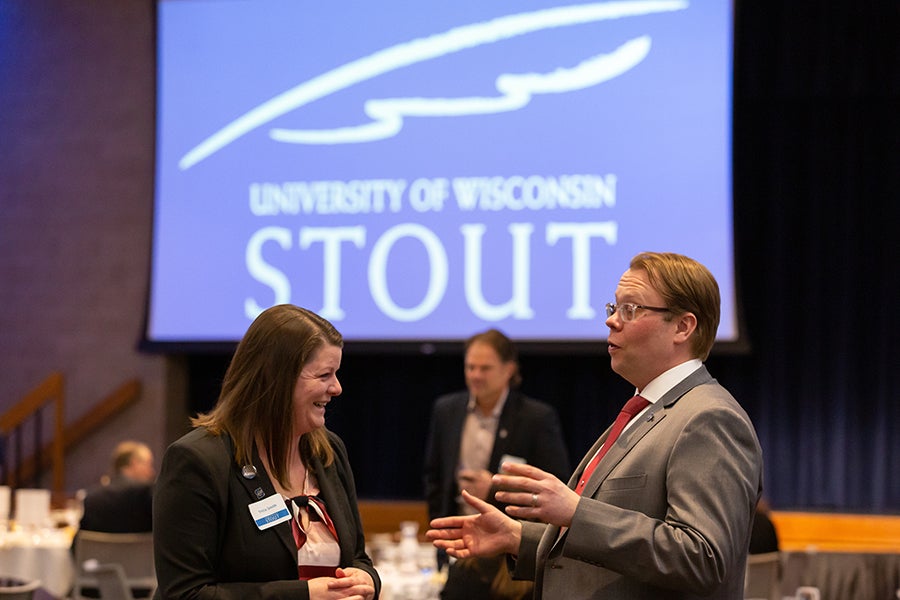 Eric Brey, professor and chair of the UW-Stout School of Hospitality Leadership, Bryan Barts, Career Services director, and Scott Pierson, director of the Office of International Education, were invited by the federal government to travel to Japan to take part in the USA-Japan Hospitality Management Summits in Osaka and Tokyo.
The American Chamber of Commerce in Japan and the U.S. Foreign Commercial Service are organizing the summits in collaboration with the Japan Tourism Agency. The summits will take place at Kansai Gaidai University in Hirakata City on Monday, Oct. 28, and the House of Representatives International Conference Room in Tokyo on Thursday, Oct.  31.
"What's unique about Japan is they have very few hospitality schools in the country," Brey said.
UW-Stout's School of Hospitality Leadership is ranked No. 11 in the world by CEOWorld magazine of New York.
"We were selected because we have such a unique program," Brey noted. "We provide a good education at a value."
Taking part in the summit will allow UW-Stout to share internationally the story of its success along with other universities that offer hospitality programs, such as University of Nevada-Las Vegas, Cornell University, University of Central Florida, College of the Desert in California and Michigan State University.
"These are big players Stout is on stage with," Brey said. "To be globally recognized with some of the most influential hospitality schools in the world is huge for UW-Stout."
Industry leaders from hotels and theme parks and Japanese officials promoting tourism will be part of the summits.
University officials will have an opportunity to share the UW-Stout cost-effective polytechnic educational hospitality experience with about 30 universities in Japan, which could lead to partnership opportunities to bring Japanese students to study at UW-Stout and open up international co-ops, internships and study abroad experiences for UW-Stout students.
UW-Stout is also creating a unique partnership with Hyatt Regency in Japan, which has hotels in Osaka and Tokyo, with an integrated work experience, Brey said. Japanese students, who have worked at the Hyatt Regency for two years can come to study at UW-Stout and continue to gain work experience at the Hyatt Regency in downtown Minneapolis.
"Once finished, they will be ready to work in a Hyatt in a managerial position," Brey said. "We are partnering the educational and work experiences at the same time."
Barts said one goal of the summits is to help Japan build its hospitality curriculum at universities and colleges as well as help develop applied learning through co-op experiences, something he said UW-Stout does very well as Wisconsin's Polytechnic University.
"It shows our value and impact globally," Barts said. "It leverages our strengths and shares our polytechnic tenants of collaboration, applied learning and career focus. It is an amazing opportunity to be selected as only a handful of schools to be invited."
Barts envisions more opportunities for UW-Stout students to complete co-operative internships in Japan and gain international work experience. "We see this an opportunity to strengthen our students' global and intercultural fluency, build on our career management and professionalism and help our students become, overall, more career-ready. The university will be able to build relationships and partnerships with international hospitality locations and employers."
This is Barts' first trip to Japan. "I am looking forward to the opportunity to share the Stout story," he noted.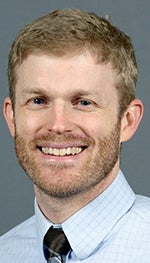 Pierson taught for two years in Japan at a high school and is looking forward to returning.
Japan is a popular destination for students studying abroad. "To have the opportunity for an international co-op with a transnational corporation paired with a study abroad experience at a Japanese university would give our students a unique global perspective," Pierson said.
Having students from Japan take classes at UW-Stout further enhances the internationalization process on campus by providing our students, faculty and staff exposure to new perspectives and other cultures, he added.
Pierson noted Japan needs about 2,000 hospitality graduates a year to meet the demand in hospitality management. "The best way for them to move forward is to partner," he noted.
A UW-Stout hospitality alumnus, Hisayuki Oka, an Asia University associate professor, will also take part in the summits.
The School of Hospitality Leadership offers bachelor's degrees in golf enterprise management; hotel, restaurant and tourism management; and real estate property management.
###
Photos
Eric Brey, professor and chair of the School of Hospitality Leadership, at right, shares a laugh during a celebration of the school.
Scott Pierson