Stout University Foundation awarded $812,000 in scholarships to 418 students at a Sept. 12 reception and program at the Memorial Student Center.
The program included 32 new scholarships, including one started by two University of Wisconsin-Stout employees who want to recognize students' family connections to the school.
The Freshman Legacy Annual Scholarship was created by Amy Luethmers, chief marketing officer, and her husband, Michael; and Gary Schuster, digital content manager for University Marketing, and his wife, Elizabeth.
The award supports first-year students who have had a family member or members graduate from UW-Stout.
"We believe it's something to be proud of when a family makes a tradition of attending UW-Stout," Schuster said.
Luethmers and Schuster created the scholarship with a payroll deduction plan. After the Alumni Association's Board of Directors provided additional financial support, three students received the $500 award this year.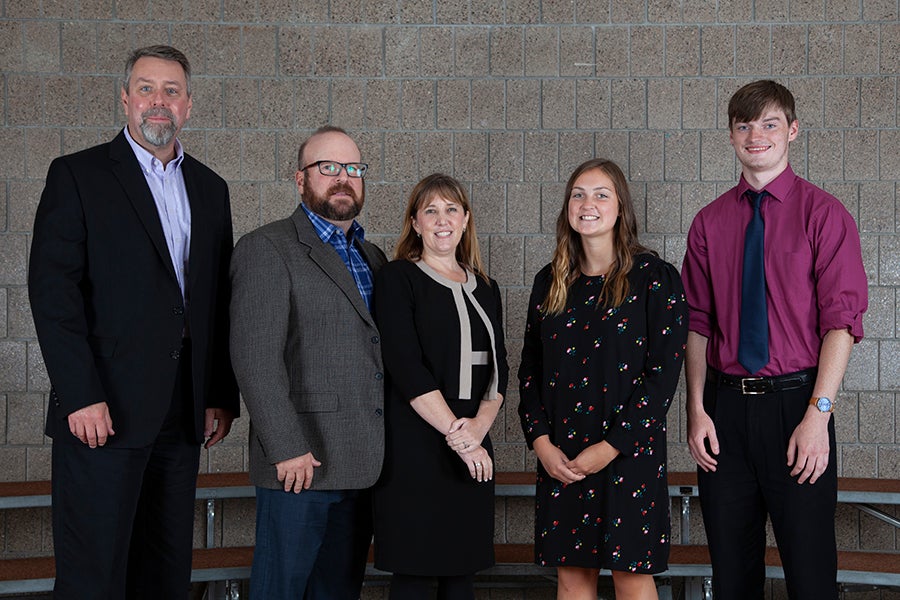 Donations to the scholarship are open, with the hope that it can grow into an endowed fund and support more legacy students for many years to come.
"UW-Stout has a strong base of alumni who are passionate about their experiences at the university," Amy Luethmers said. "Therefore, we really felt this type of legacy program was needed to help provide an additional benefit, in addition to our other freshman scholarship offerings, for their family members who also want to become part of our community."
Gary Schuster and Amy Luethmers developed the idea for the award with the Foundation's Jennie Smith, donor relations and special projects coordinator; and Mesa Covill, Alumni Association senior officer.
"As an alum, the idea of directly supporting a student appealed to me as a personal way to give back. The ability to have my donation spread throughout the year through payroll withdrawal closed the deal," said Gary Schuster, a 2012 graduate.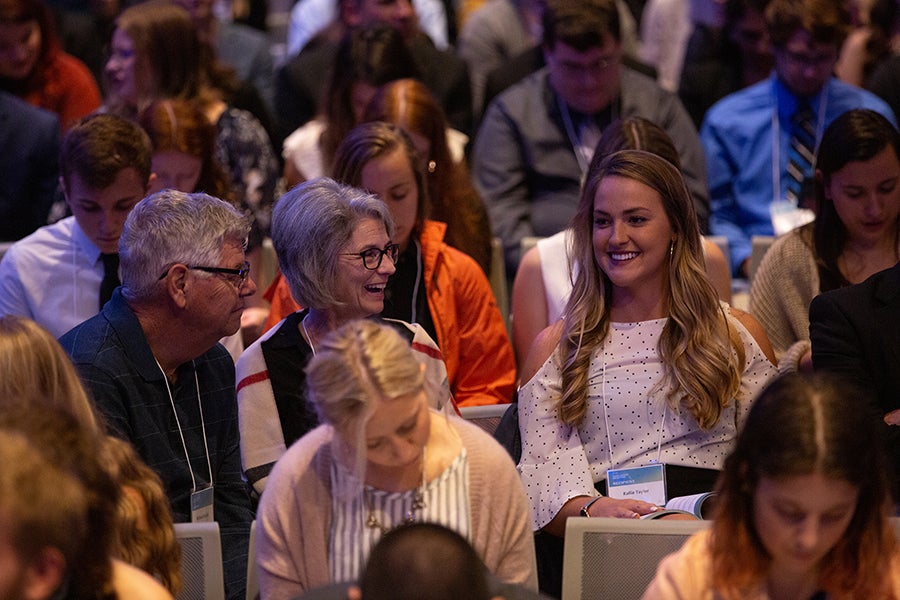 The 32 new scholarships, twice as many as last year, are:
Advanced Molding Technologies Plastics Scholarship

Andersen Corporation Plastics Engineering Scholarship

Audrey M. Grote Family and Consumer Sciences Education Scholarship

Bob and Debbie Meyer Endowed Scholarship

Bohle Family Early Childhood Education Scholarship

Borton Construction, Inc. Endowed Construction Scholarship

Construction Financial Management Association Twin Cities Endowed Scholarship

Dan Riordan Scholarship

Dennis & Marilyn Koepp "Striver" Endowed Scholarship

Dr. James Herr Graphic Communications Endowed Scholarship

Dr. Nasser Hadidi Applied Mathematics and Computer Science Endowed Scholarship

EVCO Plastics - Plastics Engineering Scholarship

Five Star Plastics Engineering Scholarship

Freshman Legacy Annual Scholarship

Helmuth "Pookie" Albrecht Endowed Scholarship

Horizon Hospitality Leadership Scholarship

James & Dianne Lorenz Endowed Scholarship

JCR Recycling Scholarship

Landsverk Family Endowed Scholarship

Marlowe Rae Zoberski Baranowski Education Scholarship

Mike and Pat Kell Packaging Endowed Scholarship

Nancy (Carroll) and William Maurina Family Endowed Scholarship

Nolato Contour Plastics Engineering Scholarship

Philip H. McGuirk Freshman Hotel, Restaurant & Tourism Management Scholarship

Phillips-Medisize Plastics Engineering Scholarship

Rice Industries Inc. Metal Casting Scholarship

RTP Company Plastics Engineering Scholarship

Ruge Family Annual Scholarship

Sittko Family Annual Scholarship

SMC Ltd. Engineering Scholarship

Phil McGuirk Scholarship sponsored by the Little Nell Hotel

Wilson Golf Group Scholarship
Established in 1962, the Stout University Foundation Scholarship Program has helped more than 9,500 students receive a college education. Through the financial support of alumni, parents, faculty, staff and friends of the university, the program has given students more than $13.9 million over the years.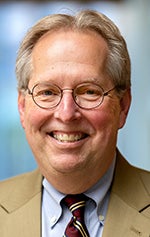 Willie Johnson, vice chancellor for University Advancement and Alumni Relations, said donors are making a difference in students' lives.
"Thanks to the generosity of our donors, a new generation of UW-Stout students now has the opportunity to fulfill their goals and dreams that they have worked hard to achieve," Johnson said. "On behalf of UW-Stout and the Stout University Foundation, we extend our most sincere appreciation for the support of our donors."
Donors from eight states attended, including many representatives of named scholarships who met the recipients of their awards.
Tim Seichter, a 1984 graduate and chair of the Scholarship Committee, was the emcee. He and Mary Van Hout, a 1974 graduate, presented the awards.
Interim Chancellor Patrick Guilfoile and Kim Polzin, a 1978 graduate and Foundation board president, greeted benefactors and congratulated the recipients.
Blue Devil Guarantee, Foundation support
In addition to the scholarships awarded annually by Stout University Foundation, the university in 2018 announced the Blue Devil Guarantee, which provides most new first-year students with awards of $1,000 to $3,000, renewable for up to two years, based on college entrance exam scores and grade-point average.
The Foundation also is in the midst of a $35 million comprehensive campaign, Pathways Forward, to provide additional support for the university and major initiatives.
For more information on Stout University Foundation, including how to donate or how to establish a scholarship fund, go to the webpage. The Foundation is at the Louis Smith Tainter House, 320 S. Broadway St.
###
Photos
From left, donors Gary Schuster, Michael Luethmers and Amy Luethmers meet two of the recipients of the Freshman Legacy Annual Scholarship, Anna Kent and Zachary Peplinski.
Kallie Taylor, a senior from Forest Lake, Minn., talks at the scholarship program with Mike and Lucy Nicolai. Taylor received a Wisconsin in Scotland scholarship sponsored by the Nicolais.
Willie Johnson