When University of Wisconsin-Stout Archivist Heather Stecklein researched the 1918 flu pandemic, she was disappointed how few personal stories she could find from students, faculty and staff.
She wanted to make sure future students and historians didn't have that same issue with the COVID-19 pandemic.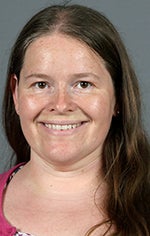 University Archives' COVID-19 Oral History Project started in late May. Student interviewers are using Microsoft Teams to collect oral histories of how students, faculty and staff have coped with a rapidly changing world as the university moved to alternative learning methods during the spring semester.
"So much of what is happening is immediate," Stecklein said. "If we wait to collect the stories a year from now, things will be forgotten as people have had to adjust. We're collecting the stories now to benefit people of the future."
The stories will not only benefit historians but show how technology made many events virtual on campus, including Teams technology that allows for a video conference to be saved and transcribed, Stecklein said.
About 30 people so far have signed up to share their stories. The goal is to have 50 by mid-June, Stecklein said. Those interested should contact Stecklein at archives@uwstout.edu or 715-232-5418.
Six students are being paid through existing student payroll for University Archives and University Library, Stecklein said. The students, who can work remotely, are trained interviewers and have standardized questions; they also ask follow-up questions.
The stories are slated to be made available publicly at Minds@UW, a website that stores, indexes, distributes and preserves the digital materials of University of Wisconsin. The interviews will be searchable by keywords.
Student, staff member value project
Kailey Dresel, of Chippewa Falls, a senior majoring in applied social science with a concentration in history and politics, has done interviews for the project. "I am able to interview people and learn the depths of how this has affected them and their families," Dresel said. "I am able to learn how they are adjusting, their thoughts on the future, how they are doing, etc. This project is something I will never forget. These stories I will never forget.
"You can't foresee something like this ever happening, and to be living during a time like this, it is something we will be reading about in history books someday. I am glad I am able to do this work and be a part of it. This is very hard on some people, and everyone is doing the best they can. There is a large amount of pressure on educators and parents during this pandemic," Dresel said.
"I hope that people in the future listen to these and gain an understanding of how hard it really was and how much people sacrificed," she added. 
Darrin Witucki, director of student centers, provided an oral history because he feels it is an important project. "It is readily apparent that the COVID-19 crisis is having a profound impact on UW-Stout and will continue to do so for quite some time," he said. "It is important to capture some of the here and now about this crisis for the future. It will be important for students, staff and interested people to have historical resources to understand what this crisis was like, how it shaped UW-Stout moving forward and how they can apply it to their situation or, unfortunately, a crisis.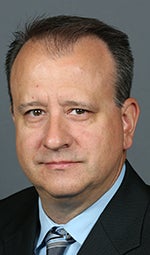 "Knowing that viruses don't care if it is 1918, 2020 or 2120, future generations of Stout folks could look at our moment and apply it positively to their moment. Oral histories become extra powerful when we have them from multiple people about a particular event or time frame. That multiple person and perspective point of view gives real depth and insight and protects from a history that is written from one point of view or commonly held interpretation," Witucki said.
Witucki has used University Archives in the past and said that in a small way his involvement in this project helps return the favor.
"I was surprised that the questions seemed to have enough direction and enough open-endedness to elicit a fairly detailed response from me," he said. "Some of the questions are hard and not necessarily enjoyable in that moment. Some of it was pretty emotional. While I didn't enjoy those aspects, I did appreciate those questions and gained some insight into how all of this has impacted me on a personal level."
The Involvement Center staff at UW-Stout came up with innovative ways to engage students and provide information about dealing with the pandemic. Student organizations also learned to meet virtually and continue student involvement.
Witucki is proud of students, faculty and staff for their response to the pandemic. "There has been a tremendous amount of effort put forth with great success by our entire campus community to make the best of this extremely challenging situation, and in many cases not just to get by but thrive as a community of learners in a virtual environment," he said.
Stecklein said the plan is to revisit and continue the oral history project in late 2020 or early 2021 and add perspectives.
###
Photos
Heather Stecklein
Darrin Witucki