Six University of Wisconsin-Stout students have received $2,000 scholarships each from the national Specialty Graphic Imaging Association.
A total of 20 scholarships were awarded to students at seven schools. Since the start of the scholarship program in 2016, the association has awarded 50 scholarships totaling $100,000 toward students' education, books, room and board.
"Having received scholarships myself, it is especially rewarding to provide this opportunity for our industry's future," said Erin Nuss, manager of workforce development for SGIA, in a news release. "These scholarships help students fully focus on their passion, rather than the finances of their education, and it's been amazing to hear how much it's meant to them."
Students receiving the scholarships are:
Abigayle Gardiner, junior, graphic communications, DeForest

Emily Gustafson, senior, graphic communications, Shakopee, Minn.

Ari Hytti, first year, game design and development, Roseville, Minn.

Jessica Kastello, senior, graphic communications, Muskego

Wyatt Martin, first year, graphic communications, Shoreview, Minn.

Hailey Vosen, senior, cross-media graphics management, Wabasha, Minn.
Kastello said she was humbled and felt rewarded to receive the scholarship. "It means a lot to me to have the SGIA invest in my education, my career path, my journey," she said.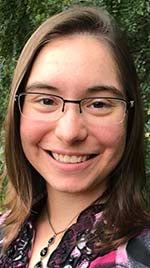 Gardiner said the scholarship allows her to focus more on academics and ease the financial burden of education.
She chose graphic communications because she wanted a combination of marketing, management and cross-media management.
"I also enjoy the polytechnic aspect to my courses where I can learn hands-on through projects," Gardiner said. "I love the small community feel to Menomonie and how career-focused UW-Stout is, just like me."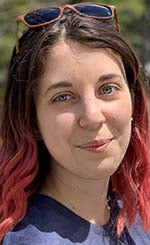 Gustafson said the scholarship helps get her involved within her industry. "It is also a great talking point to help propel my industry and my major," she said, noting she majored in graphic communications because it "is the perfect combination of art and science. It forces me to think outside of the box both mechanically and creatively."
Martin said the scholarship will help him with the goal of moving the graphics industry forward.
To be eligible for the 2019 SGIA scholarship, students had to be enrolled at an SGIA educational institution member college/university full time for fall 2019 and demonstrate a commitment to a career in graphic communications, printing technology or printing management.
The recipients were selected by a small group of SGIA committee members, who evaluated applicants' scholastic achievement, financial need, extracurricular activities, achievements/awards and work experience, in addition to an essay and academic and professional recommendations.
"Though the large number of strong candidates we see always makes the selection process difficult, it reinforces what standout students we have entering the workforce," Nuss said. "As I congratulate this year's 20 recipients, I look forward to continuing to grow this program and support the next generations in print."
Students at other schools receiving scholarships were California Polytechnic State University, three; Clemson University, two; Los Angeles Trade-Technical College, one; Pasadena City College, one; Ryerson University, Canada, five; and Western Michigan University, two.
SGIA's 2020 scholarship application period opens Wednesday, Jan. 1, 2020. SGIA is a trade association for leaders in the printing industry.
UW-Stout is Wisconsin's Polytechnic University, with a focus on applied learning, collaboration with business and industry, and career outcomes.
###
Photos
Jessica Kastello
Abigayle Gardiner
Emily Gustafson