University of Wisconsin-Stout senior Arthur Roques wanted to delve deeper into learning about radio and being a disc jockey.
The professional communications and emerging media major decided to take part in a National Student Exchange program through the Office of International Education at UW-Stout and spend a year studying at William Patterson University in Wayne, N.J. On average about 10 UW-Stout students participate in the National Student Exchange program each year. About 15 to 20 percent of all students participate in a study abroad experience.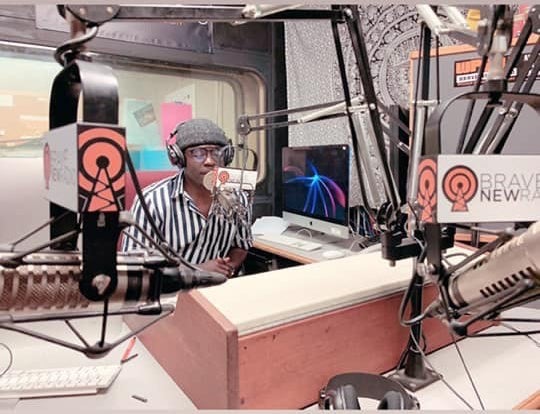 Located 25 minutes from New York City, the exchange has allowed him the opportunity to be on air at the No. 1 college radio station in the nation at Patterson and intern at an NYC radio station.
"The National Student Exchange program allows students to study anywhere in the U.S. or outside the country and pay the same tuition as their home school," Roques said. "Here at William Patterson, they have a radio station so students can actually be involved in radio."
He has a format show on the college station, Brave New Radio 88.7, on Tuesdays from 5 to 7 p.m.
He is also an intern for DJ Nyla Symone on Power 105.1 in New York, the city's No. 1  hip hop and R&B station. "She just got her own radio show on Power 105.1," Roques said.
He and another intern conduct research for Symone on artists she interviews, and he helps come up with potential questions for the interviews. "She interviews some of the biggest artists," Roques said. "We research those artists and get the information she needs."
Roques became interested in a radio career after he started a podcast his second year at UW-Stout. The podcast, called the School of Entertainment, talks about pop culture. He then helped found the Blue Devil podcast his junior year. It provides information on the campus, an initiative he plans to revive when he returns next fall.
"I think it is the idea of being creative," Roques said, when asked why he is interested in being a radio personality. "You have the opportunity to entertain people. I think it takes a talent to entertain people who can't see you. You are entertaining people basically with your voice and personality. It's cool for me."
Roques, of Brooklyn Park, Minn., said UW-Stout has changed his life, opening his eyes to the opportunity to work in radio. His major helped him land the internship with Symone.
He credited Mitch Ogden, PCEM program director, for checking in and making sure everything has been going well with the exchange program.
"The real connection you have with a professor, it still exists at UW-Stout," Roques said. "The professors really care about us and our success. That is why Stout is very monumental in everything that is happening in my life. I'm a Stout Proud person. Stout has been great for me."
Roques, a former president of the Black Student Union, also used to write for the Her Campus university publication. He was a tour guide for the Admissions Office and an orientation specialist on campus.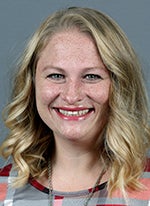 Britta Miller, UW-Stout new student orientation coordinator, has known Roques for three years, most recently as an orientation specialist.
"Arthur has the kind of positive attitude that is addictive," Miller said. "He is intuitive, curious and values others' opinions, and he loves a good discussion. One of his top five strength finders is self-assurance, which speaks a lot to his personality and the way he carries himself. I have been able to watch him grow as a person over the years, and he makes me so proud with all he has accomplished in his time here."
Miller said Roques will do well in radio. "He loves to meet new people and engage them in discussion," she said. "He isn't afraid of hard questions and is entertaining."
Roques has enjoyed the opportunity to visit NYC regularly because of the internship. "My favorite part of New York is you can actually see the representation of the hustle," Roques said. "The city really shows the hustle or ambition side of people. It's different. It's very fast-paced. It's a great place to be. It teaches you a lot."
UW-Stout is Wisconsin's Polytechnic University, with a focus on applied learning, collaboration with business and industry, and career outcomes.
###
Photos
Arthur Roques has had the opportunity to be on air at the No. 1 college radio station in the nation and intern at a NYC radio station.
Britta Miller